Olaf Scholz Is Germany's New Leader
On Wednesday, Olaf Scholz was sworn in as Germany's new chancellor. Mr. Scholz replaces Angela Merkel, who led Germany for 16 years. Though Mr. Scholz is from an opposing political party, many people say his leadership style is similar to that of Ms. Merkel.
Mr. Scholz's Social Democratic Party has formed a coalition government with the Greens and the Free Democratic Party. This coalition has already made plans to raise pay in the country, end coal-burning power plants by 2030, and become carbon neutral by 2045. Finding solutions to problems that will keep all the members of his coalition together may be one of the biggest challenges Mr. Scholz will face.
Though Germany's chancellor is no longer a woman, the country still has many female leaders. Mr. Scholz has named the first German cabinet to have an equal number of women and men – eight of each.
Countries Use Olympics to Send China a Message
The 2022 Winter Olympic Games are scheduled to be held in Beijing, China in February. At least five countries have announced that they will use a "diplomatic boycott" of the Olympics to make a point about China's human rights record.
Australia, Canada, Great Britain, Lithuania, and the US have said they will not send members of their governments to watch the Games. It's possible that other nations may join them. The countries are doing this to make it clear that they don't approve of China's treatment of some groups of people, especially the Uighurs in Xinjiang.
Having people from the government skip the Olympics may not seem like a big punishment. But it does allow these countries to send a strong message to China without ruining the Olympics for their athletes, who have been training for the Games for years.
The Olympics is often a good way for a country to show off for the world. China isn't happy about the boycott, and has said that it will take strong steps in response. Wang Wenbin, speaking for China's foreign ministry, said the boycotting countries would "pay the price for their mistaken acts".
Still, a diplomatic boycott is less serious that a full boycott. In the 1980s there were many countries which refused to even send athletes to Olympic Games held in the Soviet Union and the US.
Solar Eclipse Turns Antarctica Dark for Two Minutes
During Antarctica's summer, the sun never sets. Since October, the sun has been shining constantly in Antarctica. But even so, the continent at the bottom of the world got two minutes of darkness over the weekend, thanks to a solar eclipse.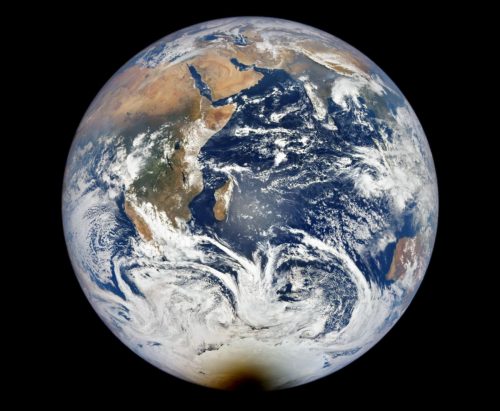 On Saturday, December 4, the moon slid in front of the sun, blocking the sun's light. Many countries closer to the South Pole – like Argentina, Australia, New Zealand, and South Africa – got a partial solar eclipse.
But in Antarctica, the moon fully covered the Sun for about two minutes. It was the only place in the world to get a full solar eclipse this year. Night won't fall again in Antarctica until April.