A Year After Its Capitol Is Attacked, the US Remains Divided
Yesterday marked one year from January 6, 2021. That's the day that a violent crowd, encouraged by United States President Donald Trump, attacked the US Capitol Building as Congress was holding the official count of the 2020 election for president. It was one of the most serious attacks ever on the American system of government.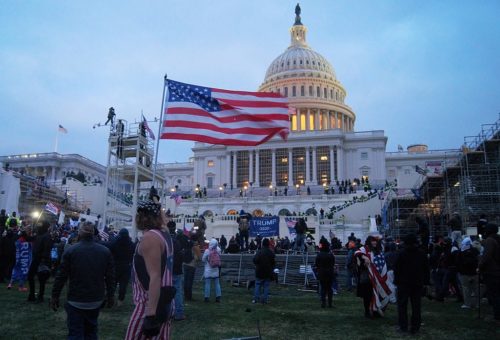 People around the world were shocked by the Capitol riots. Members of Congress were forced to hide for safety. Hundreds of people were hurt, and at least seven people died.
US President Joe Biden gave a speech yesterday condemning the attacks. Though Mr. Biden didn't name Mr. Trump, he accused him of spreading "a web of lies about the 2020 election." He warned that it was important to protect the election system and prevent people from trying to overthrow election results in the future.
😕
This image has not been loaded because of your cookie choices. To view the content, you can accept 'Non-necessary' cookies.
Mr. Trump and the Capitol riots have left the US very divided. While many people agree with Mr. Biden that "Democracy was attacked" last January 6, many of Mr. Trump's supporters still believe he won the election. Some even think that the Capitol rioters are being judged too harshly.
These divisions are likely to grow even larger as the elections coming this November get closer.
Five Major Nuclear Powers Say 'No' To Nuclear War
On Monday, five of the largest countries that have nuclear weapons released a statement saying, "A nuclear war cannot be won and must never be fought."
The statement was signed by China, France, Russia, the United Kingdom, and the US – the five permanent members of the United Nations (UN) Security Council. With international tensions as strong as they are currently, it's unusual to have these countries agree on anything.
😕
This image has not been loaded because of your cookie choices. To view the content, you can accept 'Non-necessary' cookies.
The statement came before an expected review of a 1970 international law called the "Non-Proliferation Treaty". The treaty is meant to prevent more countries from developing nuclear weapons, and encourage "nuclear countries" to reduce the number of nuclear weapons they have.
Monday's statement said, "We believe strongly that the further spread of such weapons must be prevented." Around nine countries now have nuclear weapons. There are strong concerns about nuclear weapons programs in North Korea and Iran.
BMW Shows Off Idea for Car That Changes Color
On Wednesday, car maker BMW showed off a car that changes color at the CES electronic technology show. The car is a special version of the company's new BMW iX electric car. To allow it to change color, BMW "wrapped" the car with a layer of E Ink.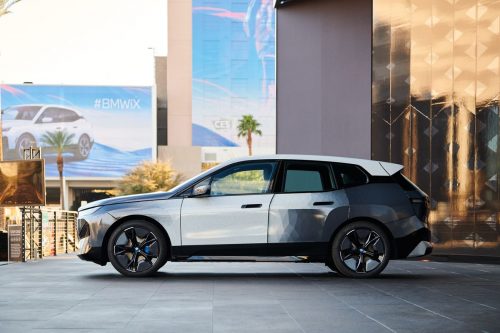 E Ink is most commonly used in electronic book readers like Amazon's Kindle. These displays use electricity to change the ink so it shows different patterns. Once a new pattern is set, E Ink displays don't require power to keep the display going.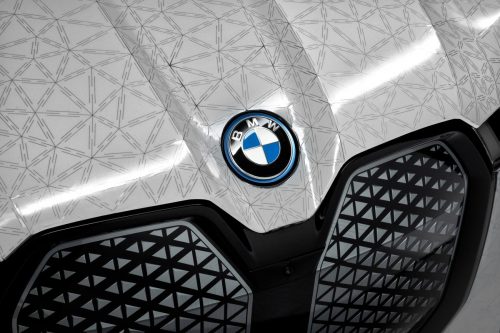 Currently the car is only able to display black, white, and gray. BMW thinks the idea will allow car owners to decorate their cars just the way they want to. So far, BMW is only showing off the idea, and hasn't said whether it really plans to include E Ink wrapping on any of the cars it sells.