Antarctica —(Map)
Antarctica is one of the hardest to reach places on Earth. But a recent report reveals that ships going to Antarctica have connections to ports around the world. That greatly raises the chance that plants or animals from outside could invade this protected area.
Scientists tracked all the ships going to Antarctica between 2014 and 2018. Most ships came directly from one of five main ports that serve Antarctica. Still, there were 53 other ports that sent ships straight to the area.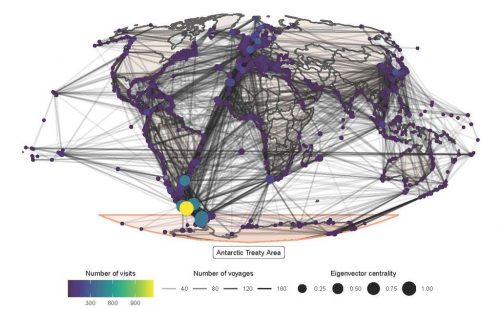 The researchers also looked at how many different ports these ships stopped at. They found that ships that visited Antarctica had connections to 1,581 ports all around the world.
The scientists worry that ships traveling to Antarctica from all around the world are much more likely to bring invasive species. This could bring serious damage to an area that has been fairly well protected so far.
Invasive species are animals or plants that arrive in a place where they don't normally live. When invasive species are brought to a new location, they can often spread quite quickly, forcing out other plants and animals that live there naturally.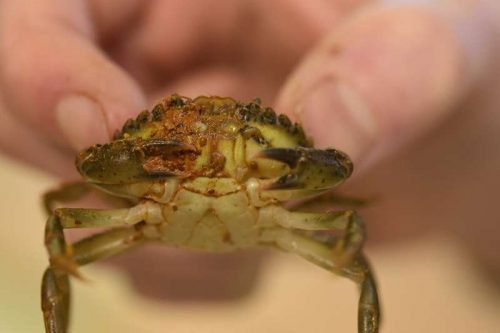 In other parts of the world, invasive sea animals and plants have caused trouble after arriving. They often came attached to the outside of ships. Examples include animals like mussels, barnacles, crabs and a plant called algae. Antarctica is the only place on Earth that, so far, has very few invasive species.
There are four main kinds of ships that visit Antarctica: tourist ships, research ships, fishing boats, and ships bringing supplies for scientists. Fishing boats usually visit fewer ports and stay in Antarctica longer. About two-thirds of the ships that visit Antarctica are tourist ships.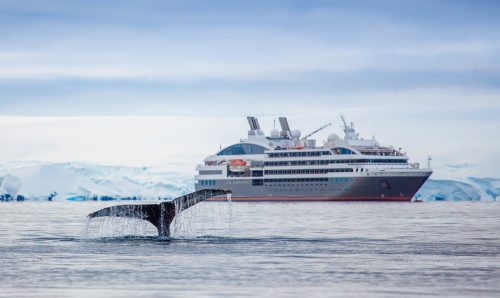 The conditions in Antarctica are harsh, and many animals could never live there. But scientists worry that some species which live at the north pole and are already used to extremely cold conditions could wind up in Antarctica. As the oceans warm, even more kinds of plants and animals may be able to survive at the south pole.
The report makes several suggestions for improving the situation. One idea is for ships to be coated in a special covering that makes it hard for invasive species to stick to them. Ships without this kind of coating could be cleaned regularly. Finally, countries could require ships to have an inspection or some other proof that they are not carrying invasive species before they leave port.
😕
This map has not been loaded because of your cookie choices. To view the content, you can accept 'Non-necessary' cookies.