A company called OpenAI has recently announced a new version of its AI artist, DALL-E 2. Given just a short sentence describing a picture, the tool can create complicated images in many different styles.
The name "DALL-E" combines the name of the robot in the Pixar movie WALL-E, and the name of the famous Spanish artist Salvador Dalí, who painted amazing, but impossible scenes. Like Dalí, DALL-E 2 can create images that are not only incredible, but also incredibly unlikely. For example: "Teddy bears mixing sparkling chemicals as mad scientists in a 'steampunk' style."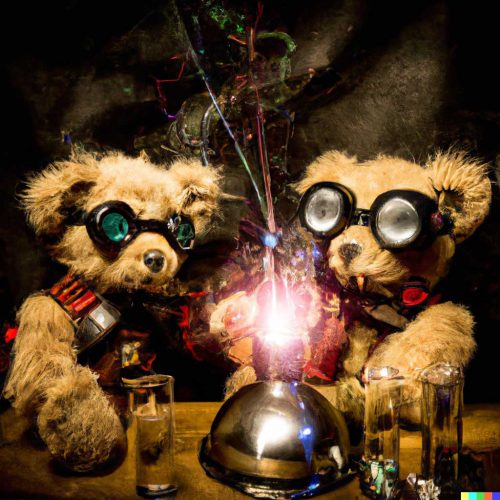 Deep Learning
OpenAI is a company that focuses on different uses of Artificial Intelligence (AI). Most of its products are based on an AI method called "deep learning".
In deep learning, computer programs sort deeply through huge amounts of information, allowing them to find patterns that humans are often unable to notice. These patterns get stored in a "model", which can then be used to apply those patterns in new and surprising ways.
OpenAI has already changed the world once with its AI writing tool, GPT-3. GPT-3 was trained on huge amounts of writing in many different styles. When it was released in 2020, it shocked people by quickly creating complete, well-written articles in different styles.
GPT-3 can be used to finish a piece of writing, to answer questions, to write code for computers, and many other tasks. GPT-3 is so powerful that OpenAI has tried to be very careful about how it allows people to use the tool, to make sure that it isn't used for harmful purposes.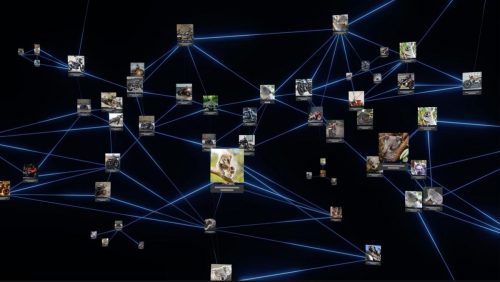 DALL-E actually grew out of an effort to apply GPT-3 to images. DALL-E 2 was trained on massive numbers of pictures with matching descriptions. That means it "knows" a lot about how different things look, even when they're represented in different styles, such as a photo, a painting, or even a cartoon.
But the unusual magic behind DALL-E is that it can use its knowledge of what things look like to combine them in ways that few people would expect. OpenAI released the first version of DALL-E last year. DALL-E 2 is even more powerful. It can create larger images in much more detail.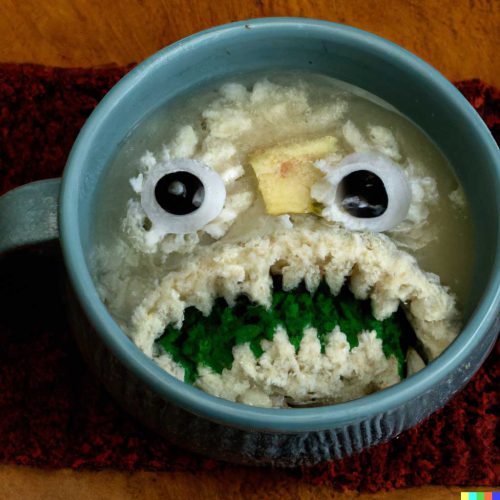 DALL-E starts its images with a pattern of random dots. It then changes the pattern of those dots until different parts of the image begin to match the description that DALL-E was given.
DALL-E 2 has another new talent: it can edit existing pictures. The user can select an area of an image and ask DALL-E to put something into the picture, or take it out.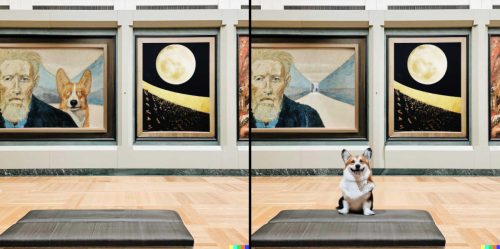 The power of DALL-E 2 has many people excited, but it also has some people worried. Some artists are concerned that their job opportunities might be limited if a computer system can generate such high quality pictures on demand so easily. OpenAI says the tool will allow artists to be creative in new ways.
Still, OpenAI is also worried about the power of DALL-E – but for different reasons. The company wants to make sure the tool isn't misused. OpenAI already has strict rules about the sorts of images that can be created with DALL-E. One of those rules prevents DALL-E from creating realistic pictures of actual people.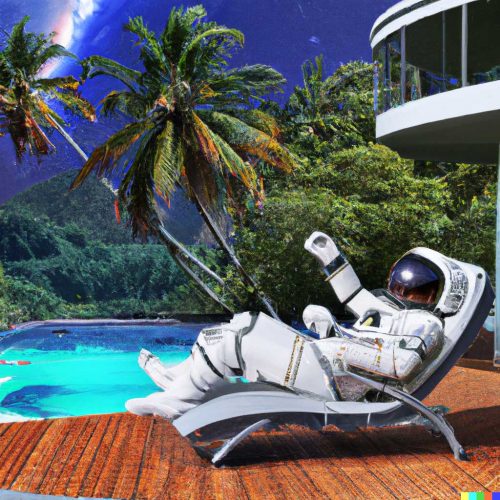 For now, the company isn't releasing DALL-E 2. Instead, it is allowing a small number of people to work with the tool to learn more about what works well, and to discover possible problems.
---
Did You Know…?
If you'd like to see more images created by DALL-E 2, you can
visit OpenAI's page announcing the new tool
.