Sylhet, Bangladesh —(Map)
People in Bangladesh and India are struggling as they face serious flooding caused by early heavy rains. The floods have covered roads, bridges, and entire villages. Millions of people have been left isolated by the flood waters.
Heavy rains and thunderstorms in recent weeks have led to widespread flooding in northeast India and Bangladesh. At least 60 people have died as a result of the extreme weather, which has brought flooding, landslides, and lightning strikes.
Bangladesh
The flooding in Bangladesh is the worst in nearly 20 years. The United Nations (UN) says that the flooding has affected at least 4 million people in Bangladesh. The floods have hit the districts of Sylhet and Sunamganj especially hard. In these areas, roughly 2 million people were left cut off from surrounding areas.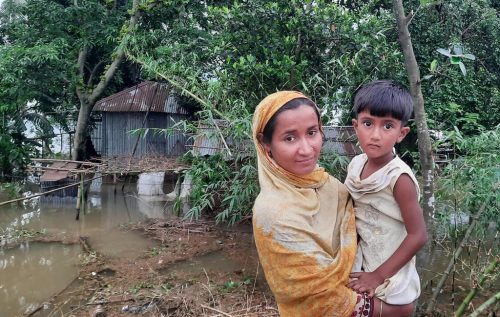 The flooding was caused by heavy rains, and made far worse when rivers overflowed. Two rivers that run near Bangladesh's border with India, the Surma and the Kushiara, hit the highest water levels ever recorded.
The rivers were fed by flood waters coming from India, where one of the world's biggest rivers, the Brahmaputra river, overflowed earlier in May.
In Bangladesh, the floods have covered hundreds of villages, along with roads and power stations. Farms have been wiped out. Hundreds of thousands of people have been left with little food or drinking water.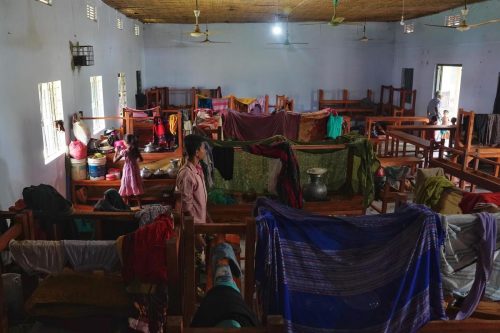 The government has closed almost 600 schools. Some are closed because of flooding. Others have been turned into emergency shelters. The UN says that children are among those hit the hardest by the floods. The floods make it more likely that children may not get enough to eat, could get sick, or could drown.
India
In India, the state of Assam in the northeast has been hit the hardest. The flooding has touched the lives of 850,000 people in over 3,000 villages. Farms have been flooded, and transportation has been hit hard, with roads, railroads, and bridges underwater.
India's army and air force have been working to help get thousands of people out of flooded areas. In some areas, helicopters are dropping supplies to people who are trapped. At least 90,000 people are living in emergency shelters.
Climate Plays a Part
Bangladesh is a low-lying country, and often has floods. The same is true for parts of India. But normally, most flooding happens later in the year, during monsoon season.
But scientists say that because of the climate crisis, extreme weather is becoming far more common. That includes heat waves, severe storms, heavy rains, and flooding.
This is especially true for places like Bangladesh and India, which are near large bodies of water, and are close to sea level.
Both countries have had high temperatures recently. Currently, parts of India are dealing with a record-setting heat wave. As temperatures increase, the warm air is able to hold more water, which it later releases as heavy rains.