Experts say the world is heading toward a global food emergency. This could have a big effect on countries struggling to feed their people. Experts say there's enough food – the challenge is to get the food where it's needed at reasonable prices.
Food prices have been rising over the last two years. There are several reasons for this. Extreme weather has hurt crops. Fuel prices have been rising. And the coronavirus pandemic made all kinds of work more difficult. That meant less food was produced, and it was harder to get it to the places that needed it.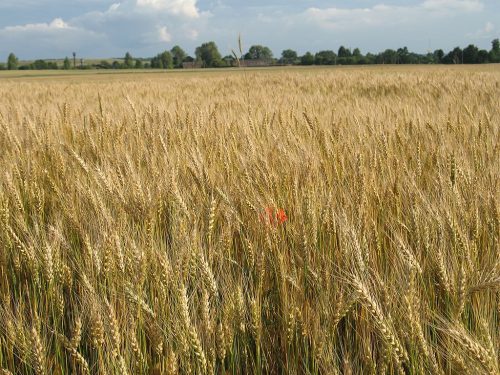 Food and fuel prices took another big jump after Russia invaded Ukraine in February. The war has caused huge problems in the supply of fuel. It has hurt the supply of fertilizers, which farmers use for their crops. It has also stopped shipments from two of the world's largest grain producers.
Together, Russia and Ukraine normally produce about 25% of the world's wheat. But after Russia invaded Ukraine, it blocked the country's important ports, making it impossible for Ukraine to sell its wheat to other countries. Roughly 20 million tons of grain are stored in Ukraine, but can't be shipped out.
To make things worse, Russia has taken some of Ukraine's grain supplies and damaged its farming equipment. The president of the European Commission, Ursula von der Leyen, says Russia is using food "as a form of blackmail, holding back supplies to increase global prices, or trading wheat in exchange for political support."
Outside countries are trying to find a way for Ukraine to export its grains to countries that need them. So far no one has found a safe method.
In response to the loss of these supplies, some countries, like India, had hoped to increase their wheat exports. But after a severe heat wave damaged crops and cut water supplies, India's government announced instead that it was limiting the country's wheat exports.
Now several other countries, worried about possible food shortages, have also limited their food exports. Affected products include wheat, rice, vegetable oil, corn, and sugar.
Experts say that limiting exports usually doesn't protect the people inside a country. Instead, it often backfires, making other countries limit their exports, and making global food shortages worse.
Despite the current problems with supplies, there's still not really a shortage. Many large countries have huge amounts of these foods stored. Several countries are also expected to increase the amount of grains they produce.
But the rising prices mean that many poor countries can't get enough food to feed their people. Many of these countries are in Africa. In the "Horn of Africa", at least 20 million people are facing severe hunger. A long-term drought has left food in extremely short supply. Ethiopia, Kenya, and Somalia have been hit hard. In some areas, people are already dying of hunger.
"The food crisis has no respect for borders, and no country can overcome it alone," United Nations leader António Guterres said recently. "Our only chance of lifting millions of people out of hunger is to act together."