People across the US voted yesterday in local, state, and national elections. These "midterm" elections were seen by many as a test of how well Americans think President Joe Biden is doing. The results are much closer than many people expected.
Presidents are elected every four years, but members of the House of Representatives are elected every two years, and senators are elected every six years. That means that at "midterm" – half way through a president's time in office – the country gets a chance to vote for many members of Congress and about 39 governors. This election is often seen as a "report card" for the president.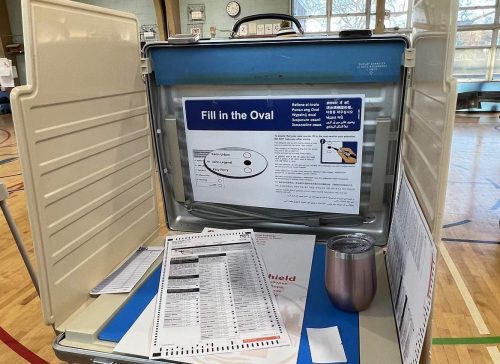 Many people, even experts, had expected a "wave" of Republicans to be elected. But the voting results were quite close. And the control of both the House and Senate still wasn't decided by early Wednesday morning.
As of two o'clock Wednesday morning, the battle for control of the US Senate was nearly tied, with Democrats controlling 48 seats and Republicans holding 47. Because Vice President Kamala Harris can break tie votes, Democrats need just two more seats to hold on to power. Republicans need four more seats to take control.
It takes 218 seats to take control of the House of Representatives. As of two o'clock Wednesday morning, Republicans were leading 192 seats to 163. But votes in many important areas still had to be counted, and the battle for control was too close to call.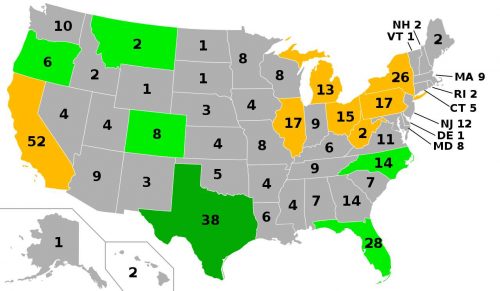 It could be days before the results of all the elections are known. That's normal and expected. In recent years, early voting and mail-in voting have become more common. But in some states, workers can't start counting these ballots until election day.
The results of this election could still change the balance of power in Washington. Before the election, Democrats controlled the White House, the Senate, and the House of Representatives. If the Republicans take control of the House or Senate, it will be much more difficult for Mr. Biden and the Democrats to move ahead with many of their ideas.
At the state level, results were also split, with both Democrats and Republicans winning important races for governor.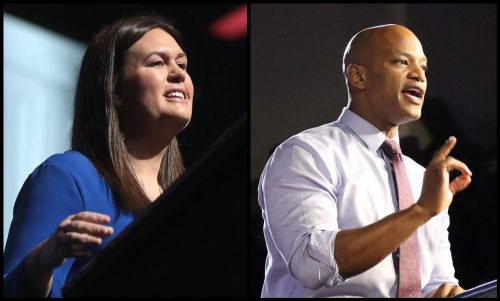 As expected, this election created a number of "firsts". Republican Sarah Huckabee Sanders was elected as the first female governor of Arkansas. Democrat Wes Moore was elected as Maryland's first Black governor, and Maura Healey, also a Democrat, will become the first openly lesbian governor.
Some people had predicted that there might be many problems on election day. But in general, voting seemed to go smoothly. Maricopa County, Arizona, had problems with the printers on some of the ballot counting machines. But the problem only delayed the counting of the votes. It didn't stop it.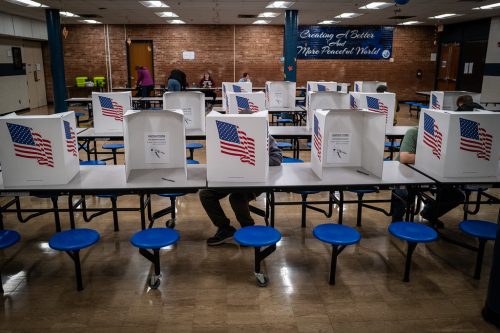 Some voters ran into problems when they went to vote. Some lines were long and slow, some machines didn't work, and some voting stations ran out of voting materials. Both Democrats and Republicans encouraged voters to be patient and not give up.
---
Update: Democrats have held on to control of the Senate, but Republicans have taken control of the House of Representatives.
As of Monday, November 11, Republicans hold 218 seats in the House, while Democrats hold 212 seats. With 218 seats, Republicans now control the House by a small majority. Five seats are still undecided.
Democrats managed to win back the Senate. They now control 50 seats, while Republicans hold 49 seats. One Senate race in Georgia will go to a runoff election on December 6, since neither candidate got more than 50%.