Migrants Rescued At Sea Finally Allowed to Land
After waiting for weeks, four ships carrying rescued migrants have finally been allowed to land in Italy and France. The ships carried over 500 migrants who were rescued at sea in Italy's waters. Some of those rescued were sick or injured.
In recent years, large numbers of people in Africa and the Middle East have been leaving their countries, trying to reach Europe. Many are refugees, running from dangerous situations.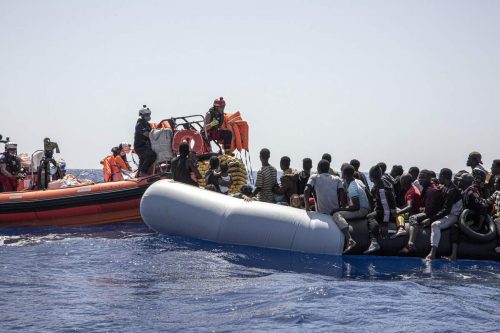 Most migrants arrive by boat, sailing from northern Africa, and heading for southern European countries. The boats used are usually crowded and in poor shape. Every year, thousands of people die making the trip.
For weeks, Italy's new far-right government, led by Giorgia Meloni, refused to allow the ships to land. Ms. Meloni said she was elected to "defend the Italian borders". Italy didn't reply to many requests from the ships, even though several people on board needed medical help. Finally, on Tuesday, Italy allowed some of the ships to land.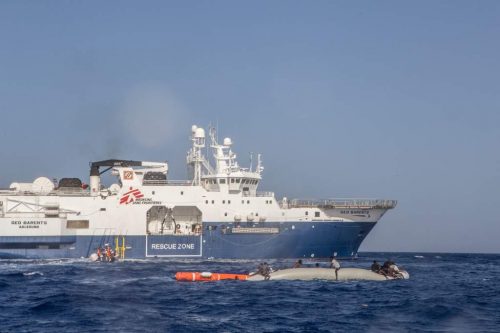 France agreed to allow the fourth boat to land. But France's government says it is very upset with Italy, since by law, Italy is required to help people who are in trouble in its waters. In response to Italy's actions, France has suspended a deal to accept 3,500 refugees from Italy.
France Will Require Solar Panels on Large Parking Lots
Last Friday, the French Senate approved a law that requires solar panels on all large parking lots in the country. Starting in July, 2023, owners of parking lots with 400 or more spaces will have three years to cover at least half of the lot with solar panels. Parking lots with 80 to 400 spaces will be given five years to install panels.
The new law is part of a big push in France to increase renewable energy sources. The government says the new plan could provide up to 11 gigawatts of power a year. That's enough to power more than 10 million French homes.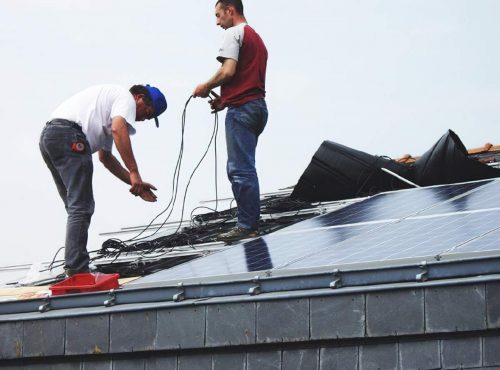 Energy prices are shooting up, and Europe faces a challenging winter ahead. France has already taken steps to encourage people to use as little energy as possible.
Swiss Train More Than a Mile Long Sets Record
Trains have been running in Switzerland for 175 years. In late October, a festival was held to celebrate that fact. As part of the celebration, the Rhaetian Railway decided to set the record for the world's longest passenger train.
The 100-car electric train that the railway ran was 1.2 miles (1.9 kilometers) long. The train followed the famous Albula Line, which is known for its twists, turns, tunnels, and bridges, as it rolls through the Swiss mountains.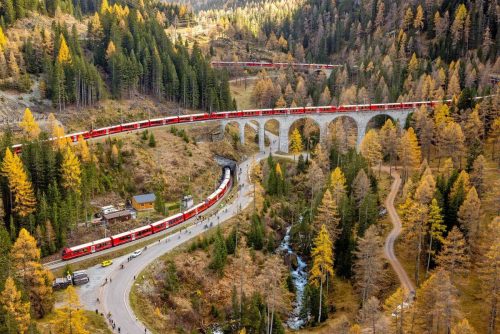 The train took seven engineers and 21 other specially trained workers to run it. All sections of the train had to be kept running at exactly the same speed. To help the engineers talk to each other, even when they were deep inside tunnels, the railway set up a special phone system.
The trip covered roughly 15.5 miles (25 kilometers) and took a little over an hour. In that time, the record-setting train passed over 48 bridges and went through 22 tunnels.