Bali, Indonesia —(Map)
US President Joe Biden and Australian Prime Minister Anthony Albanese have both met with Chinese President Xi Jinping. These were the first in-person meetings the leaders have held in a long time, and represent an effort to improve relations between the countries.
The meetings took place while the leaders were in Bali, Indonesia for the G20 summit. The G20 meeting involves the leaders of several of the world's richest and most powerful countries. Indonesian President Joko Widodo is hopeful that the meeting can help bring countries together. "Let us show the world that we can be wise, assume [take] responsibility, and show leadership," he said.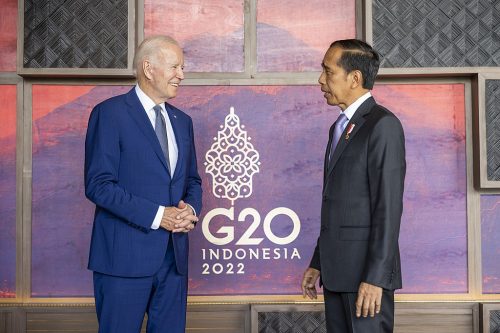 Tensions between China and Western countries have risen greatly in recent years. This is partly because of China's growing power in the world. But tensions have also grown as a result of China's poor human rights record in places like Hong Kong and Xinjiang. Worries have also grown over China's increased military activities, especially in the South China Sea.
One big area of concern is Taiwan, which China believes belongs to it. China has increased its threatening actions against the island, and many people worry that China might try to take control of it by force.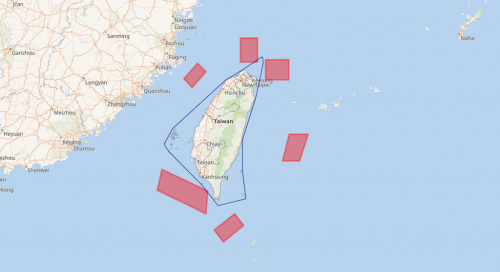 Often, in recent years, instead of meeting to discuss concerns, the countries have used trade and tariffs to punish each other. The disagreements have even affected the way the countries cooperate on tackling the climate crisis.
But on Monday, Mr. Biden and Mr. Xi met face-to-face for the first time since Mr. Biden became president. The two have a long history, and met often back when each was the vice president of his country. But in recent years, Mr. Xi has rarely left China for international meetings.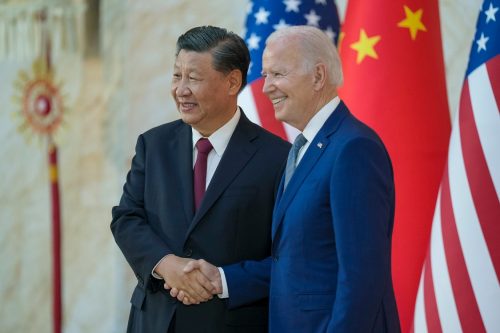 The two men talked for three hours. Later, Mr. Biden reported that the two leaders spoke honestly and clearly. Though both sides pointed out areas of concern, they also found areas in which they agree. For example, they agreed to begin climate talks between the two countries again.
Western countries have been upset that China has not condemned Russia's invasion of Ukraine. But on Monday, the two sides agreed that a "nuclear war should never be fought and can never be won." That's a warning of sorts to Russian President Vladimir Putin, who has suggested that Russia might use nuclear weapons in Ukraine.
😕
This image has not been loaded because of your cookie choices. To view the content, you can accept 'Non-necessary' cookies.
On Tuesday night, Mr. Albanese met with Mr. Xi for about a half an hour. It was the first time an Australian prime minister had met with the Chinese president since 2016. Since then, tensions between China and Australia have increased greatly. There are still many important disagreements between China and Australia, but the meeting suggests that both sides are willing to make efforts to get along.
Experts say it will take time to see if relations between the countries actually improve, but that these meetings are an important first step. As Mr. Albanese said, "We are always going to be better off when we talk to each other, calmly and directly."
😕
This map has not been loaded because of your cookie choices. To view the content, you can accept 'Non-necessary' cookies.