Hong Kong, China —(Map)
China has passed a new security law for Hong Kong, giving China great power over the territory – power that can't be challenged by Hong Kong's courts or lawmakers. For many, the law appears to be the end of Hong Kong as a separate and self-controlling part of China.
Though Hong Kong is part of China, China only took control of it in 1997. Before that, it was controlled by Britain for over 100 years. Many people in the territory grew up with the way the British ran Hong Kong.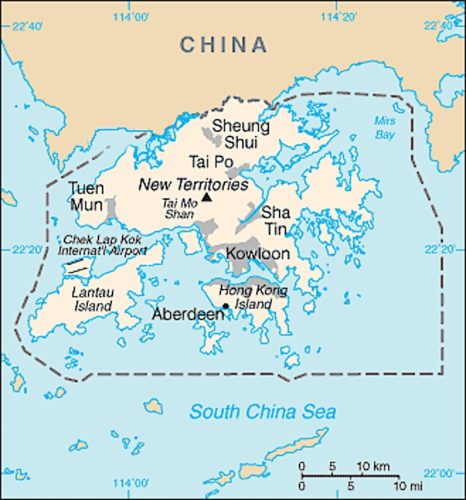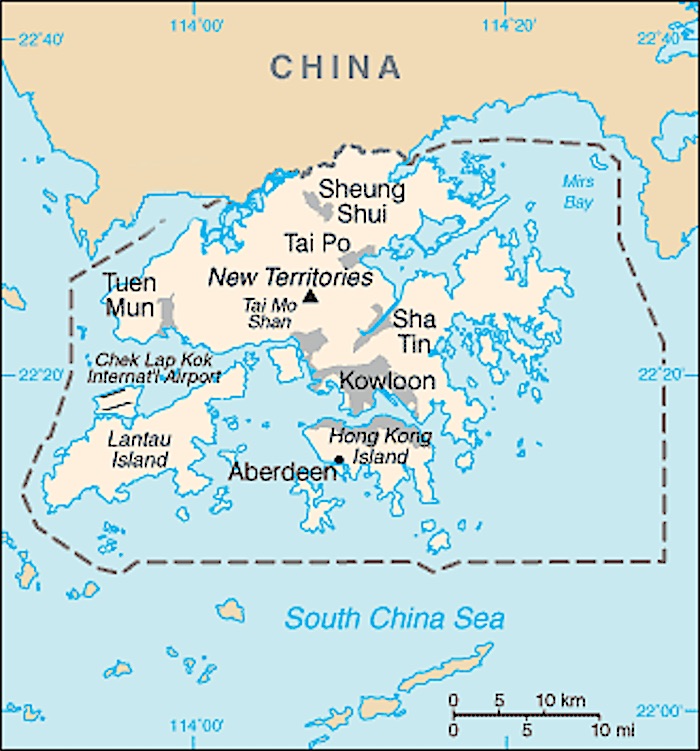 When China took over, it agreed to a "one country, two systems" plan. Hong Kong was supposed to be allowed to keep its own systems of politics, laws, and business for 50 years – until 2047.
But in recent years, China has shown more and more signs of taking control of the area long before then. Over the last year, there have been massive protests for freedom and democracy and against Chinese control of Hong Kong.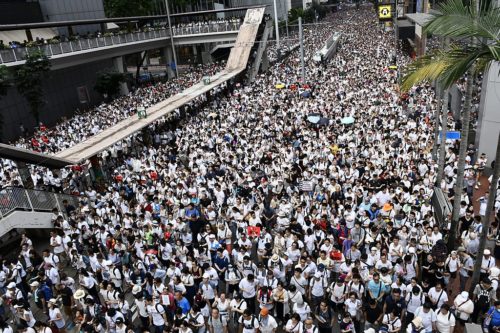 The Chinese government put great pressure on Hong Kong to end the protests, but the protests have continued. The new national security law is a powerful weapon for ending not just the protests, but almost any disagreement with China's government.
The law was passed last Tuesday by a special group of lawmakers in China. The law was so secret that even Hong Kong's leader didn't know its details until after the law was passed.
The new law outlines four main "crimes" – terrorism, taking action against the government, working with foreign governments, and working to make Hong Kong independent. The punishment for the crimes can be as harsh as being put in prison for life.
But experts say the crimes aren't described clearly, which means the Chinese government gets to decide what's a crime and how to punish those "crimes".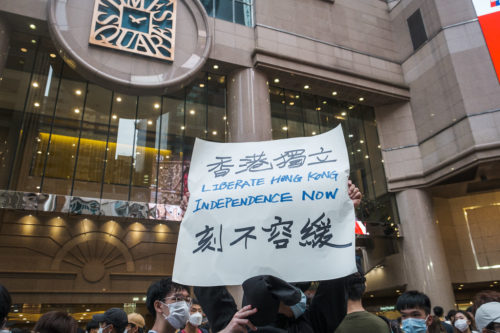 The law also gives China the power to put people from Hong Kong on trial in Chinese courts. A bill aimed at giving China that power was exactly what started the protests last June.
Other countries have criticized China's new security law. The US has stopped its special trading partnership with Hong Kong. The UK and Taiwan have offered to take in many people from Hong Kong who no longer feel safe there. Australia is thinking about a similar move.
The changes are already having a chilling effect on people in Hong Kong. Many have stopped their political activities and are deleting their social media accounts to avoid being arrested. Some people have already left Hong Kong.
Still, thousands of people turned out to protest on July 1 – the day that Hong Kong was handed over to China in 1997. Police held up banners warning the protesters that they could now be arrested because of the signs they held or the words they shouted. At least 370 protesters were arrested.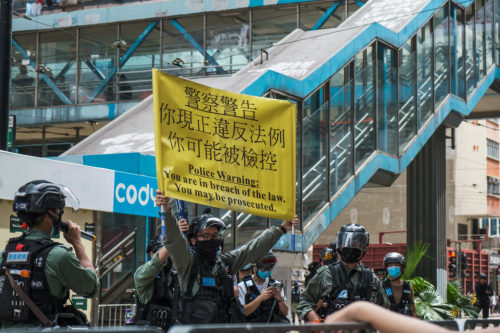 It's not yet clear how harshly China will treat the people they arrest, but the powerful new law is likely to limit the actions taken by all but the most serious protesters.