Last Wednesday, Germany and the United States announced that they would send tanks to Ukraine. The announcement came after months of questions about whether to send the weapons or not.
Ukraine has been working hard to defend itself since Russia invaded nearly a year ago. Tanks are the main weapon of the battle on the ground.
Currently, Ukraine is using much older tanks, as well as some Russian tanks that it has captured. But it has lost many tanks in the fighting. It's also running low on supplies and parts for these older tanks.
Russia still has thousands of tanks.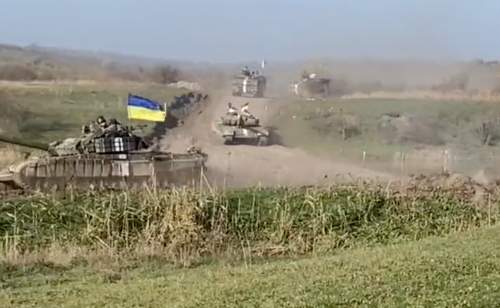 For months, Ukraine has been asking Western countries for tanks. Ukraine's military says it needs 300 tanks to have a chance of defeating Russia.
Western countries have been slow to offer their tanks. That's partly because they don't want to appear to be taking part in the war. But now, that's starting to change.
The US has promised to send Ukraine 31 M1 Abrams tanks. The M1 Abrams is one of the world's most powerful tanks. It's also very complicated, and learning how to use one takes a long time.
Germany has promised to send Ukraine 14 Leopard 2 tanks. The Leopard 2 is another powerful, complicated tank. But the Leopard 2 is easier to use than the M1 Abrams.
Both tanks can hit targets a long way away, which will help Ukraine take on Russia's tanks.
😕
This image has not been loaded because of your cookie choices. To view the content, you can accept 'Non-necessary' cookies.
Many other countries also have Leopard 2 tanks that they are willing to give Ukraine, but they couldn't give them without permission from Germany.
But now that the US and Germany have promised to send tanks, other countries have agreed to do the same.
The United Kingdom and Poland have promised 14 tanks each. Denmark, Finland, France, Norway, Portugal, Spain, and the Netherlands have also promised tanks. In all Ukraine has been promised 105 tanks
The promised tanks are good news for Ukraine, but it will be a while before the tanks can make any difference in the war.
For one thing, it will be difficult to get the tanks to Ukraine safely. The tanks will need to be taken in secretly so that Russia doesn't have a chance to destroy them before they can be used.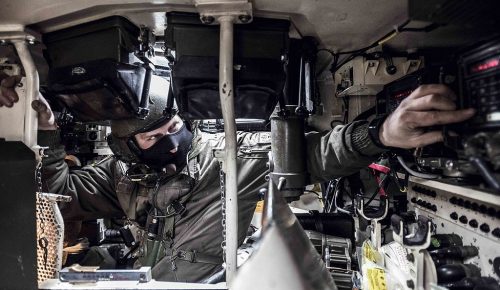 The UK says its tanks will be delivered in a few weeks. Most of the other tanks are expected to take months to arrive.
Because the tanks are newer and more complicated, Ukraine's soldiers will need special training to learn how to run them. They'll need to travel to other countries for this training.
The training could take several weeks, or longer. The soldiers have to learn not only how to run the tanks, but also how to repair them.
The different tanks use different kinds of ammunition (the large, exploding bullets the tanks fire). It will be an extra challenge for Ukraine's military to make sure they have enough of each kind of ammunition.
Russia wasn't happy about Western countries offering Ukraine tanks. On the day after the announcement, a heavy Russian missile attack struck targets across Ukraine.