Madrid, Spain —(Map)
Last Saturday, Spain suddenly got a new prime minister. Pedro Sánchez, the new prime minister, did not win an election. He worked with other members of Parliament to force the old prime minister out.
The political changes in Spain were not expected. Mariano Rajoy, who is part of the People's Party (PP), has been the prime minister for the last eight years. Until recently, most people thought he would keep being prime minister.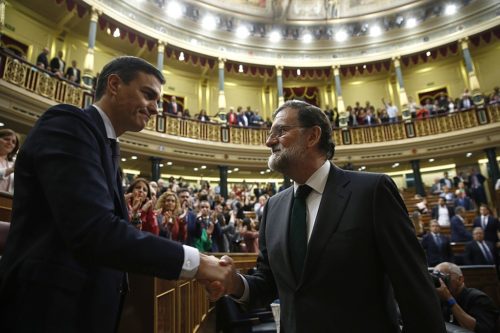 Spain's political system is parliamentary . That means that voters choose members of Parliament, and then the members of Parliament choose the prime minister. The prime minister can then choose the members of the government.
Since Spain has many political parties , often different political parties must work together so that they have enough votes to select the prime minister. Mr. Rajoy barely had enough votes to make him prime minister in 2016.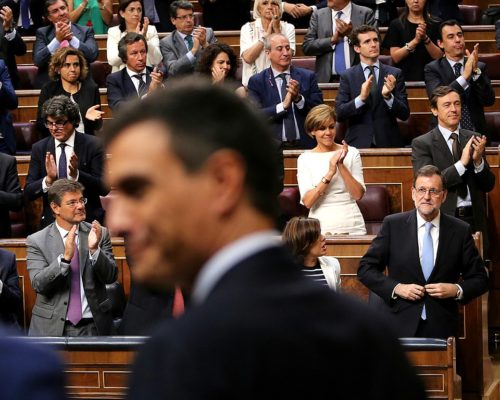 What happened last week could be called unchoosing a prime minister. Mr. Sánchez asked the parliament for a "no‑confidence vote" – basically a vote to remove Mr. Rajoy as prime minister. "Mr. Rajoy, your time is up," he said.
But in Spain, the only way to get rid of a prime minister is if someone else has enough votes to become the new prime minister. Mr. Sánchez did. He had 180 votes out of 350.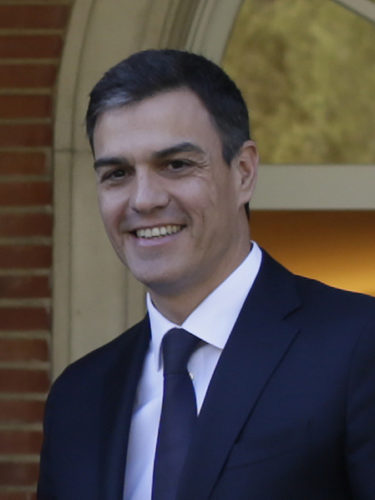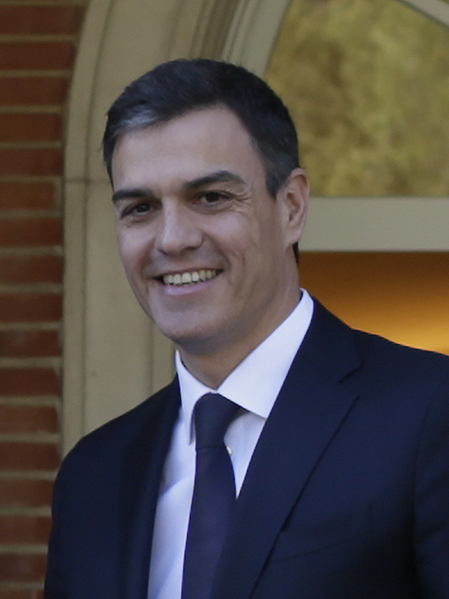 But Mr. Sánchez is not in a strong position. He is from the Spanish Socialist Workers' Party, which only has 84 members. To get enough votes, he had to work closely with some other political parties. He had to promise to work on some goals that are important to the other parties.
Another important reason that Mr. Sánchez won is that people believed Mr. Rajoy's party was doing things that were against the law. Just the week before, judges sent many people from the PP to jail. The judges thought Mr. Rajoy might have known about the illegal things the people had done.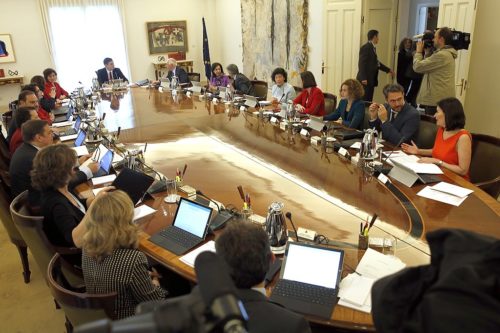 Mr. Sánchez has chosen the people he wants to lead his government. He has chosen 11 women and six men. This is the first time since Spain has had a prime minister that most of the government leaders have been women.
😕
This map has not been loaded because of your cookie choices. To view the content, you can accept 'Non-necessary' cookies.