Columbia, Missouri —(Map)
There have long been reports that animals behave differently during an eclipse. Now, thanks to small microphones and the help of students, scientists have learned what bees do during an eclipse: Nothing.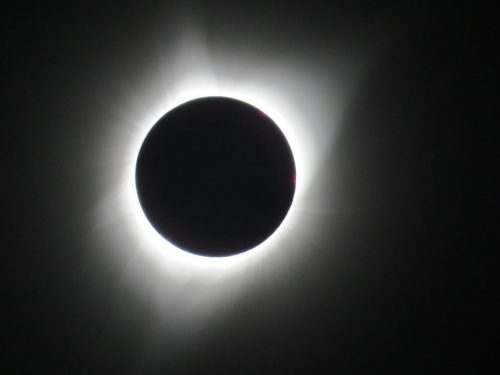 A solar eclipse happens when the moon comes between the sun and the earth, blocking the light from the sun. In many eclipses, the moon only blocks part of the sun. But on August 21, 2017, most areas in North America had a total solar eclipse. That means that for part of the time, called the "totality", the round part of the sun was completely covered by the moon. It was like nighttime in the middle of the day.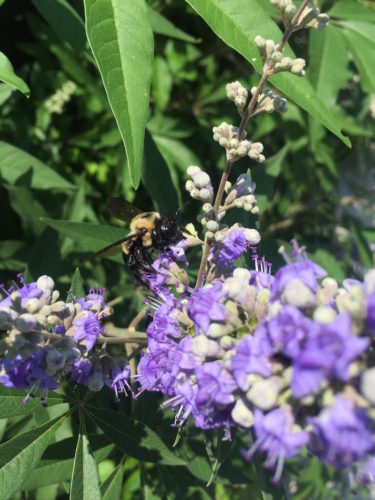 A group of scientists, led by Dr. Candace Galen of the University of Missouri, figured out a way to learn more about how bees react to a total solar eclipse. They made a plan to record the sounds that bees made in 16 different areas in Oregon, Idaho, and Missouri. They thought the sounds might tell them if the bees acted any differently during the eclipse.
The scientists worked with about 400 volunteers, including fifth grade students at several elementary schools. Together they chose 16 quiet areas where bees were likely to visit – such as gardens or areas with lots of flowers.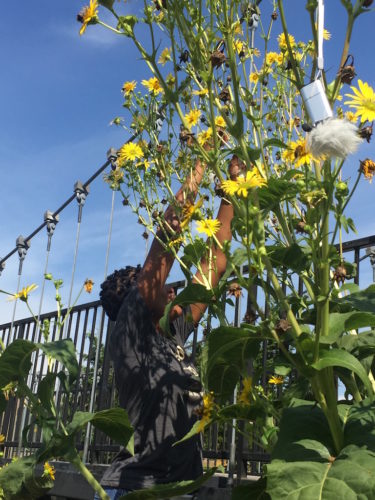 In each of these places, they put one or more special small microphones (which they called "USBees") to record the sounds of the bees. They also put in devices to measure and record the brightness and temperature.
After the eclipse was over, the scientists worked with the volunteers to check the recordings. They listened to the sounds the bees made before, during, and after the totality. Marci Fitzpatrick, a teacher at one of the schools that helped with the research, told the New York Times, "Counting the bee buzzes was a class effort. We all had to listen and tally up what everyone heard."

One part was very easy to count. During the totality, when it was completely dark, the buzzing simply stopped. Only one single buzz was heard in all of the recordings from the time when the sun was completely covered. There were different kinds of bees in the recordings, such as honeybees and bumblebees, but they all seemed to behave in the same way.
Dr. Galen said that she had expected the bee activity to go down slowly, but she didn't expect that it would stop so suddenly. "It was like 'lights out' at summer camp! That surprised us," she said.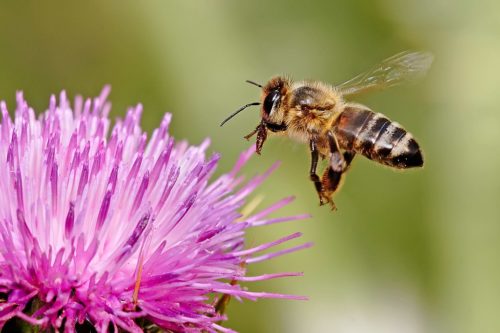 The scientists are pleased with their results, but they still want to know more. The next total solar eclipse will happen in North America on April 8, 2024. Dr. Galen has a new question that she wants to answer with her microphones during that eclipse: Do bees return to their homes as an eclipse is starting? If so, that might explain why there's no buzzing at totality.