Crawley, England —(Map)
Gatwick Airport, Britain's second largest airport, has been shut down for around 36 hours by drones flying near and over the airport. Flights have started again, but the drones have not been found.
Drones are small aircraft that can be flown and controlled by someone on the ground. They are often used by people as a toy or a hobby. Police say the drones being used over Gatwick are bigger and more powerful than ordinary drones.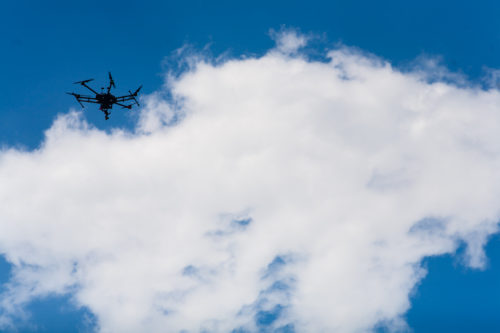 To keep planes safe, drones aren't allowed to fly near airports. Even though planes are much bigger than drones, if a drone was sucked into a plane's engine, it could cause the plane to crash. Most drones have controls so that the drone can't fly into areas where it isn't allowed.
The drone was first seen on Wednesday night around 9 p.m. The airport stopped all flights until around three in the morning. But about 45 minutes after flights started again, the drone showed up again. Drones were spotted several times after that, into Thursday night.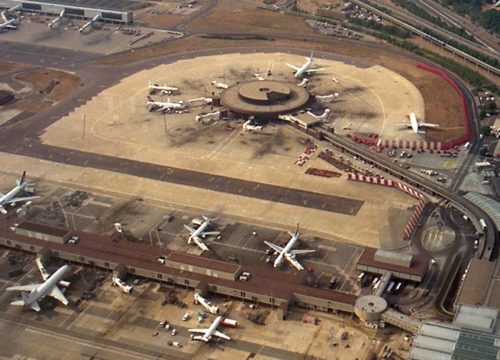 It's not clear if there are several drones or just one. Police weren't able to track down the drone or the person controlling it. Because the drone is larger than a toy drone, police say that the person running it could be as far as 3 miles (5 kilometers) away.
It seems clear that someone is using the drone to target the airport on purpose. A person speaking for the government said, "…every time Gatwick tries to reopen the runway the drones reappear." The army has joined the police in trying to track and catch the drone and the person controlling it.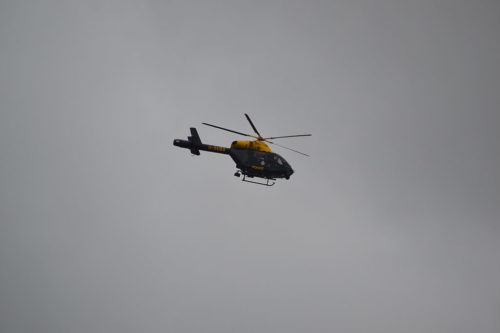 The police have had a hard time stopping the drone, in part because it's been hard to spot it. Police are also limited in what they can do because they don't want to hurt someone or something by accident. A falling drone could hurt people or planes.
The drone problem comes at a bad time for Gatwick. December is one of the busiest times at the airport, since hundreds of thousands of people travel over the holidays.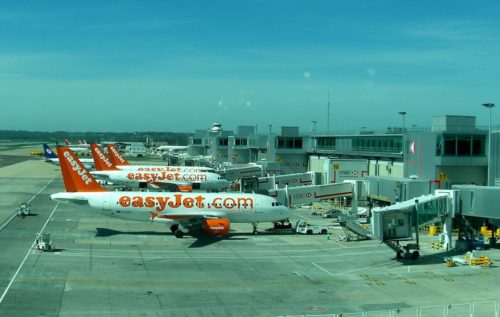 On Thursday, 800 flights were cancelled, affecting over 120,000 people. Many travelers are now stuck at Gatwick, since they flew in from somewhere else, but could not fly out.
On Friday morning a few airplanes began flying again. So far, the drones have not come back. But at least 100 flights have been cancelled for the day. It will take days before all the people waiting for flights are finally on their way.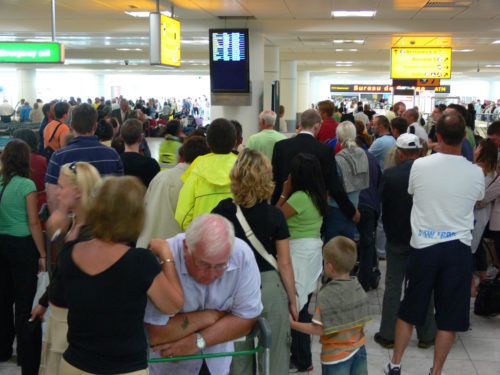 Some experts have warned that something like this could happen. In the past, airports in New Zealand, Canada, and the United Arab Emirates have been shut down for a short amount of time because of drones. But those were accidents.
Some people worry that people in other places might copy what happened at Gatwick, now that they've seen how easy it is to shut down a major airport. Many governments are realizing that they may need to make some new laws to control drones.
😕
This map has not been loaded because of your cookie choices. To view the content, you can accept 'Non-necessary' cookies.