Lake Elsinore, California —(Map)
Heavy rains in Southern California have helped create a "super bloom" of wildflowers in the desert. And these healthy plants have led to unusually high numbers of painted lady butterflies flying north this year.
Painted ladies are orange and black butterflies found around the world. Because of their colors, they are sometimes confused with monarch butterflies, but they are very different.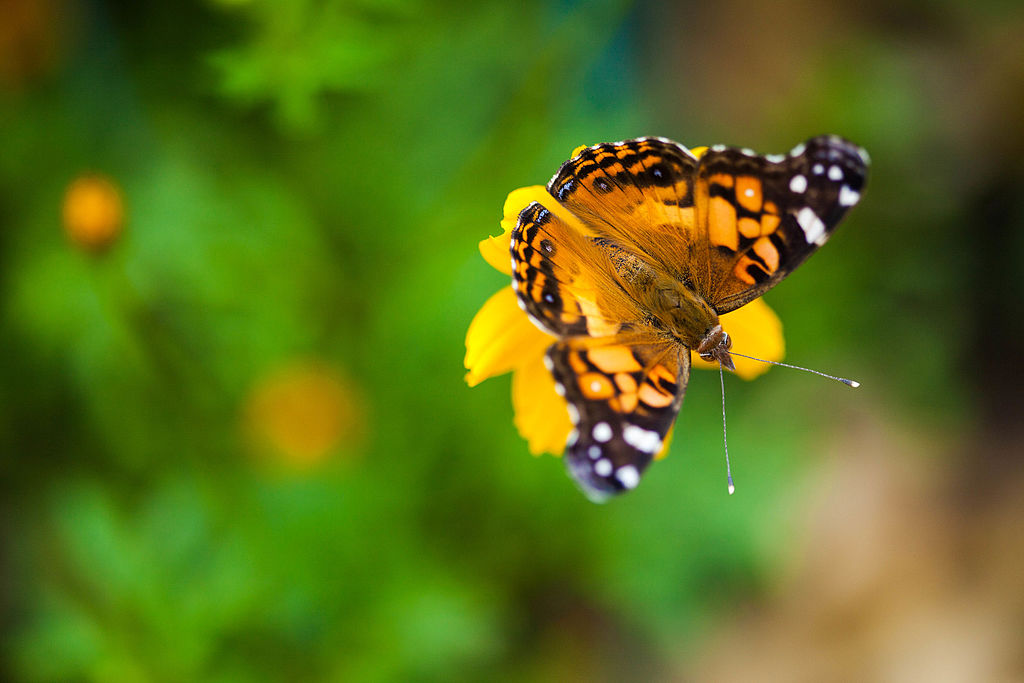 On the West Coast of the United States, painted ladies follow the same migration patterns every year – they fly south for the winter and north for the summer. Many painted ladies spend the winter in the desert in California. Once the rains come, the butterflies lay their eggs on fresh young plants, which provide food for the caterpillars when they hatch.
This year, the rains in the desert have been long and hard, and this has made lots of plants grow. As a result, far more painted lady caterpillars survived to become butterflies.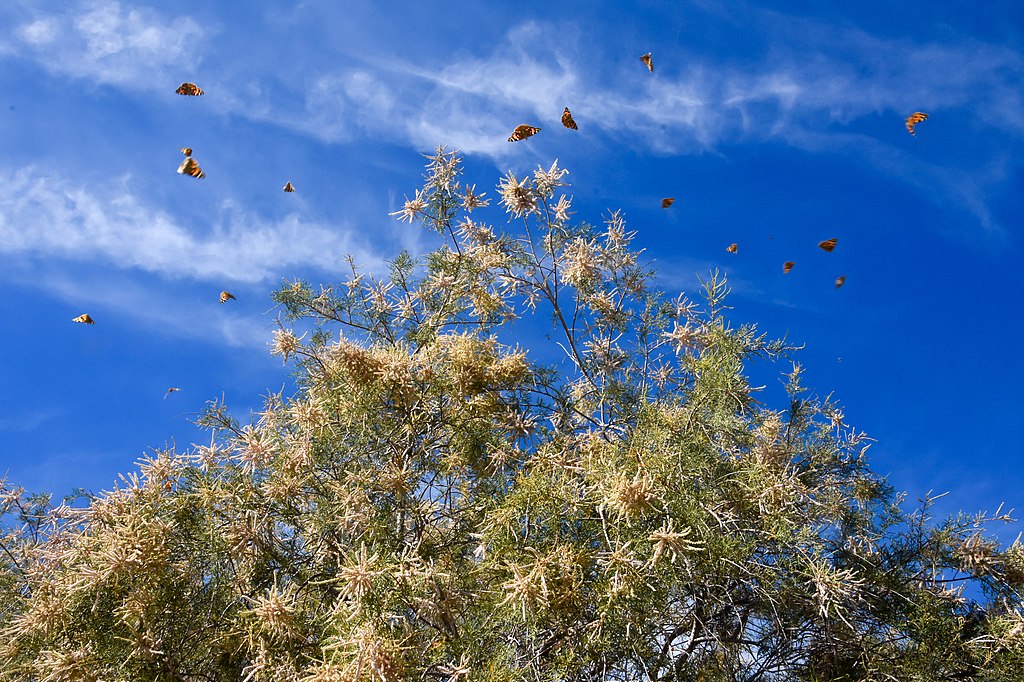 As the weather warms up, the butterflies begin to fly north. People in California are reporting seeing great streams of butterflies flying north. Experts say there are millions of butterflies this year.
Unlike some other kinds of butterflies, painted ladies fly quickly – as fast as 25 miles per hour (40 kilometers per hour). The butterflies are powered by fat that they have stored, which allows them to fly for hundreds of miles without stopping. The butterflies keep going until the fat runs low. Then they try to settle in a place with plenty of food.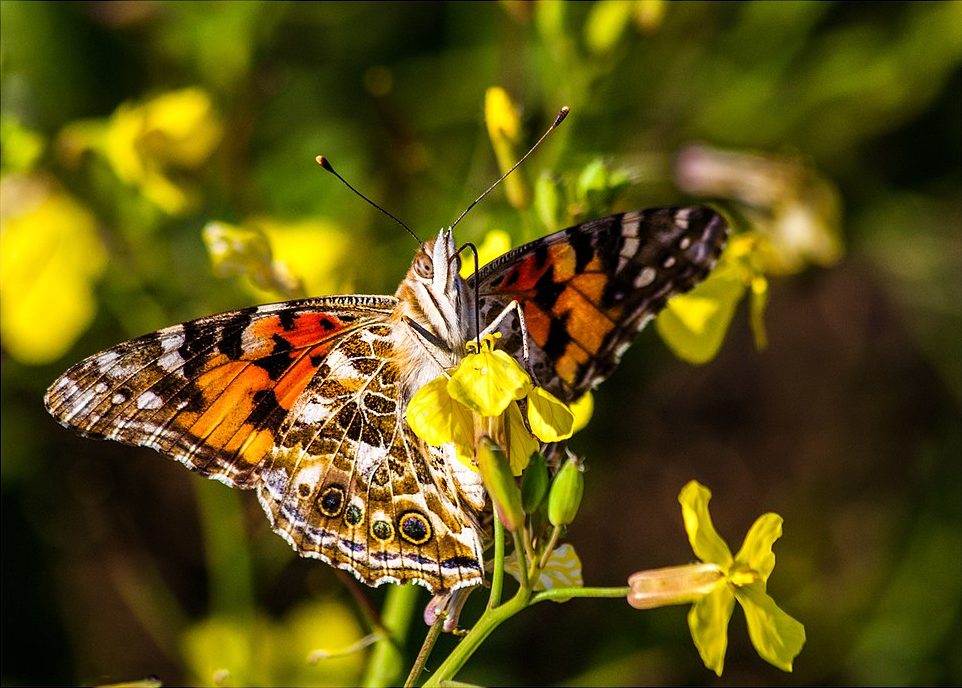 At a time when insect numbers are dropping around the world, it's good news that there are high numbers of painted ladies this year. But it's not a complete surprise. Unlike Monarch caterpillars, which survive on only one plant (milkweed), painted ladies can eat many different kinds of plants.
The painted ladies are not the only exciting and colorful addition to the California landscape. The same plants and wildflowers that made life easy for the painted ladies, have also gotten California flower lovers excited.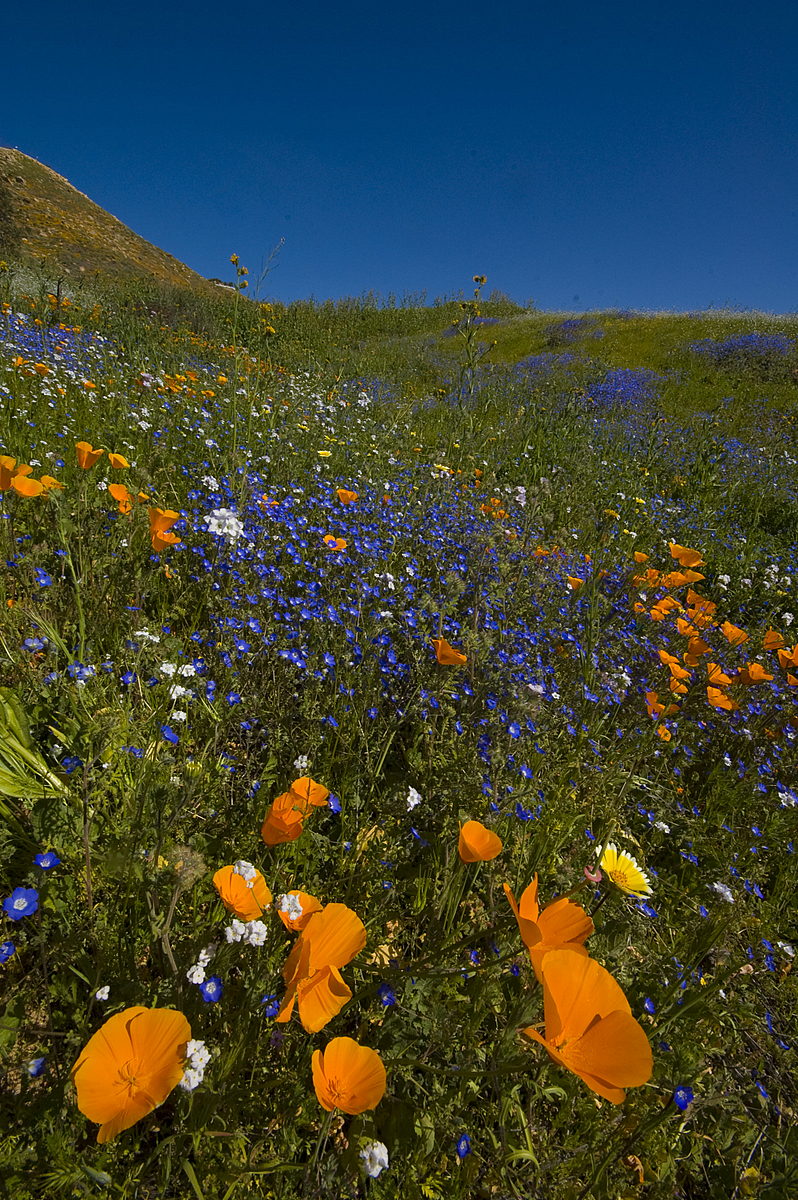 The super bloom of wildflowers is so large that it can be seen from space. Super blooms like this usually only happen once every 10 years or so.
Fields of orange poppies have made thousands of people drive from their homes in the cities to see the super bloom while it lasts. Lake Elsinore, California is one place that has some amazing poppies this year.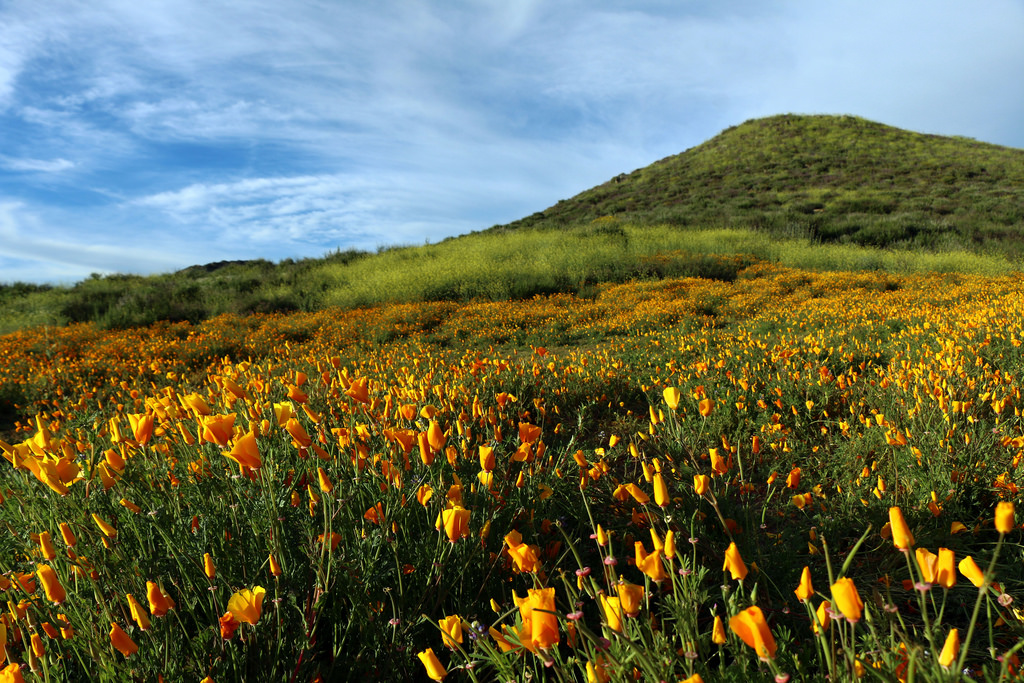 Too amazing, in fact. Over the weekend, 150,000 people came to see the poppies. The traffic from eager visitors wound up blocking roads. Thousands of people went wandering through the fields, smashing the plants, flying drones, and letting dogs loose. Lake Elsinore's mayor, Steve Manos, said,"It was insane, absolutely insane."
The city tried to close down the roads that people use to view the poppies, but they didn't have enough workers to keep everyone out. The city has given up on keeping people out, and it is now simply encouraging people to be patient.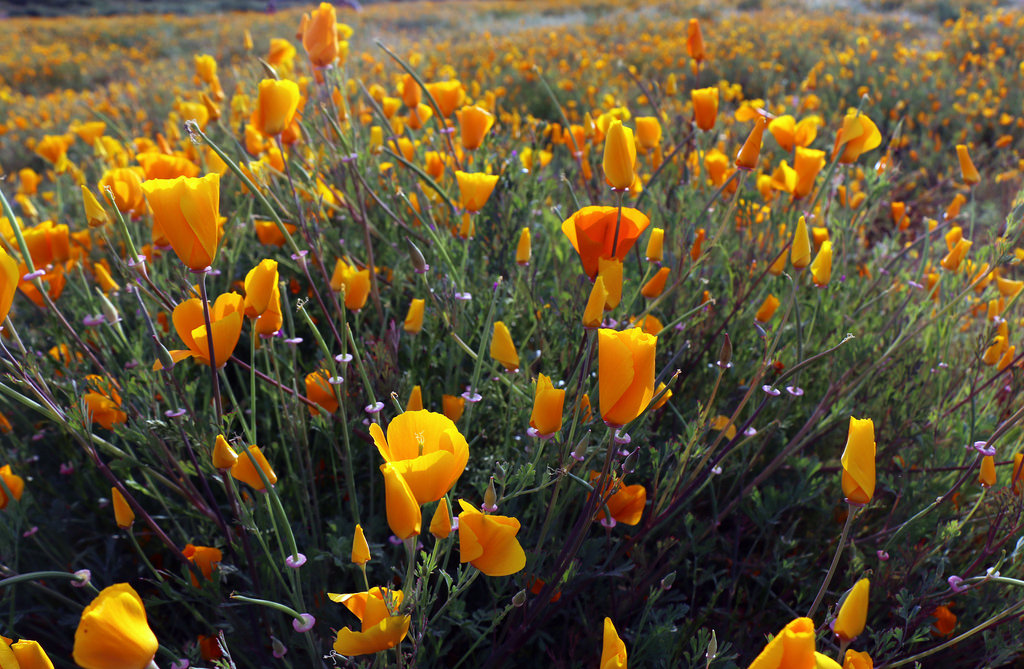 😕
This map has not been loaded because of your cookie choices. To view the content, you can accept 'Non-necessary' cookies.