Spitzenberg, Norway —(Map)
Scientists tracking a young female Arctic fox were shocked to watch as the fox travelled over 2,175 miles (3,500 kilometers). The fox left from Norway and wound up in Canada 76 days later.
The animal that made the amazing trip is a kind of fox known as a blue fox or a coastal fox. These foxes have thick fur and are used to the cold and harsh living conditions in the Arctic. The animals eat many different things, such as fish, birds, and lemmings – small Arctic rodents in the same family as hamsters.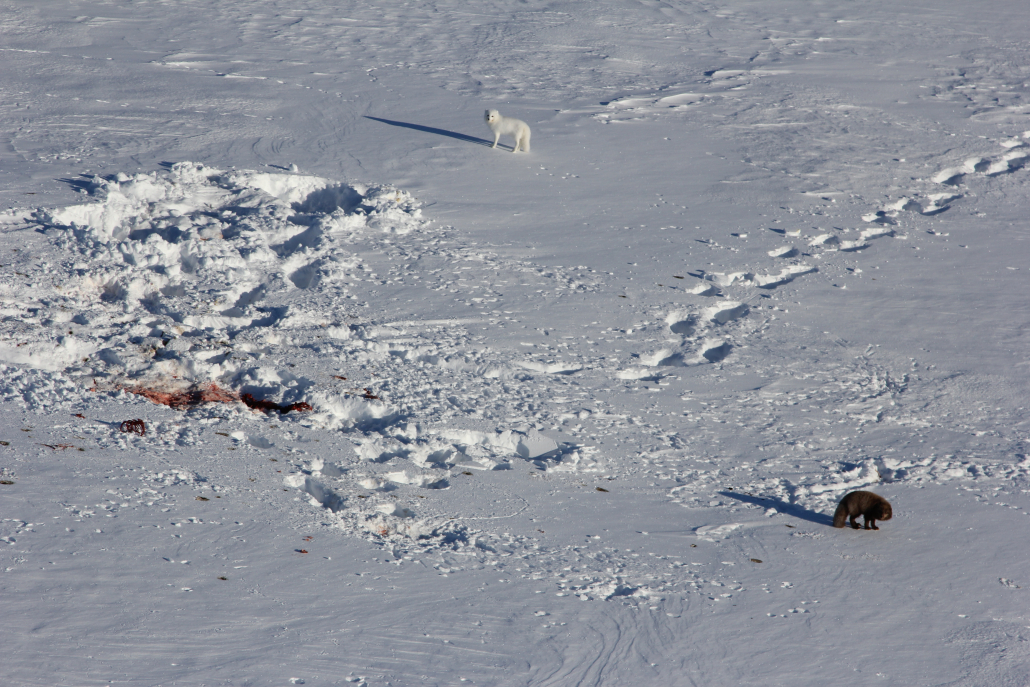 In winter, these foxes may follow behind polar bears to try to survive on food left over from animals the bears have killed.
In July, 2017, researchers from the Norwegian Polar Institute placed a tracking collar on a young Arctic fox believed to be less than a year old. The collar allowed them to use a satellite to track the fox no matter where she went.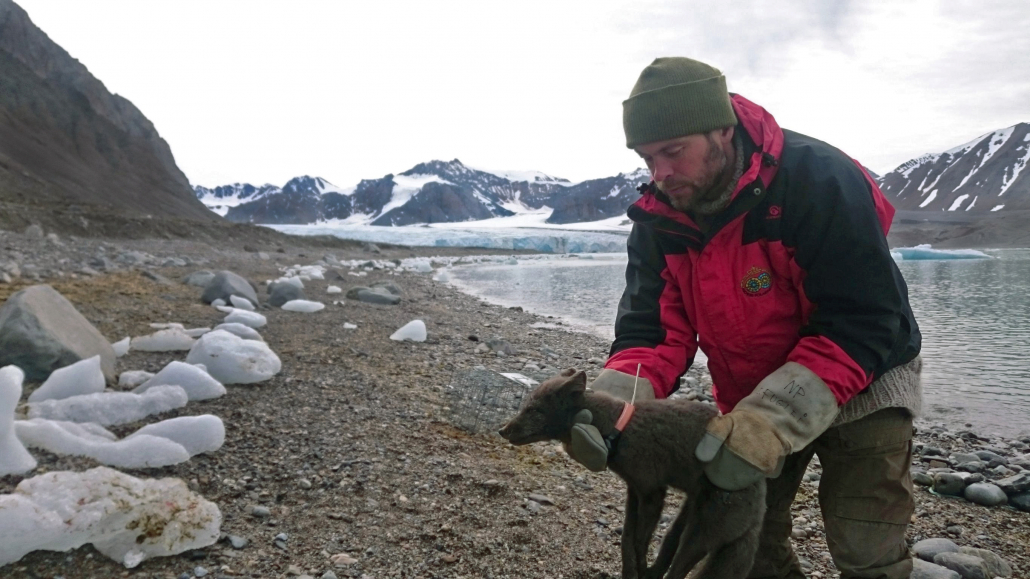 Until March, 2018, the fox stayed on the island of Spitzenberg. Then, suddenly, on March 26, she left the island, traveling across the sea ice.
On April 16, just 21 days and about 940 miles (1,500 kilometers) later, she arrived in Greenland. The fox was forced to change her path from time to time to avoid the open sea.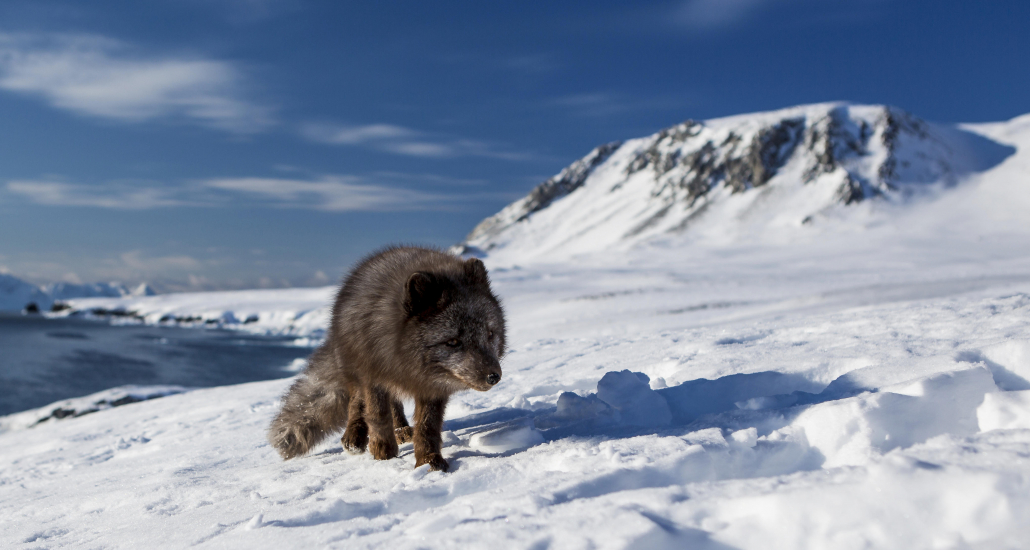 From Greenland, she carried on, finally reaching Ellesmere Island in Canada on July 1.
The scientists were amazed at how quickly the fox traveled. Her average for the trip was about 28 miles (46 kilometers) a day. On some days she covered an incredible 96 miles (155 kilometers) a day.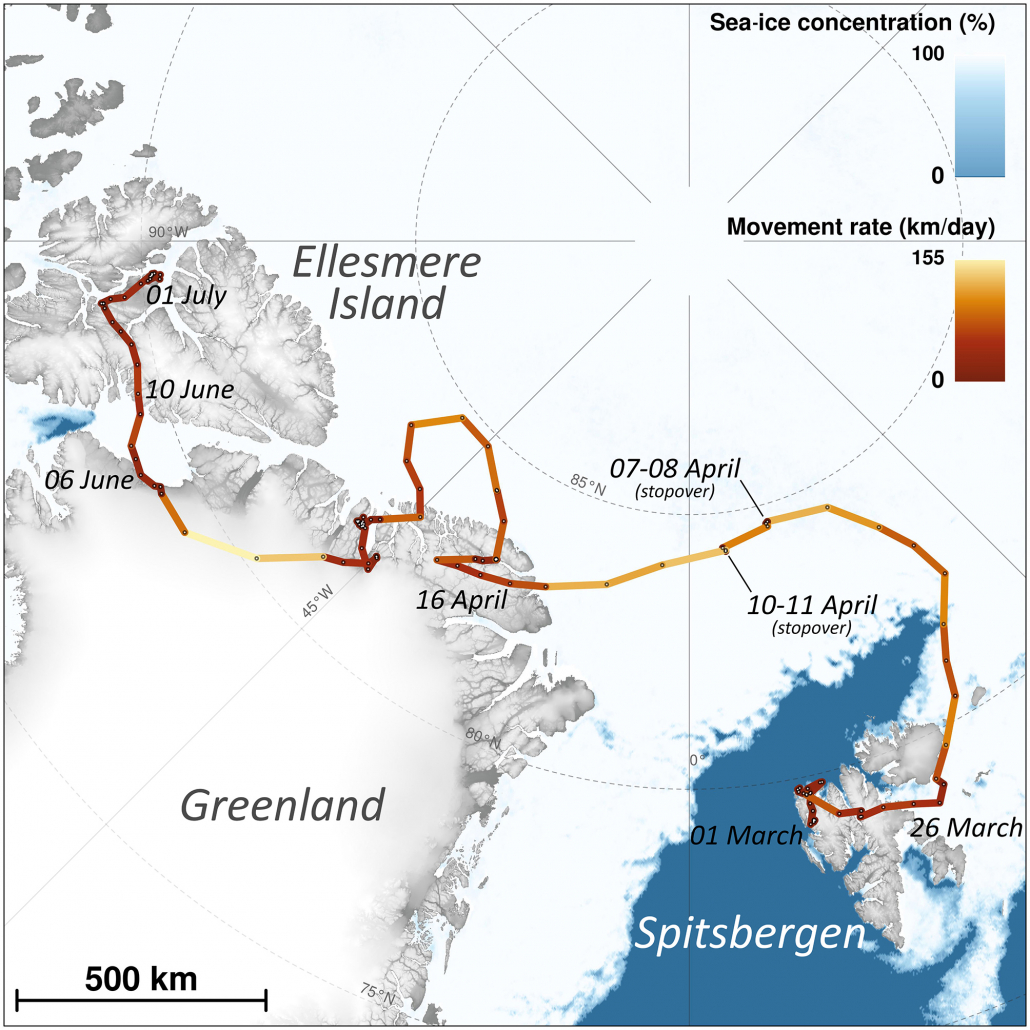 Eva Fuglei, one of the scientists, said that at first they did not believe that the fox could be traveling so fast. "We didn't think it was true," she said. If it weren't for all the sea ice, the scientists could have believed that the collar somehow wound up on a boat.
In fact, it was probably the moving sea ice that helped the fox travel so quickly on some of the days that she covered great distances.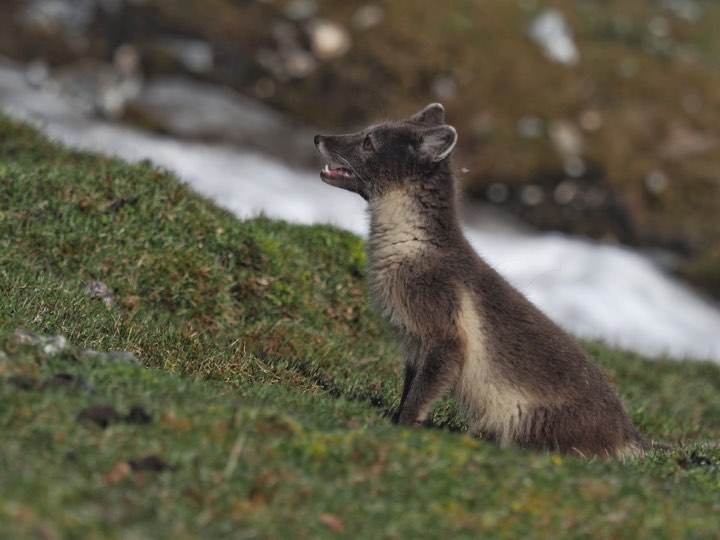 The scientists point out that this incredible migration story is a good reminder of how important Arctic sea ice is to many animals. The loss of Arctic sea ice due to global heating is threatening these animals, who depend on the sea ice to get around.
The scientists are not sure what happened to the fox. Its tracking collar stopped working in February of this year.
😕
This map has not been loaded because of your cookie choices. To view the content, you can accept 'Non-necessary' cookies.