Oil Spill Off of Island in Patagonia
Chile is trying to clean up 10,000 gallons (40,000 liters) of oil that have spilled into the ocean off of Guarello Island on Chile's side of Patagonia.
Patagonia is the area of land at the very tip of South America. It is split between Argentina and Chile. The area is largely untouched by humans, and is famous for the special animal life it supports.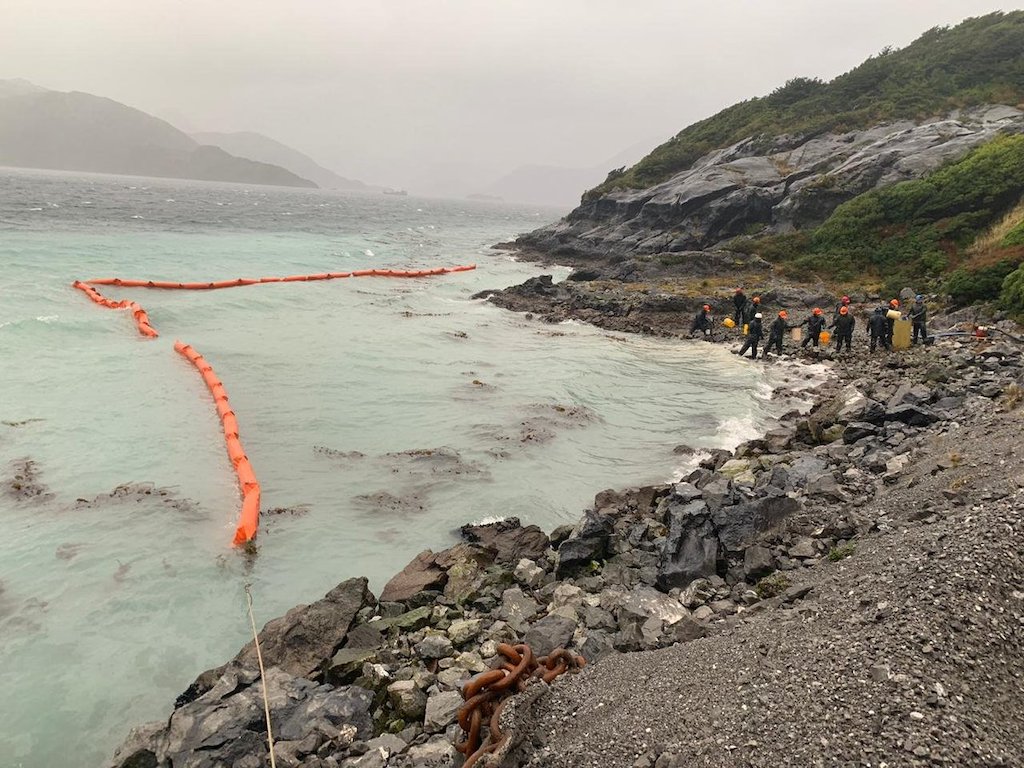 The oil spill was reported by a mining company that is mining on Guarello Island. The cause of the oil spill is not yet known. Some groups have warned that the spill could be very damaging to sea animals like whales and dolphins, especially when they come to the surface to breathe.
Chile's Navy has sent ships to the area and laid out floating devices to try to protect the area from the oil spill.
Russian Government Tries To Shut Down Protests
Last week, police in Russia arrested over 1,000 protesters in Moscow. The protesters are upset because people who oppose President Vladimir Putin and his supporters have been kept from running in elections.
Alexei Navalny, one of Mr. Putin's strongest critics, was arrested on July 24 for organizing the protest. Mr. Navalny has been arrested many times before for similar reasons.
But on Sunday, Mr. Navalny was taken to the hospital with "severe swelling of the face and skin redness". The government said that Mr. Navalny had an allergic reaction. Mr. Navalny later said that he had never had allergies in his life. He suggested that he might have been poisoned.
More protests are planned for this weekend.
22-Year-Old Colombian Wins Tour de France
Egan Bernal has become the first Colombian to win the Tour de France bike race. The 2,092 mile (3,366 kilometer) road race is one of the world's most challenging. At 22 years old, Mr. Bernal is the youngest person to ever win the race.
Mr. Bernal is excellent at climbing hills on his bike. He learned in the Andes Mountains in Colombia. Mr. Bernal said "This triumph is not only mine, but of a whole country."
Riders from South America have done very well in European bike races this year. Mr. Bernal is the first person from South America to win the Tour de France. In early June, Ecuadorian rider Richard Carapaz won the 2,203 mile (3,546 kilometer) Giro d'Italia bike race in Italy.
Turning a Border Fence into a Playground
Last Sunday, two professors, Ronald Rael and Virginia San Fratello, turned a border fence separating the US and Mexico into a playground for a short period of time.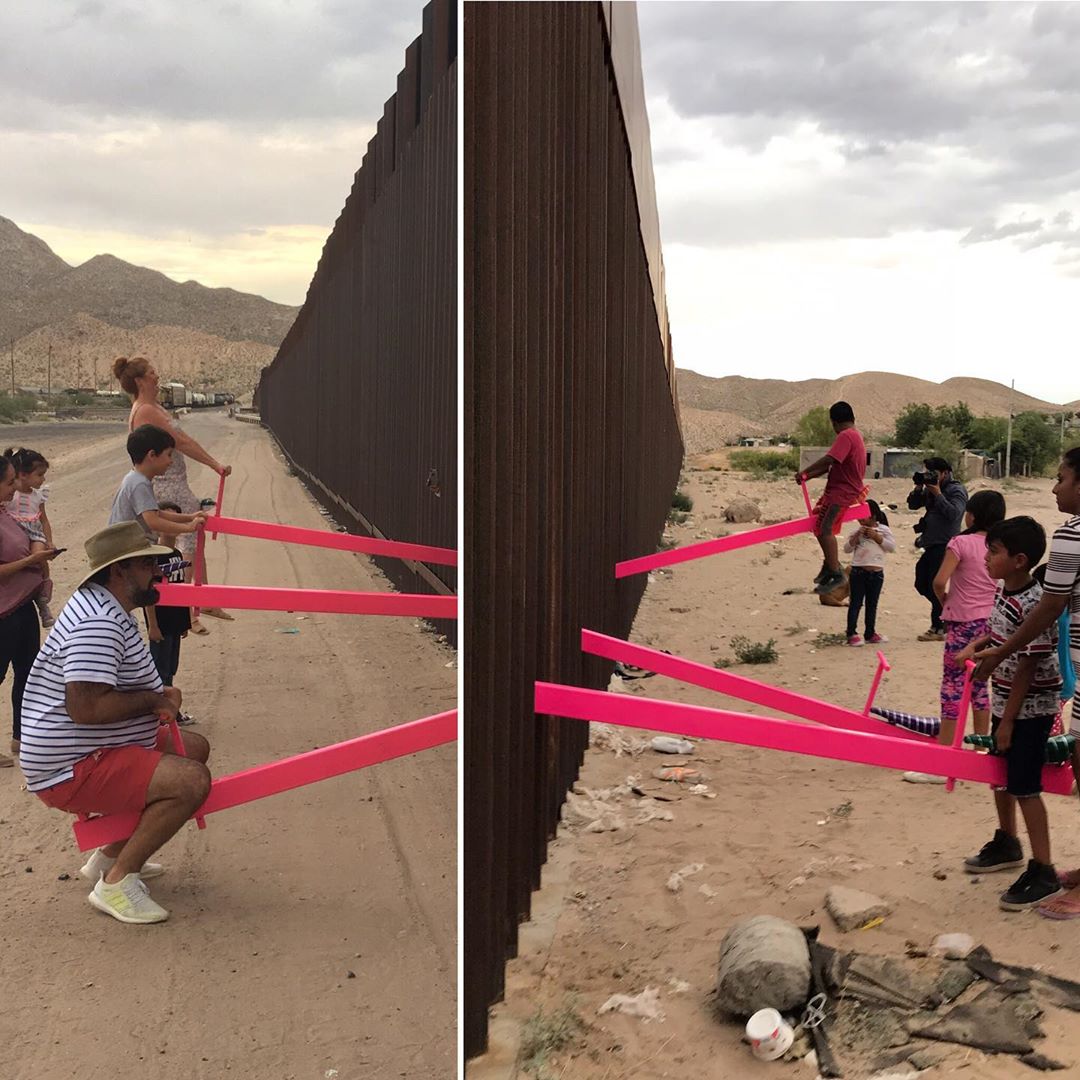 The professors took pink seesaws and attached them to the border fence, with one side in the US and the other side in Mexico. Children and adults on each side then happily played with people on the other side of the fence, seesawing up-and-down.
The project was meant to make people think about what happens when people are separated by force.
Mr. Rael was worried that the Mexican soldiers or US border officers might not be happy with his project. But the project didn't seem to bother either group. They smiled and looked on.