New Shared Government Takes Over in Sudan
On Wednesday, members of Sudan's new Sovereign Council were sworn in. The Sovereign Council is the new group which is leading the country as part of a power-sharing agreement between the Army and protesters. Until April, Sudan was ruled for 30 years under strict army control by Omar al-Bashir, a harsh leader.
When the army removed Mr. al-Bashir, it seemed like the army would remain in control of the government. But months of massive protests forced army leaders to meet with protesters. Their discussions led to a new set of rules for the country and a plan for sharing power between the army and ordinary Sudanese people for the next three years. After that, free elections will be held.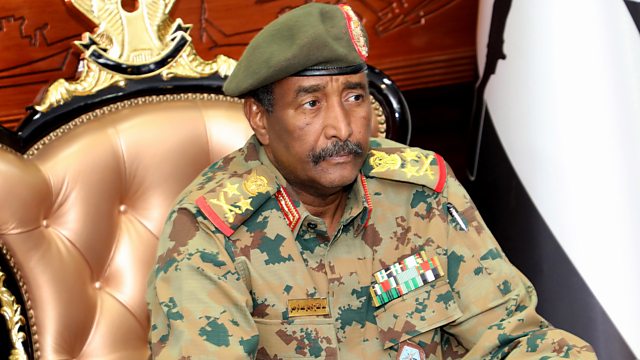 The Sovereign Council has 11 members, and only five of them are from the Army. The group includes two women, as well as people from different religions. The country's new president is General Abdel Fattah al-Burhan. The Prime Minister, Abdalla Hamdok, is not from the army.
Greenland Isn't for Sale, Part II
Last week, it was reported that US President Donald Trump was interested in trying to buy Greenland. But Greenland is part of Denmark, and Denmark was not encouraging. The country made it clear that Greenland was open for business, but not for sale. Denmark's prime minister, Mette Frederiksen, called Mr. Trump's idea "absurd".
It seems that Ms. Frederiksen's comment hurt Mr. Trump's feelings. He called the prime minister's remark "nasty". More importantly, Mr. Trump cancelled a planned visit to Denmark in response to the comment. Generally, cancelling visits between friendly countries is an extreme move and only happens when there are serious disagreements.
Many people were shocked at how quickly Mr. Trump's unusual idea seemed to have led to a serious problem between two friendly countries.
Database of Married Men in Tanzania
The governor of Tanzania's largest city has suggested an unusual step to protect women from "heart breaks" – he wants to create a database (computerized list) of married men. Paul Makonda says that, as the leader of Dar es Salaam, women often complain to him about men who promise that they will get married, but never do.
Mr. Makonda believes that having a database of married men will help women learn early on whether their boyfriend is already married or not. Not everyone likes the idea. Many people say that whether a person is married or not is their own business. They point out that Mr. Makonda's database will not respect people's privacy.
Strong Winds Send Air Mattresses Flying
In a strange scene caught on video this week, dozens of blown-up air mattresses went flying across a field near Denver, Colorado. The mattresses were being set up for a special event called "Bed Cinema", which allowed people to watch movies outdoors from a bed.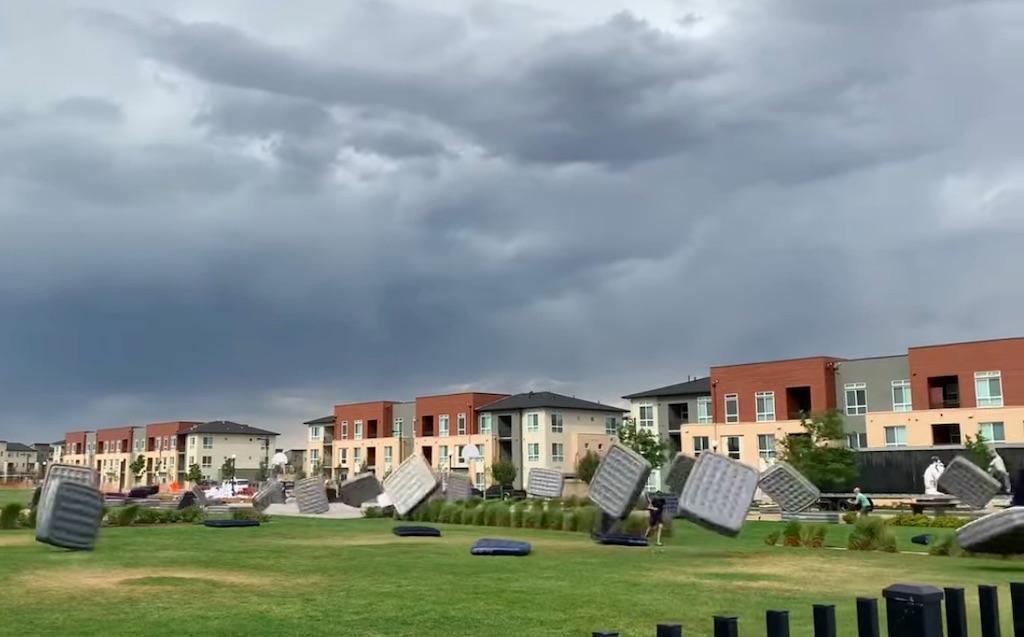 Robb Manes, who caught the flying mattresses on video told the Denver Post, "We were just sitting in the pool and all of a sudden, two mattresses flew in."
Mr. Manes titled his video "The Great Mattress Migration of 2019". (Usually a migration is when large groups of animals travel great distances as seasons change.)