Abqaiq, Saudi Arabia —(Map)
A drone attack on buildings and machinery used to produce oil in Saudi Arabia has limited world oil supplies and raised the possibility of a larger conflict in the Middle East.
Early Saturday morning, there were explosions in two places in Saudi Arabia – in the Khurais oil field and at a factory that processes oil called Abqaiq. Abqaiq is the largest oil processing factory in the world. Both targets belong to Saudi Aramco, an oil company owned by Saudi Arabia.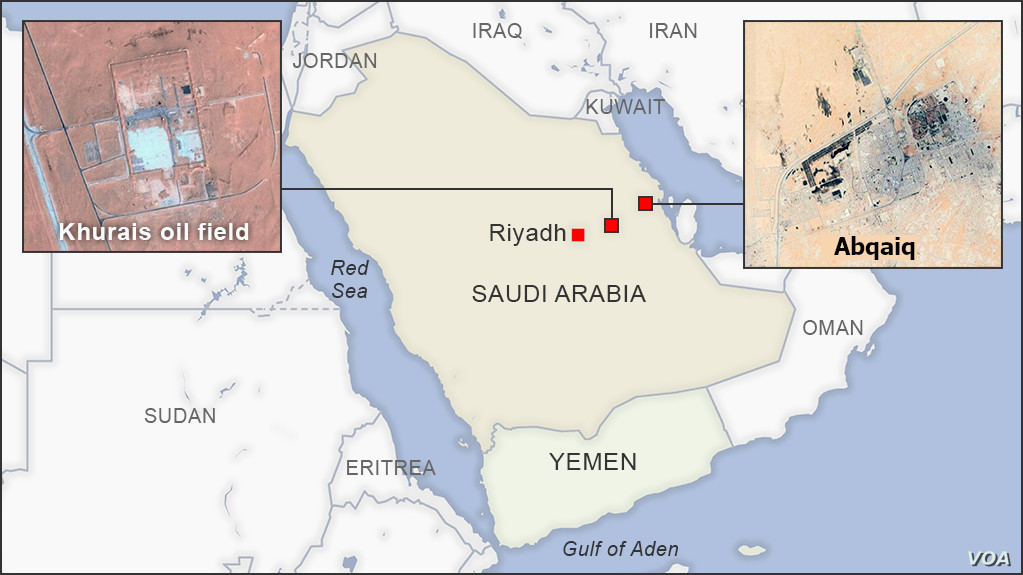 The damage is believed to have been caused by 10 or more drones or other flying weapons. Drones are aircraft that can be controlled from the ground.
The explosions caused major fires and enough damage to stop work at both locations. The damage will limit how much oil Saudi Arabia can produce for several days, if not longer. Saudi Arabia produces about 10% of the world's oil, and the attack will cut this amount by more than half.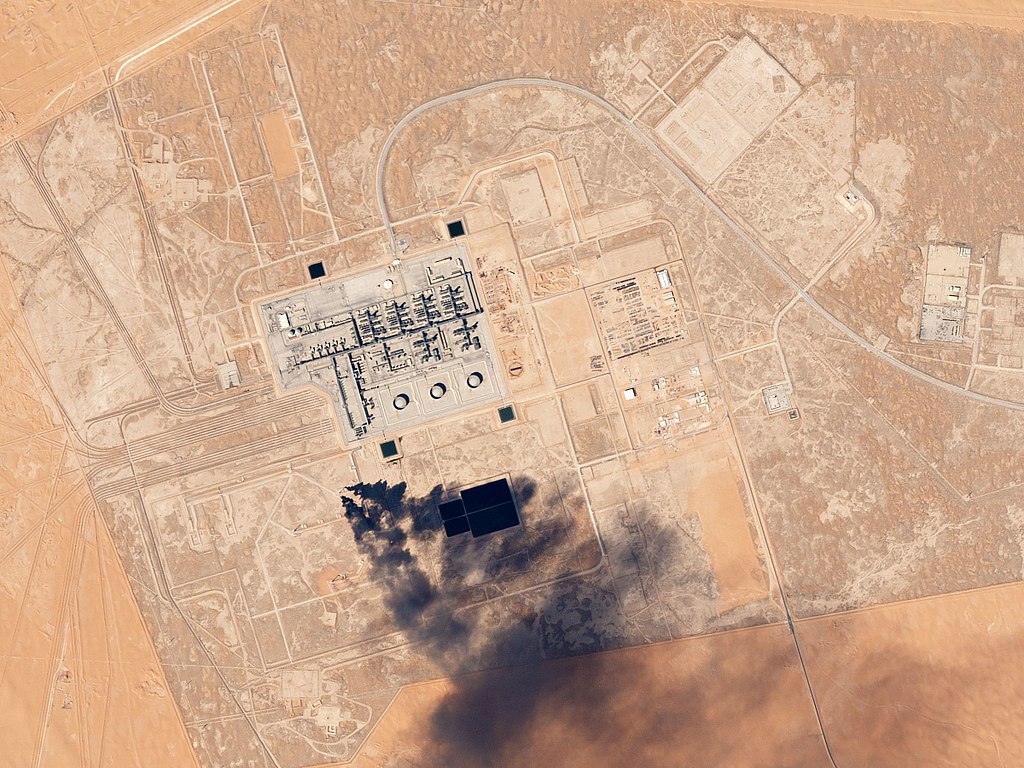 As a result, oil prices quickly went up around the world. The increase isn't something most people will notice right away, since those prices are for oil that hasn't yet been turned into something useful. But over time, transportation costs could go up, especially if the damage in Saudi Arabia takes longer to fix.
US President Donald Trump has agreed to release some of the oil that the US has stored, if it's needed to prevent a shortage.
Saudi Arabia is involved in a war in Yemen. In 2014, a group of people known as Houthis took over the Yemen government. Saudi Arabia began fighting the Houthis in support of the old government, mainly by dropping bombs.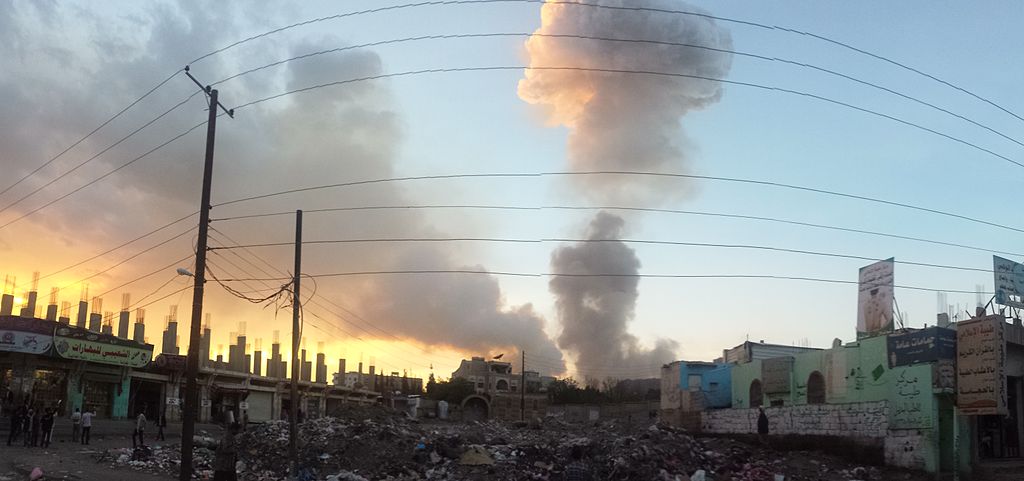 The war has been long and very violent. Both sides are responsible for killing thousands of people who aren't soldiers, including children.
The Houthis say that they attacked Saudi Arabia with drones. The Houthis don't have many advanced weapons, but they do have long-distance drones. Many experts believe Iran has been supplying and training the Houthis with new powerful weapons.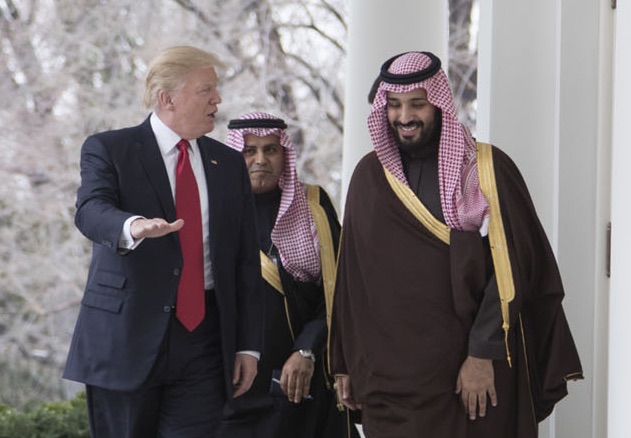 The Middle East has long been a tense area, and the relationship between Saudi Arabia and Iran has been very rocky. Saudi Arabia is seen as a country friendly to the US and many countries in Europe. Iran has long been seen as working against those countries.
The US says that it doesn't look like the attack came from Yemen. Many people believe Iran may have been behind the attack. Iran says it didn't have a part in the attack. Saudi Arabia is working to find out what really happened.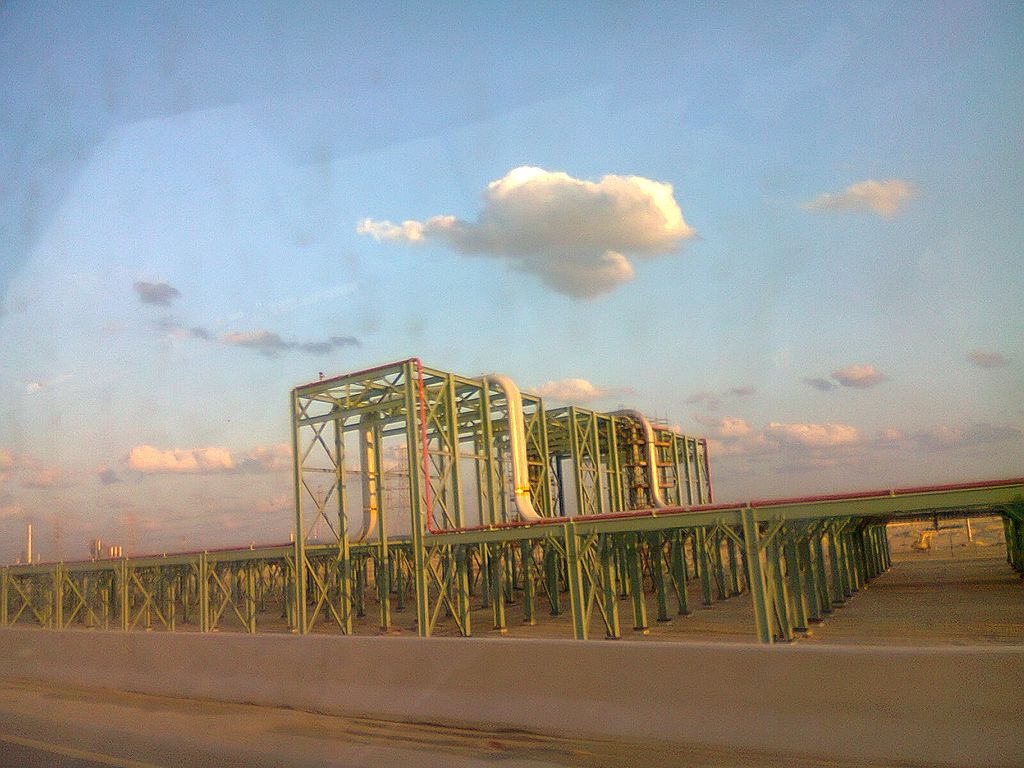 The attacks show that oil supplies from Saudi Arabia can be attacked from far away, and that raises worries that it could be done again. Many people are worried that the situation could become more violent and involve Saudi Arabia, Iran, and the US.
Tensions between Iran and the US have been raised since Mr. Trump broke off an agreement with Iran last year. Recently, though, it looked like the two countries might be close to talking. Now that seems unlikely.
😕
This map has not been loaded because of your cookie choices. To view the content, you can accept 'Non-necessary' cookies.