Chicago, Illinois —(Map)
Teachers in Chicago's public schools have been on strike since last Thursday. The teachers stopped work in an effort to improve their pay and get more support for students at school.
The Chicago Teachers Union, the group representing the teachers, says it wants better pay, especially for the lowest-paid school workers. The union has also made many demands to improve conditions for students.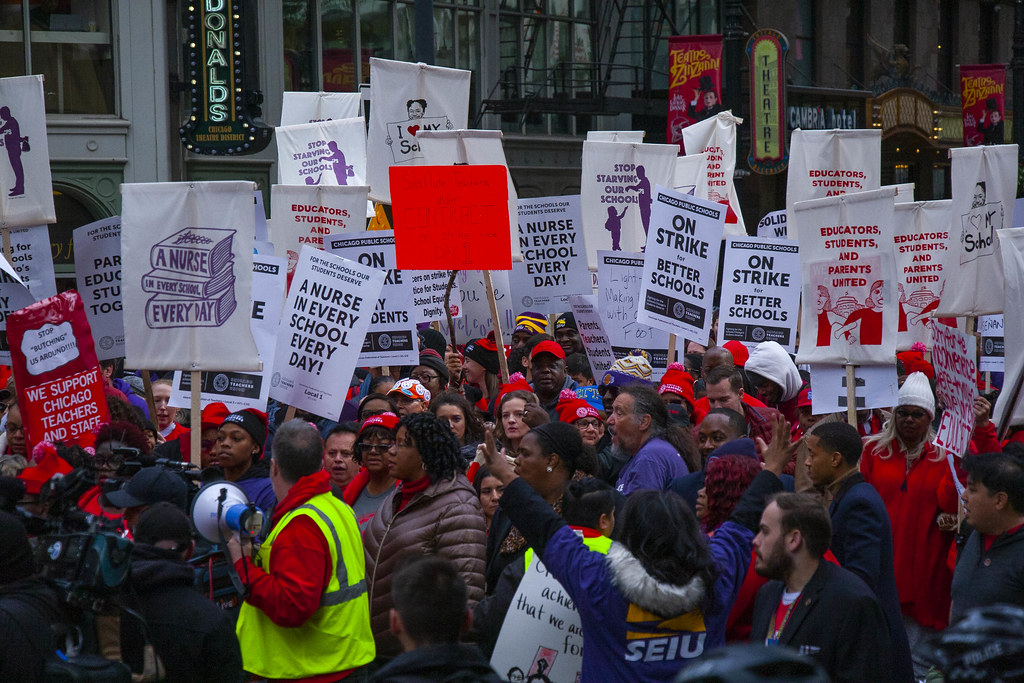 The union is asking for smaller class sizes, and more workers to help students, like librarians, nurses, counselors, and social workers. Social workers work with schools and families to help support students.
The Chicago public school system is the third largest in the United States, with around 300,000 students and over 20,000 teachers. Another union, the SEIU Local 73, is joining the strike. They represent school support workers like teacher aides, security guards, and the custodians who care for the buildings.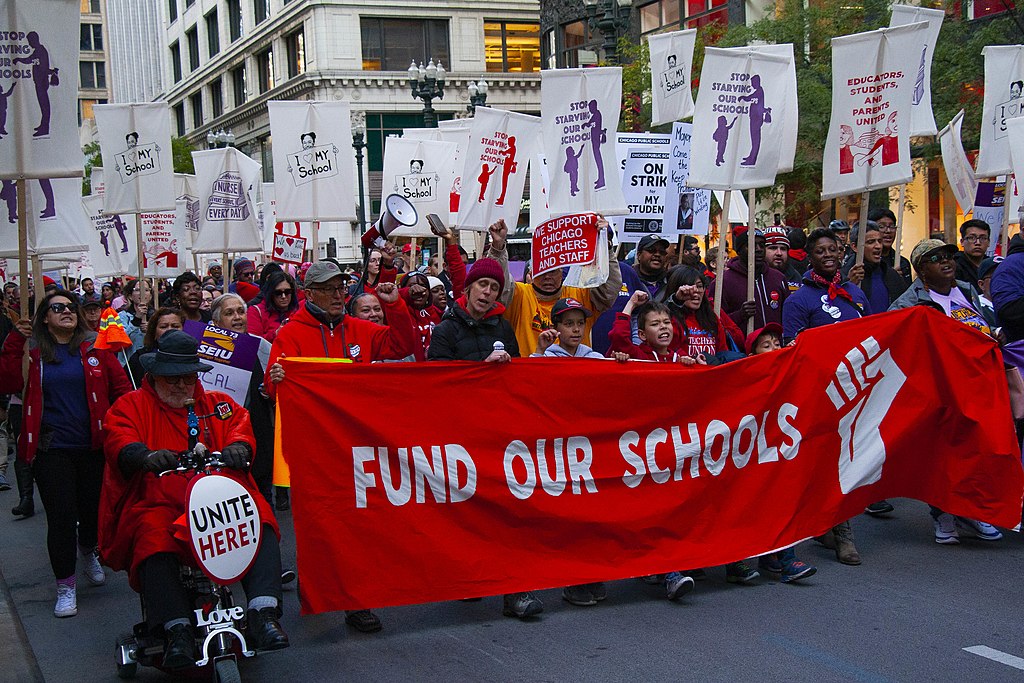 Since the teachers went on strike, the union has been talking with the city to try and reach a new deal. Both sides report that they have made progress in some areas, but still can't agree on others.
Chicago Mayor Lori Lightfoot has sent a letter to the union, asking them to end the strike while talks continue.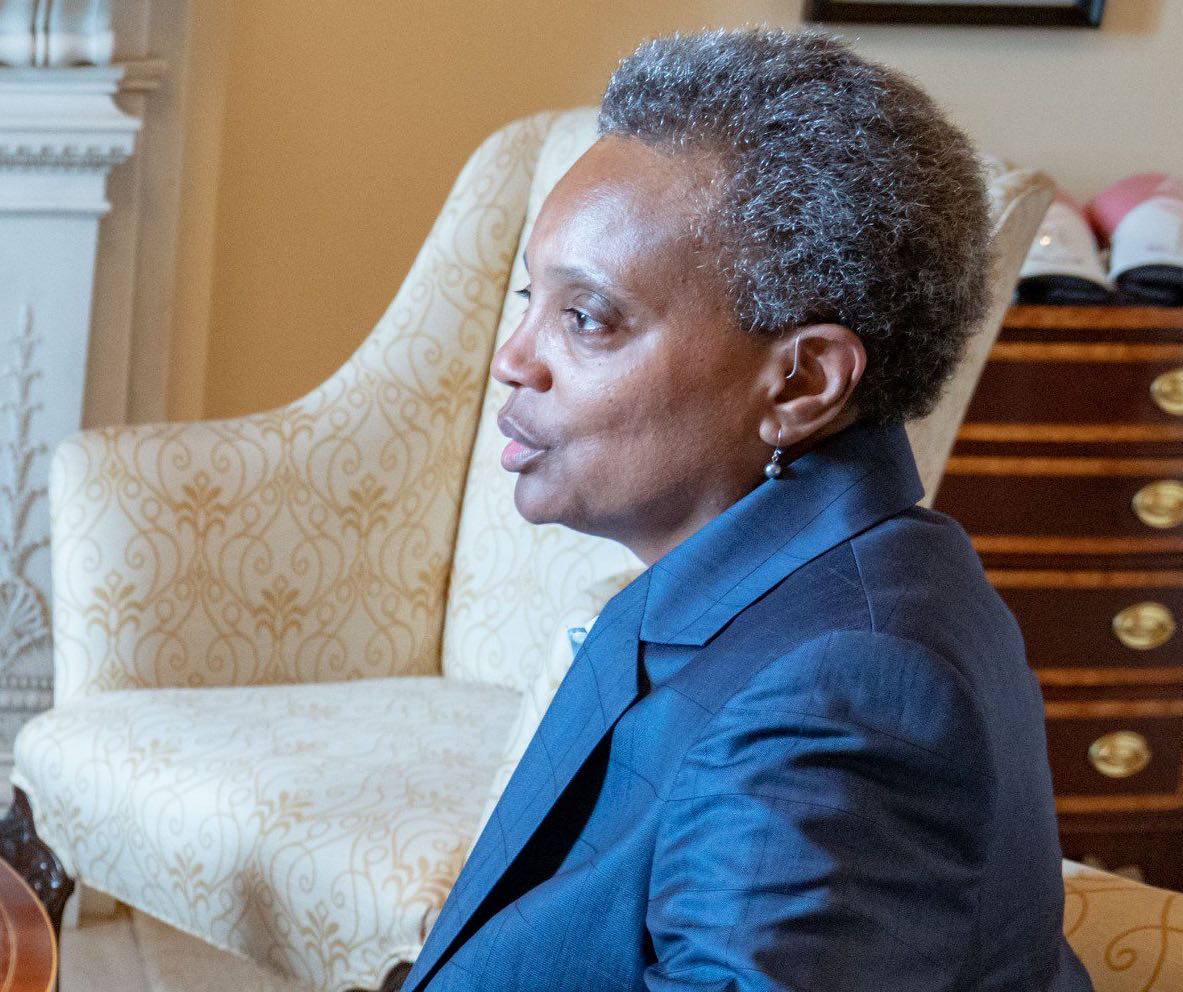 But Ms. Lightfoot wasn't very encouraging. "Beyond what we put on the table [what we offered], there is no more money," she said. Still, when Ms. Lightfoot ran for mayor earlier this year, she told voters she wanted more nurses, librarians, and social workers in all city schools.
The teachers say they want her to put that in writing. The union says it is looking for a fair deal, not simply a quick deal.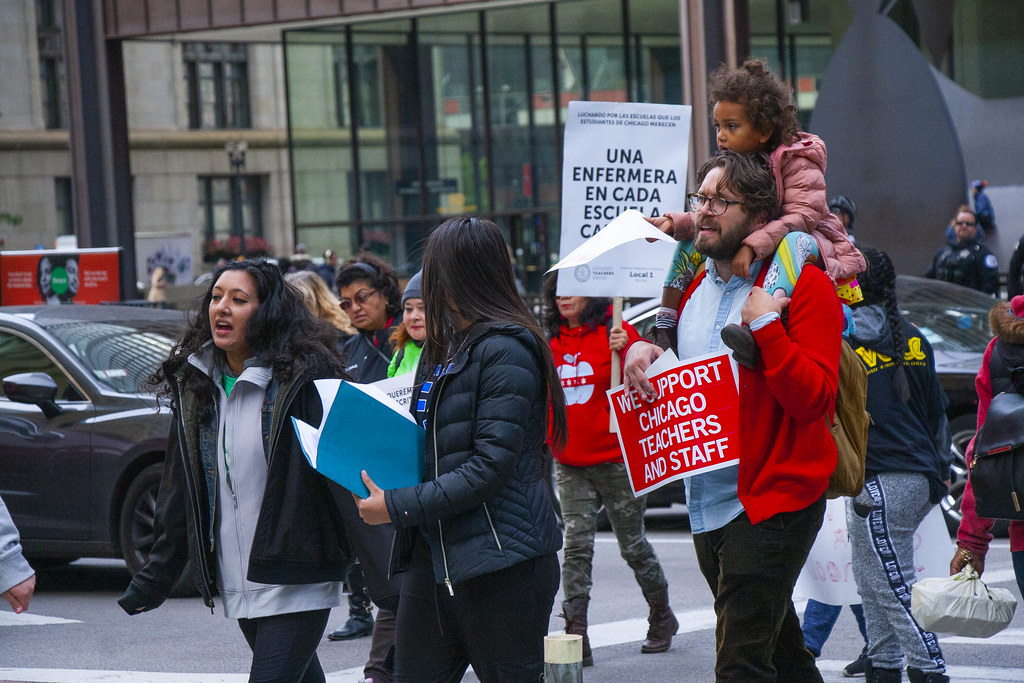 The teachers' strike can be especially hard on parents, who must figure out a way for someone to watch their children during the day. But the strike is well-supported in Chicago, where 49% of the people are in favor of the strike, and only 38% say they are against it.
Tuesday is the fourth school day that Chicago schools have not held classes. School buildings are open for students who need a safe place to stay during the day.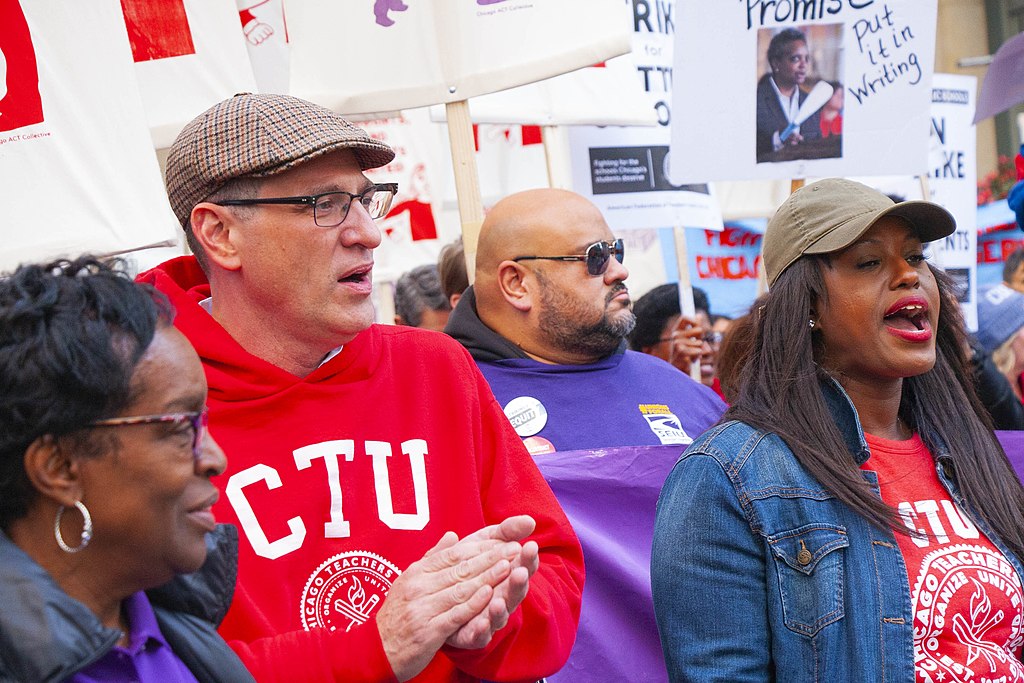 Though the teachers first shared their demands with the city in January, serious talks only began once Ms. Lightfoot became mayor in May. The decision to strike came last week as a result of poor progress on the talks.
In recent years, teachers in several different states have held successful strikes. The last time Chicago teachers went on strike was 2012.
😕
This map has not been loaded because of your cookie choices. To view the content, you can accept 'Non-necessary' cookies.