California Struggles to Control Wildfires in Strong Winds
California is struggling to contain several serious wildfires in conditions that experts described as "historic and extreme". What makes the situation especially tricky is the dry, hot, windy weather that is moving through the area and is expected to last through Monday. With winds as fast as 75 miles per hour (120 kilometers per hour), the fires can grow and spread quickly.
The Kincade Fire, which started Wednesday night, is currently the largest fire. It has spread through nearly 40 square miles (104 square kilometers) in Sonoma county, an area famous for making wine. Around 50 buildings have been destroyed so far. Over 50,000 people have been told to leave their homes.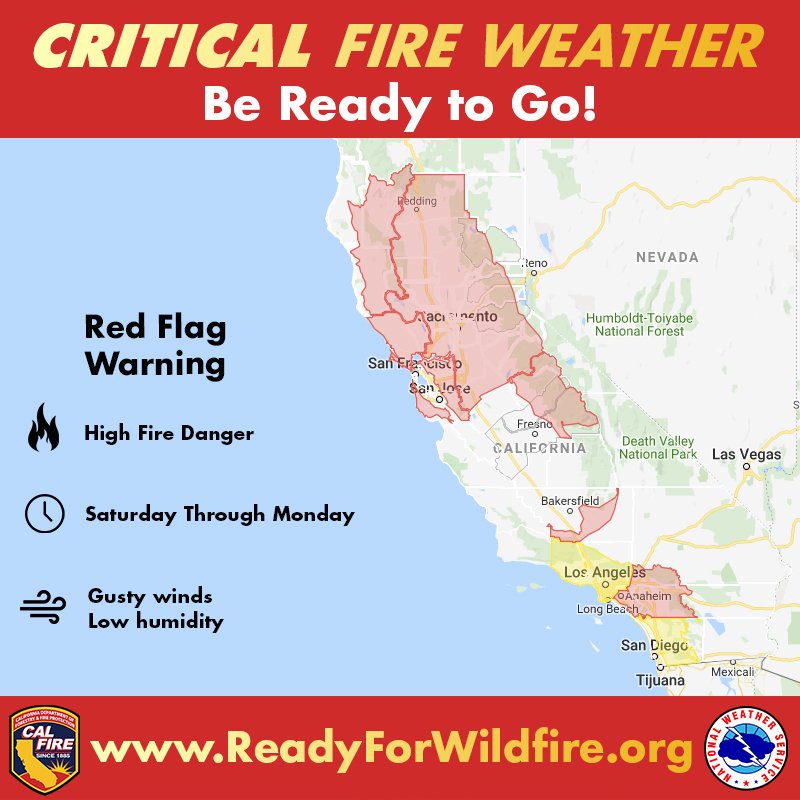 PG&E, one of the companies that supplies electricity in California has again cut off electricity to avoid accidentally setting other fires. The electricity cuts could affect as many as 2.7 million people. Many people are very upset with PG&E – partly because of the power cuts and partly because PG&E says one of its power lines may have caused the Kincade Fire.
California's governor, Gavin Newsom, has declared an emergency in Sonoma and Los Angeles counties. He said, "The next 72 hours are going to be challenging."

Israel: Netanyahu Can't Form Government; Gantz Will Try
Five weeks after its second election this year, Israel still finds itself without a prime minister. In the last two elections, no party has won more than half of the 120 seats in Israel's Parliament, known as "Knesset".
Though the leader of the Blue and White party , Benny Gantz, did slightly better in the last election, current Prime Minister Benjamin Netanyahu and his Likud party were given the first chance to form a government.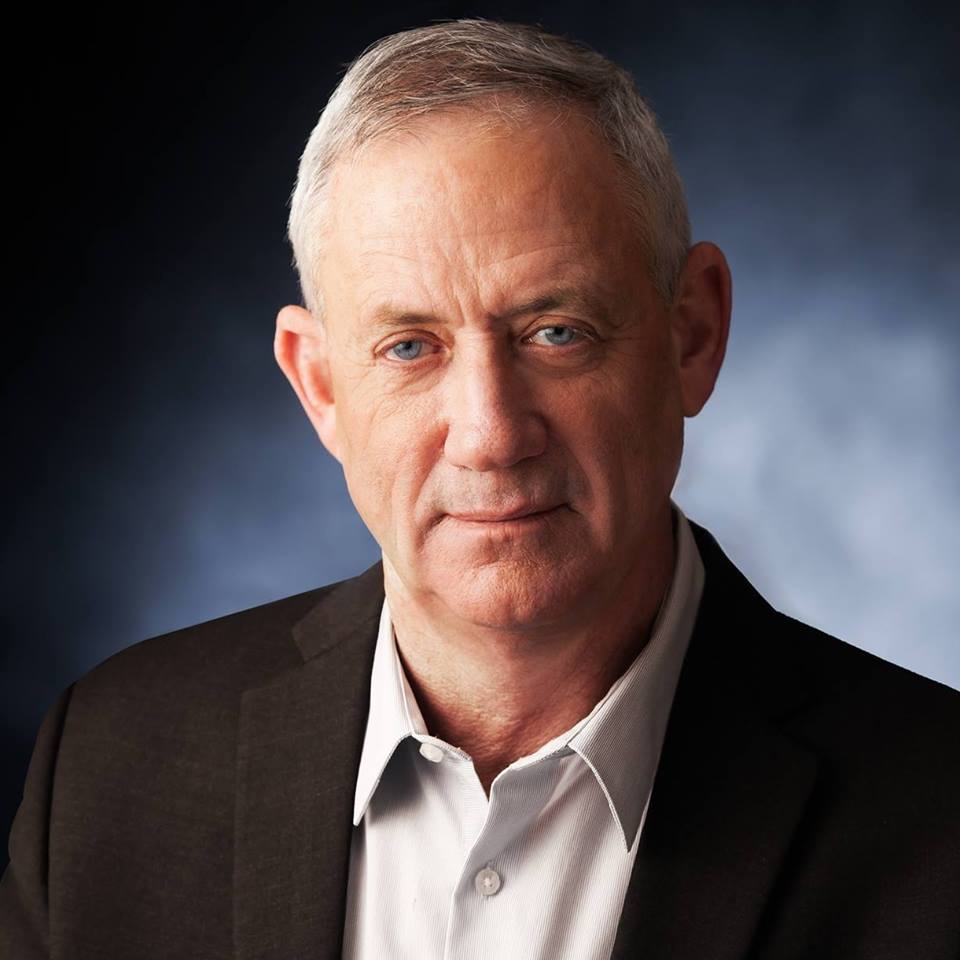 Mr. Netanyahu worked hard to get Mr. Gantz to join him in forming a "unity" government, but Mr. Gantz refused to take part in a government with Mr. Netanyahu as the prime minister. And without Mr. Gantz's party, Mr. Netanyahu did not have enough seats to form a government.
Now it is Mr. Gantz's turn. He will have 28 days to try to form a government. If Mr. Gantz is unable to form a government, it's possible that Israel could be forced to hold its third election this year.

Moving a Stone Lighthouse on Wheels
When the Rubjerg Knude lighthouse was built 120 years ago, it stood 218 yards (200 meters) back from the sea on the island of Jutland in Denmark. Since that time, however, the sea has eroded (worn away) the sandy coast.
The bottom of the stone lighthouse, like the buildings next to it, was almost covered in sand. Worse, until a few days ago, the lighthouse was very near the edge of a cliff. Experts believed it would fall into the sea in just a few years.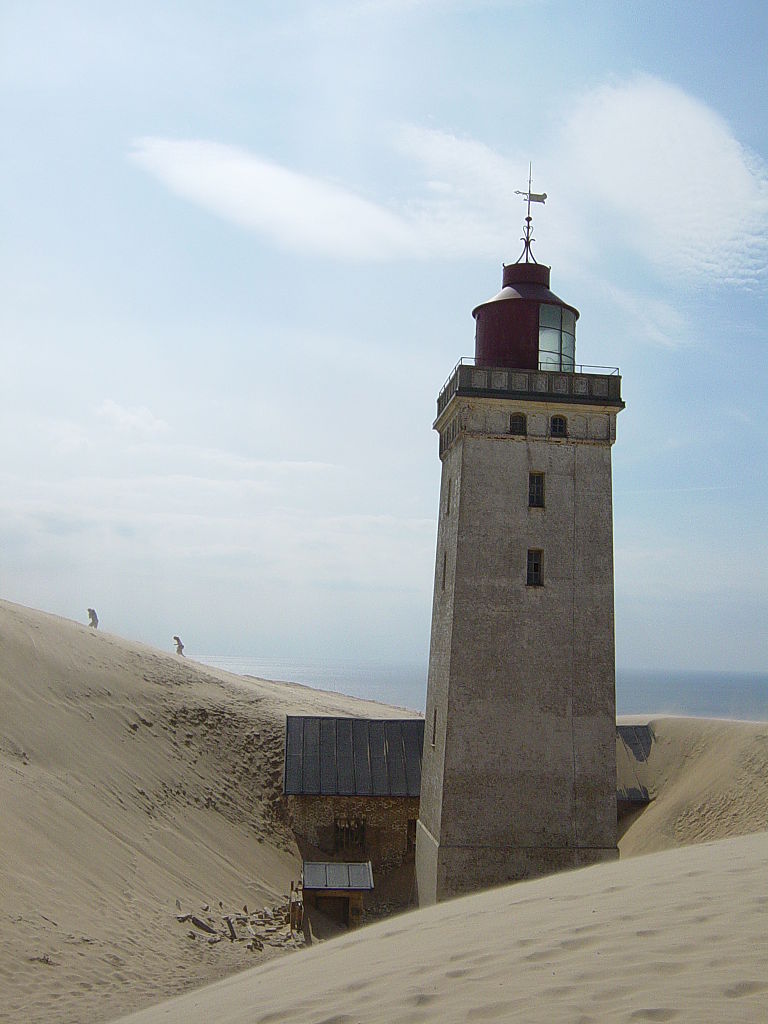 That's why the government lifted the whole lighthouse up – all 1,587,000 pounds (720,000 kilograms) of it – put it on wheels, and rolled it 230 feet (70 meters) away from the sea. The move took 10 weeks to plan, but just one day to carry out. The area around the lighthouse will be filled with cement to prevent erosion in the future.
Though the lighthouse was closed in 1968, it's still popular with tourists. It gets about 250,000 visitors a year.