Washington, DC, USA —(Map)
Last week, the US House of Representatives began a public investigation into actions by US President Donald Trump. The investigation will decide if Mr. Trump should be accused of crimes that could result in him being removed as president.
Branches of Government
The US constitution (the rules of the country) guides the way its government works. It divides the government into three parts, each with the power to keep the other parts under control.

One of the jobs of Congress is to make sure the president follows the law. Through impeachment, Congress can investigate (look into) whether the president broke any laws, and, if necessary, remove the president.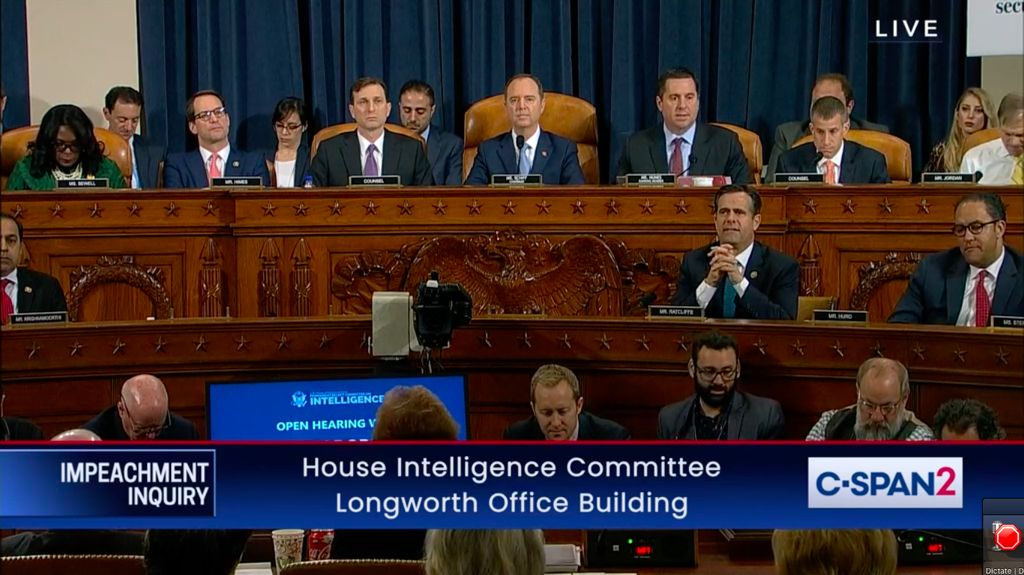 The House has been looking into Mr. Trump's actions since September. Members of Congress want to learn whether Mr. Trump used his power as president to force Ukraine to help him find damaging information on Joe Biden. Mr. Biden is a Democratic politician who hopes to replace Mr. Trump as president.
The investigation was started after Congress learned about a phone call between Mr. Trump and Ukraine President Volodymyr Zelensky. People who knew about the call suggested that Mr. Trump held back $391 million in military aid (money meant to help Ukraine's army) to force Ukraine to investigate Mr. Biden and his son, Hunter.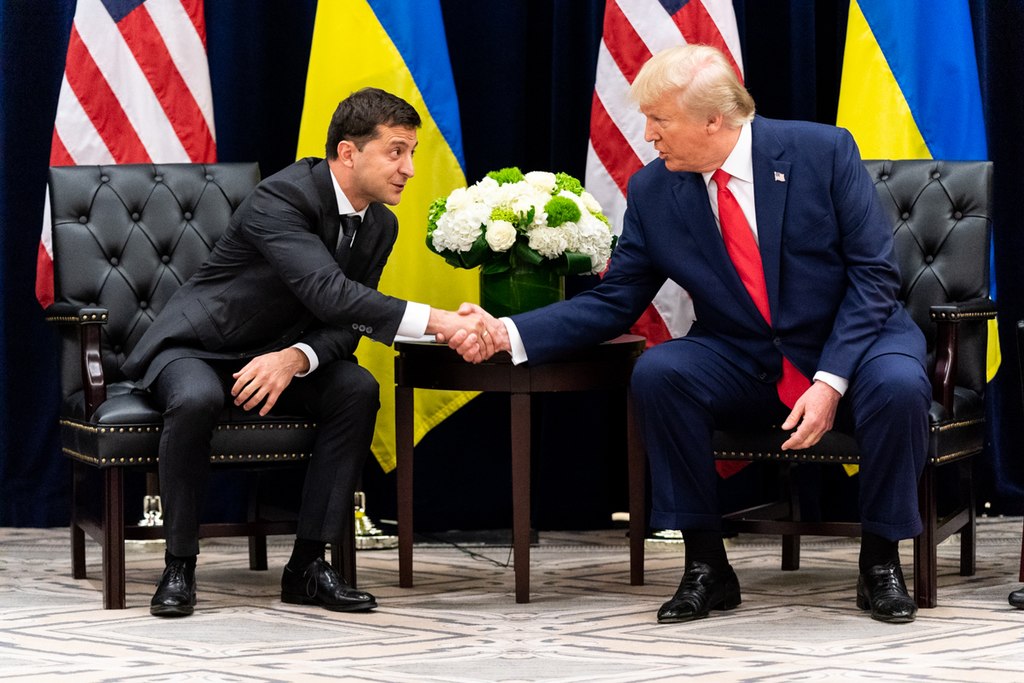 It's highly unusual for an American president to ask a foreign country to help find damaging information about an American politician. If the president tried to exchange something for that help, it would be against the law.
Last week, the House heard from several people who have worked for the US for many years as diplomats. A diplomat is someone sent to represent the government of their own country while they live in a foreign country.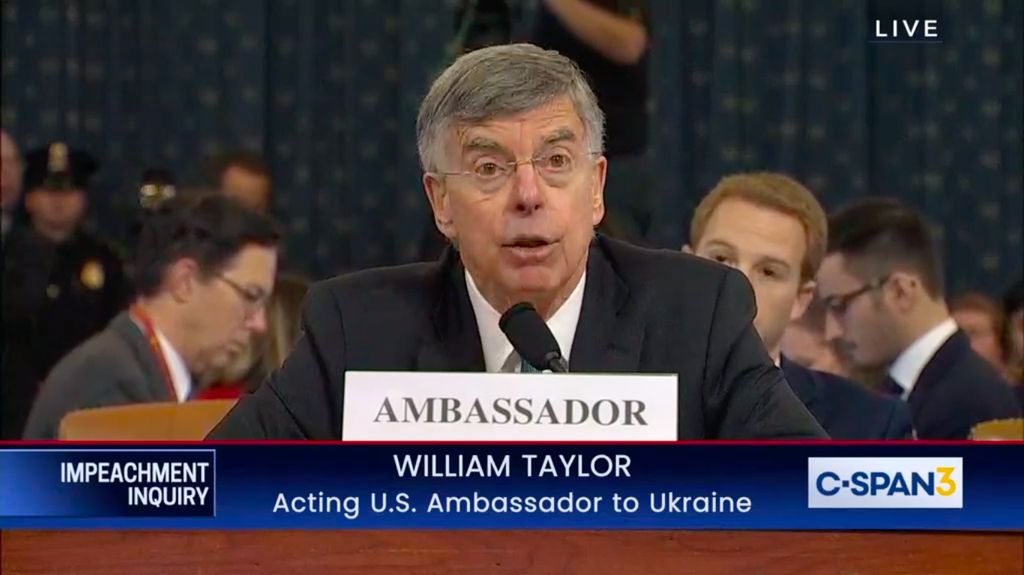 On Wednesday, William Taylor, Jr., who is now the acting ambassador (top diplomat) to Ukraine, spoke. He said he had been told that the military aid to the Ukraine depended on Mr. Zelensky announcing an investigation into Mr. Biden. Mr. Taylor also shared unexpected news about a phone call that seemed to link the decision to hold back aid directly to Mr. Trump.
On Friday, Marie Yovanovitch, who has been working as a diplomat for over 30 years, spoke at the hearings. Ms. Yovanovitch said Mr. Trump and his lawyer, Rudy Giuliani spread false stories about her to force her out as ambassador to Ukraine.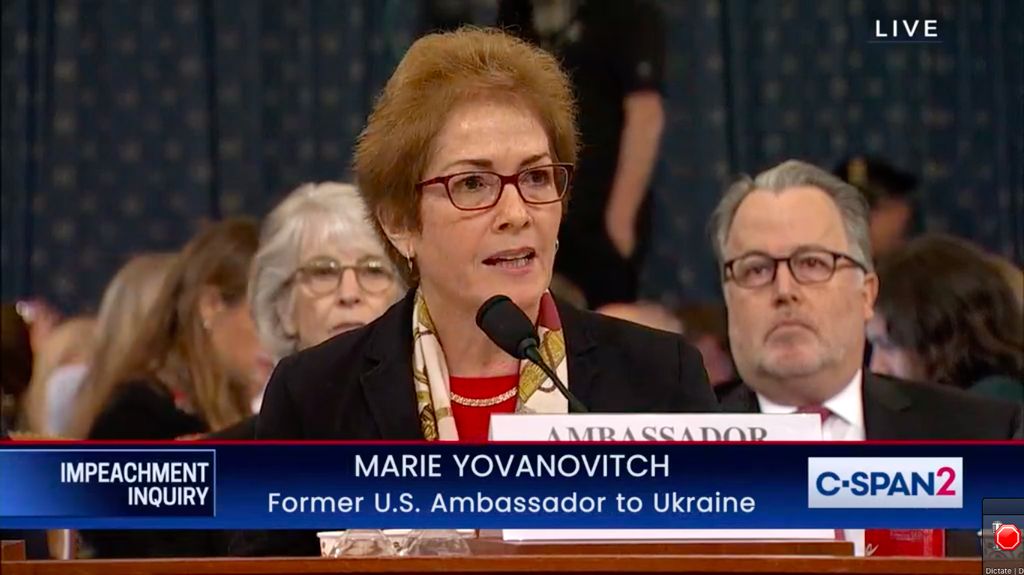 Many people were shocked when Mr. Trump attacked Ms. Yovanovitch on the social media site Twitter while Ms. Yovanovitch was speaking with Congress. Some people believe Mr. Trump was trying to stop Ms. Yovanovitch and others like her from saying things that could hurt him.
The investigation, which is being led by the Democrats, will continue this week. For many Democrats, the point of the public investigations is to give the US people a chance to hear what actually happened. Democrats think the hearings will make voters support impeachment.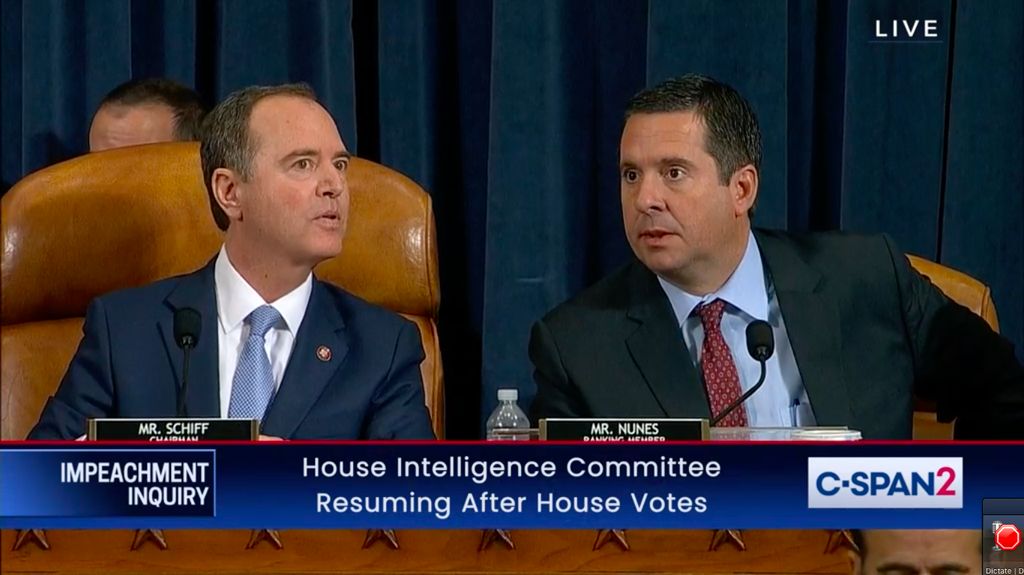 So far, Republicans are fighting the investigation as an unfair show being put on by Democrats. At first, Republicans suggested there wasn't any proof that Mr. Trump tried to make a deal with Ukraine. Now their main message is that Mr. Trump didn't do anything wrong by trying to get Ukraine to investigate Mr. Biden.
One important person talking to Congress this week is Gordon Sondland, who was chosen by Mr. Trump to be ambassador to the European Union. Mr. Sondland is at the center of much of the story about the pressure Mr. Trump put on Ukraine.
😕
This map has not been loaded because of your cookie choices. To view the content, you can accept 'Non-necessary' cookies.