China Responds Strongly to Comments by Soccer Player
China has reacted harshly to strong comments from Arsenal soccer (football) player Mesut Özil about the way China is treating Muslims in Xinjiang.
China has been criticized by governments around the world for its treatment of Muslims (people whose religion is Islam). Around 1 million Muslims are believed to have been forced into camps in Xinjiang.
Mr. Özil made a post on social media calling these Muslims "warriors" and clearly describing some of the ways China has been mistreating them.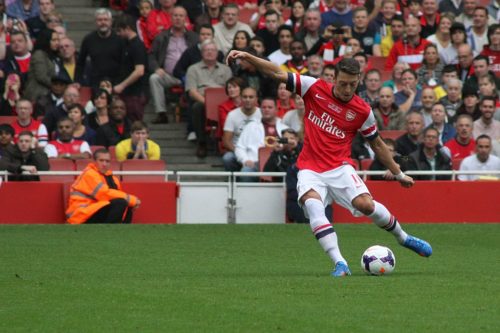 The reaction from China was swift and extreme, just like it was earlier this fall after a comment about Hong Kong caused trouble for the NBA.
An Arsenal game that was supposed to be shown on Chinese TV was cancelled. Mr. Özil was removed from the Chinese version of a popular soccer video game. Websites where Chinese people talked about Mr. Özil were shut down, and some Chinese soccer fans burned their shirts with Mr. Özil's number.
China said Mr. Özil had been fooled by "fake news".
The Arsenal football club says it isn't political. But, it hasn't stopped other players from making political comments. Like the NBA, Arsenal will have a hard time figuring out how to keep China happy while letting its players speak freely.
Song Hits #1 25 Years After It Was First Made
In 1994, pop star Mariah Carey recorded her holiday song "All I Want for Christmas is You." Now, 25 years later, the song has reached Number 1 on the pop charts. Every week, Billboard Magazine collects information about which songs have sold the most in the US. These lists of hit songs are called "the charts".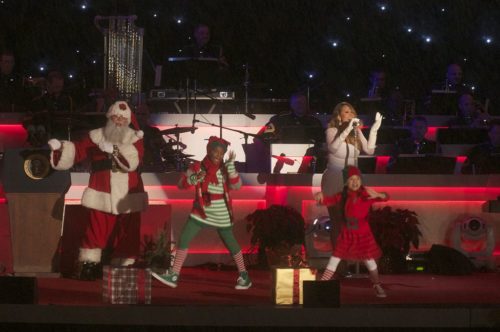 Though Ms. Carey had to wait 25 years for the song to become Number 1, the hit brings her total of Number 1 songs to 19. That's a record for a singer and only one less than the Beatles, the group with the most Number 1s ever.
The song didn't get to Number 1 by accident. Every year, Ms. Carey and her record company make a big effort to push the song. This year, Ms. Carey recorded a new version of the song, as well as making a new video to promote it. Another thing that helped lift the song's ranking is the fact that the charts now also include streaming (listening to songs online).
United States is No Longer Trading with Wakanda
Recently, people were a little confused by a website run by the USDA (the US government group responsible for farm products). That's because the website listed "Wakanda" as one of the countries that the US does business with.
If the name "Wakanda" sounds familiar to you, you may be remembering it from the movie "Black Panther". That's right, the USDA listed a made-up country on its website. The site reported that Wakanda produced several kinds of farm animals, as well as potatoes and chestnuts.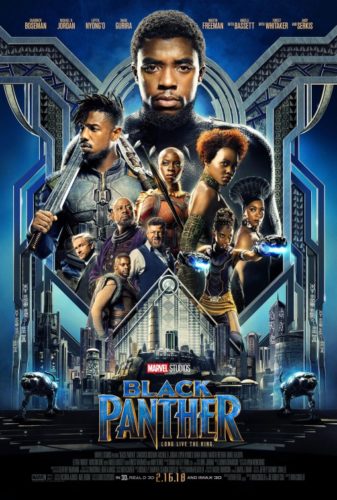 The USDA explained that the Wakanda details were part of a set of made-up information that was used when they were testing the website. But the group forgot to remove the fake information about Wakanda once the testing was finished. The website has now been fixed.