Wuhan, China —(Map)
The new coronavirus disease continues to grow and spread, but China's efforts to contain it seem to have helped. As China struggles to control the disease, the number of cases in other countries is slowly rising, too.
COVID-19 is the name given to a new coronavirus disease that began in Wuhan, China in December. There have now been 76,722 cases, and 2,247 deaths. Though the virus has spread to more than 25 countries, over 99% of the cases are in China.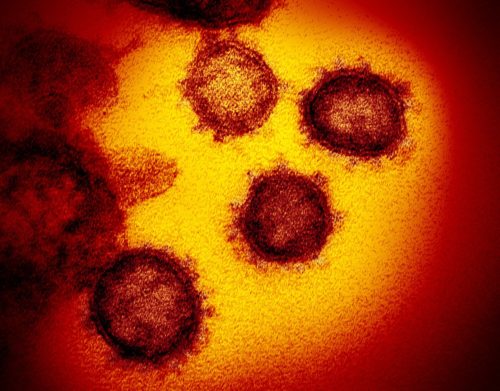 Coronaviruses
Coronaviruses are viruses that have a spiky ring around them like a crown when viewed with a powerful microscope. Though there are many coronaviruses which affect animals, before COVID-19, only six coronaviruses were known to affect humans. Four of these cause common colds. The other two cause more serious lung illnesses, and can be deadly.
There are some signs that the growth of COVID-19 may be slowing. This week, the number of new cases in China dropped for several days in a row.
The virus seems to be much more serious for patients who are older or already sick. Children seem to be less affected than others. Though more than 75,000 cases have been reported, only about 100 of those cases were children.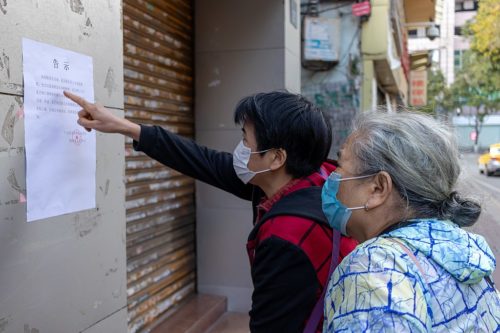 For about 80% of the people who get the disease, the effects are mild – like a common cold. Nearly 20,000 people have gotten the disease and recovered.
But because the disease spreads so easily, it's still having a huge effect in China and a growing effect in the rest of the world.
Health experts at the World Health Organization say the extreme steps that China has taken to limit the spread of the disease have worked very well.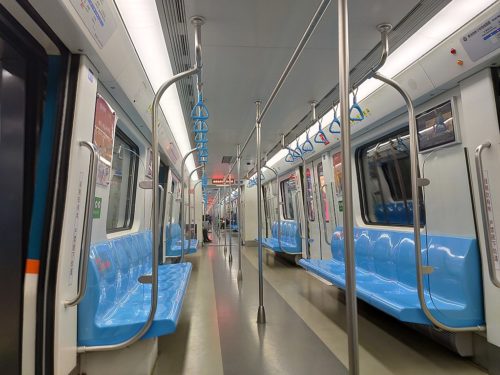 China's government has closed off huge areas of the country, and limited travel for many people. The New York Times says that at least 760 million people in China are under some kind of lockdown and have limits placed on their movements.
China is turning to high-tech solutions to try to control the disease. It has used drones to tell people in the street to go home. It's using apps and special codes to control which people are allowed to move. The government is even cleaning paper money before reusing it.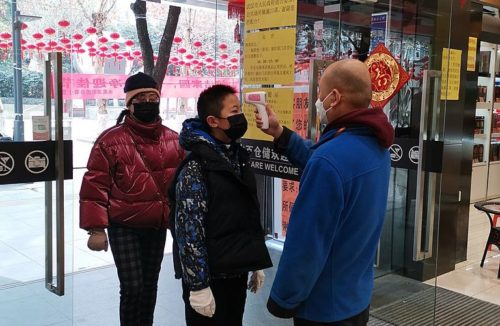 Health workers are now going from home to home in Wuhan to try to find every single person who's gotten the disease.
China's 300 million children have been forced to stay at home for weeks. Schools and daycares across the country have been closed since January 27. In most areas, fears over COVID-19 mean children aren't allowed to go out to play.
Cruise Ship Passengers Allowed to Leave
After two weeks, thousands of passengers and workers who were held on the cruise ship Diamond Princess, have been allowed to leave the ship. The ship was quarantined near Yokohama, Japan after a passenger was found to have the disease.
Many experts have criticized the decision to hold the passengers on the ship. Because of the crowded conditions on the ship, the disease may have spread more rapidly than it would have if the passengers had been allowed to leave.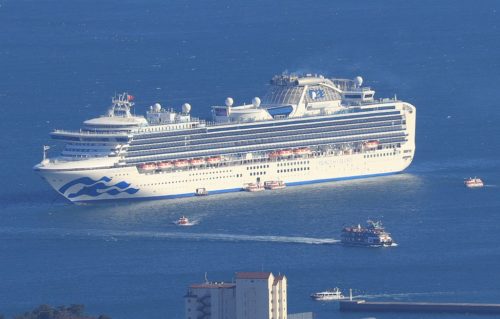 Over 620 people on the Diamond Princess are known to have caught the virus, making it the largest group of patients outside of China. Most people from the ship have now gone back to their home countries, where most are being held in quarantine again.
---
Did You Know…?
COVID-19 is a serious disease that health experts are still struggling to understand. But for most people outside of China, other diseases, like the flu, are still more likely and more dangerous.
The same guidelines can help protect you, and keep diseases like COVID-19 and the flu from spreading:
• Get a flu shot if you haven't gotten one yet.
• Stay home if you're sick.
• Cough into your elbow.
• Wash your hands well, and do it often.
😕
This map has not been loaded because of your cookie choices. To view the content, you can accept 'Non-necessary' cookies.