Coronavirus Gets New Name as China Tests in a New Way
The disease caused by the new coronavirus, which began in Wuhan, China in December, has been given the name COVID-19. "COVI" stands for "coronavirus", "D" is for "disease", and the "19" represents the year the virus appeared.
The name was carefully chosen by the WHO (World Health Organization) to describe the virus, without blaming any place or group of people.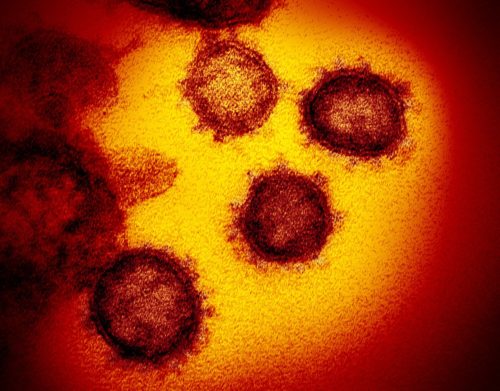 Coronaviruses
Coronaviruses are viruses that have a spiky ring around them like a crown when viewed with a powerful microscope. Though there are many coronaviruses which affect animals, before COVID-19, only six coronaviruses were known to affect humans. Four of these cause common colds. The other two cause more serious lung illnesses, and can be deadly.
The impact of COVID-19 has continued to grow. There have now been 67,079 cases, and 1,525 deaths. The virus has spread to over 25 countries, but almost all of the cases are in China. At least 8,156 people have gotten the disease and recovered.
Though the number of cases has increased greatly this week, that's partly because China changed the way it counts cases. In the past, China counted cases by actually testing people for the virus. But testing took time and China was running low on the materials needed for testing.
So instead, China began looking at the lungs of patients using CT scanners. CT scanners combine X-ray pictures taken from different angles to allow doctors to see inside of someone without surgery.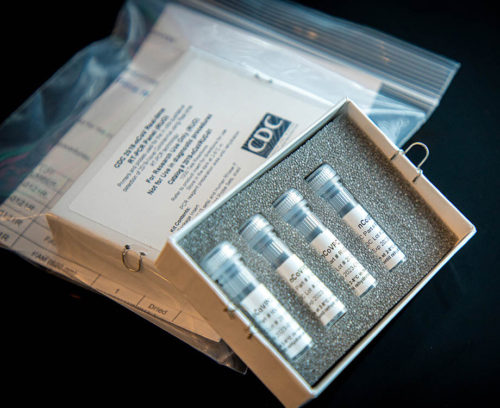 CT scans can quickly give doctors an idea of which patients might have COVID-19, but the test isn't certain. That's why the WHO continues to count cases based on actual test results. Scientists are working hard to find a better, faster way to test for the virus.
NASA Fixes Spacecraft from Billions of Miles Away
To study the outer planets of our Solar System, NASA launched the Voyager 2 in 1977. For the next 12 years, Voyager 2 sent back new information and pictures, leading to many discoveries about the outer planets.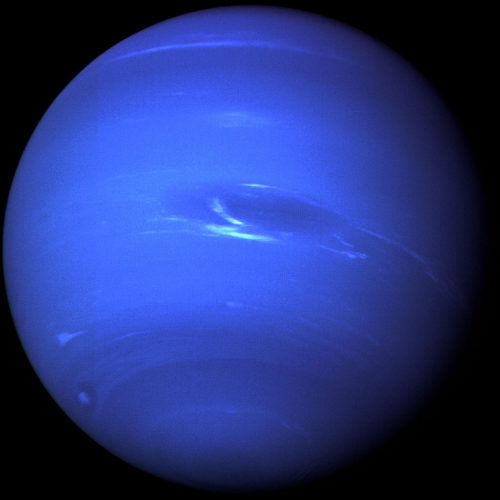 Since then, Voyager 2 has kept sending back information as it heads even farther away from the sun. In 2018, it left the Solar System. Voyager 2 and its partner, Voyager 1, are the farthest human-made objects in space. Incredibly, NASA is still in touch with the spacecraft.
On January 28, Voyager 2 suddenly shut down. NASA believes the spacecraft was using too much power, which caused an automatic shutdown.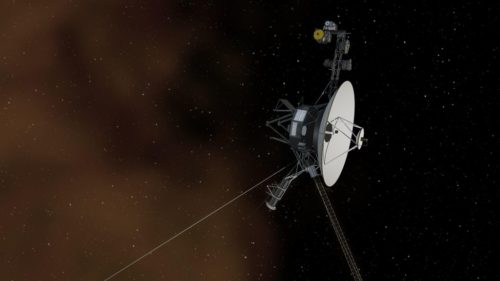 By February 5, NASA's scientists solved the problem, even though Voyager 2 is 11.5 billion miles (18.5 billion kilometers) away. But fixing the problem was a challenge, because of the distance. It takes 17 hours to send a signal to Voyager 2 from Earth, and another 17 hours for the answer to return.
UK Wants 101-Year-Old Man's Parents To Confirm His Identity
Giovanni Palmiero is a 101-year-old Italian man who's lived in the United Kingdom (UK) since 1966. He recently filled out an application with the UK's Home Office to stay in the country now that the UK has left the European Union.
In response to his application, the Home Office told Mr. Palmiero that his parents would need to confirm who he was.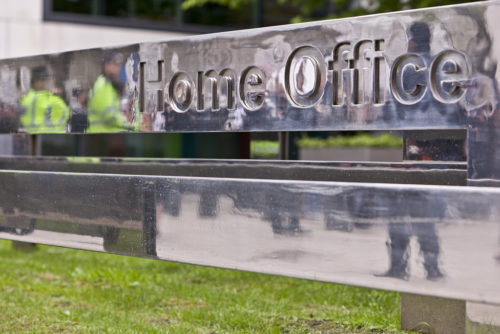 It seems that a computer mistake caused Mr. Palmiero's birth year to be read as 2019 instead of 1919, meaning the computer thought he was 1 year old.
It took a while for the confusion to be sorted out. The Home Office now understands Mr. Palmiero is 101 years old and won't be coming back with his parents.