On Tuesday, Joe Biden had another big victory in the race to become the Democratic candidate for president. Six more states held primary elections yesterday, and Mr. Biden won four of the largest states.
Mr. Biden, who was vice-president under President Barack Obama, won in Missouri, Mississippi, Michigan, and Idaho. Vermont Senator Bernie Sanders took North Dakota. The election in Washington state is still too close to name a winner.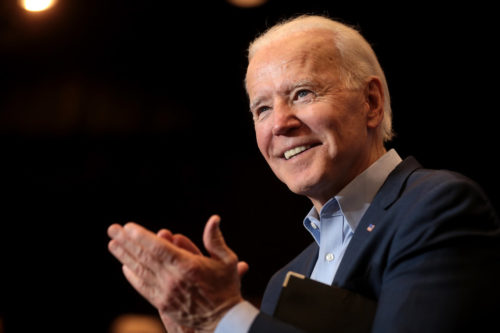 Across the United States (US), Democrats are holding a series of "primary" elections. Primary elections won't decide who will become president, only which candidate will become the Democratic "nominee". The Democratic nominee is the person who will face President Donald Trump in November's election.
Less than two weeks ago, Mr. Sanders held a lead that seemed difficult to beat and Mr. Biden's campaign looked almost certain to fail.
But Mr. Biden got a big boost when he won in South Carolina and several other candidates dropped out of the race. On March 3, which is known as "Super Tuesday" since so many states hold elections, Mr. Biden completely turned things around, and came out the strong winner.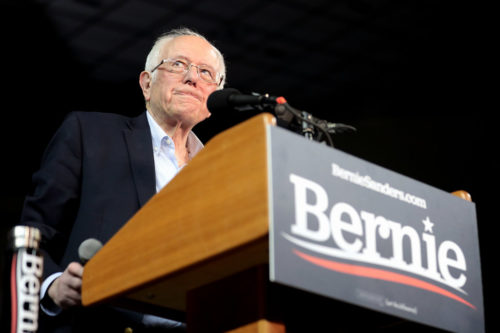 Voters in the primary elections don't actually elect candidates. Instead, they earn a certain number of "delegates" – people who agree to support the candidates.
The candidates are racing to get to 1,991 delegates – the number needed to become the Democratic candidate who will face Mr. Trump in November.
After yesterday's wins, Mr. Biden has 864 delegates to 684 for Mr. Sanders.
Candidate
Delegates
Joe Biden
864
Bernie Sanders
684
Elizabeth Warren
(No longer running)
69
Michael Bloomberg
(No longer running)
61
Pete Buttigieg
(No longer running)
26
Amy Klobuchar
(No longer running)
7
Tulsi Gabbard
2
---
Did You Know…?
Republicans are also holding primary elections, but Mr. Trump seems so likely to win that these results haven't gotten much attention.
To become the Republican nominee, 1,276 delegates are needed. Mr. Trump already has 1,104. Only one other candidate has any delegates at all. William Weld, who used to be the governor of Massachusetts, has one delegate.