In the last two days, ex-mayor Pete Buttigieg and Senator Amy Klobuchar of Minnesota have dropped out of the race to become the Democratic candidate for president. The news is expected to be a big help to Joe Biden.
Across the United States (US), Democrats are holding a series of "primary" elections. Primary elections won't decide who will become president, only which candidate will become the Democratic "nominee". The Democratic nominee is the person who will face President Donald Trump in November's election.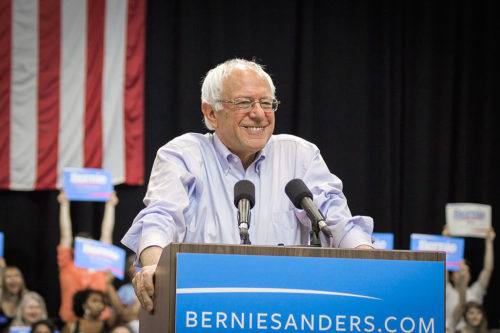 Currently, Senator Bernie Sanders is the leading candidate in the race. But on Saturday, Joe Biden, who was vice-president under President Barack Obama, got a big boost when he won in South Carolina.
South Carolina's results were bad news for Mr. Buttigieg and Ms. Klobuchar. Both candidates hoped to be the main candidate to challenge Mr. Sanders, but Mr. Biden's strong win put him in that position.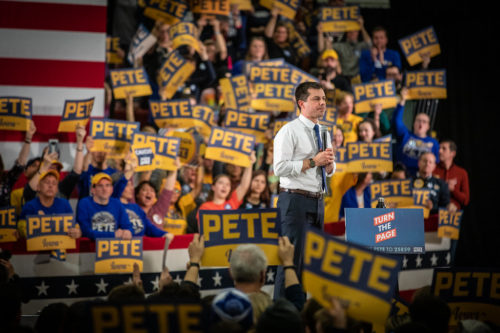 Mr. Buttigieg, who just turned 38, is the youngest of the Democratic candidates. He's also the first openly gay man to be a major candidate for president. He was often criticized for his lack of experience, but he skillfully defended himself and was able to build a strong group of supporters across the country.
Ms. Klobuchar presented herself as someone who understood ordinary people and who could defeat Mr. Trump by getting Republican votes as well as votes from Democrats. Ms. Klobuchar did well in New Hampshire, but couldn't seem to make much progress after that.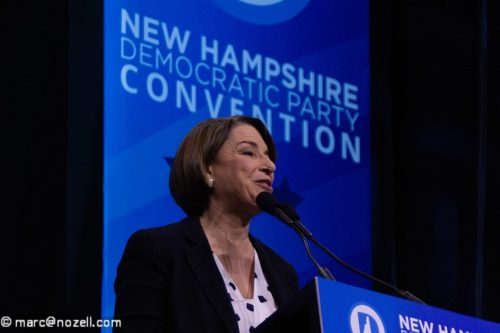 Today, March 3, is often called "Super Tuesday" because so many states (14) hold elections.
By dropping out before the voting on Super Tuesday, Mr. Buttigieg and Ms. Klobuchar are likely giving Mr. Biden another strong boost. That's because their supporters are more likely to agree with Mr. Biden's positions than those of Mr. Sanders.
Last night, Ms. Klobuchar and Mr. Buttigieg appeared with Mr. Biden at events in Dallas, Texas. Both candidates encouraged their supporters to vote for Mr. Biden.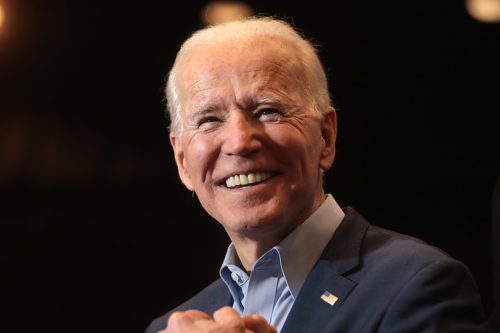 Now there are just five candidates left: Mr. Sanders, Mr. Biden, Massachusetts Senator Elizabeth Warren, billionaire Michael Bloomberg, and Representative Tulsi Gabbard of Hawaii.
The Math
More candidates may drop out of the race after today. That's because voters in the primary elections don't actually elect candidates. Instead, they earn a certain number of "delegates" – people who agree to support the candidates.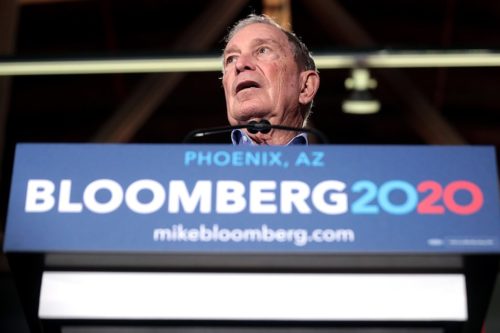 These delegates – around 4,000 in all – will make the final decision on the nominee at a big meeting this summer called the Democratic National Convention.
Today's primary elections carry a total of 1,344 delegates. At some point, candidates who are not doing well may add up their delegates and realize that there is no way for them to become the nominee. Below are the rough numbers of delegates that each candidate has earned so far.
| Candidate | Delegates |
| --- | --- |
| Bernie Sanders | 60 |
| Joe Biden | 54 |
| Pete Buttigieg | 26 |
| Elizabeth Warren | 8 |
| Amy Klobuchar | 7 |
| Tulsi Gabbard | 0 |
| Michael Bloomberg | 0 |
---
Did You Know…?
When candidates end their campaigns, usually, they don't actually quit. Instead they "suspend" their campaigns, which is kind of like putting them on pause. By suspending their campaigns instead of quitting, candidates get to keep their delegates, which can give them more power at the Democratic Convention.
Front page images: by Gage Skidmore [CC BY-SA], Buttigieg, Klobuchar via Wikimedia Commons.)