Columbia, South Carolina —(Map)
Joe Biden earned his first big victory of the election on Saturday when he won in South Carolina. The win will give Mr. Biden a better shot at challenging Bernie Sanders, the current leader in the Democratic race.
The current election is a "primary election", which means that it will only decide who will be the Democratic candidate, not who will be president. Mr. Biden, who was vice-president under President Barack Obama, was an early favorite, but he did poorly in the first three states that voted.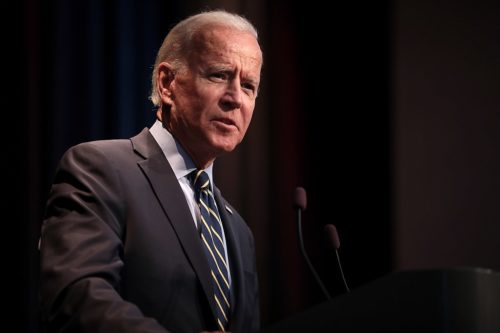 South Carolina was long thought to be a strong state for Mr. Biden. Over half of the Democratic voters in South Carolina are black. Mr. Biden has strong support among black voters, both because of his past work and because of his time in office with Mr. Obama. Mr. Biden also got the support of Representative James Clyburn, the most powerful Democrat in South Carolina.
South Carolina's results weren't good news for ex-mayor Pete Buttigieg or Senator Amy Klobuchar. Both candidates hoped to be the main candidate to challenge Mr. Sanders, but Mr. Biden's strong win puts him in that position.
Billionaire Tom Steyer finished third in South Carolina, with around 11%, but dropped out of the race. "Honestly, I can't see a path where I can win the presidency," he said.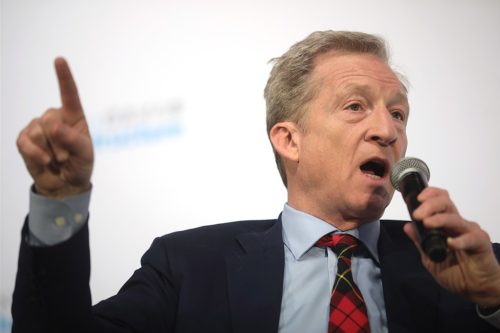 Attention now turns to the vote coming up this Tuesday, March 3. The day is often called "Super Tuesday" because so many states hold elections that day.
The states that vote on Tuesday are Alabama, Arkansas, California, Colorado, Maine, Massachusetts, Minnesota, North Carolina, Oklahoma, Tennessee, Texas, Utah, Vermont and Virginia.
South Carolina Results
Joe Biden
48.5%
Bernie Sanders
19.8%
Tom Steyer
11.3%
Pete Buttigieg
8.2%
Elizabeth Warren
7.1%
Amy Klobuchar
3.1%
Tulsi Gabbard
1.3%
😕
This map has not been loaded because of your cookie choices. To view the content, you can accept 'Non-necessary' cookies.