Manyara, Tanzania —(Map)
Saniniu Laizer, who works as a miner in Tanzania, has suddenly become a millionaire after finding and selling two large chunks of a gemstone called Tanzanite. The stones found by Mr. Laizer were the largest samples of Tanzanite ever found.
Tanzanite is a precious mineral that is famous for giving off a variety of colors. Though it is most often blue or purple, at times it can also appear red or green.
Tanzanite is still fairly new as a gemstone. It was sold for the first time in the late 1960s. The stone has the scientific name of "blue zoisite", but it was given the name "Tanzanite" to help it sell better.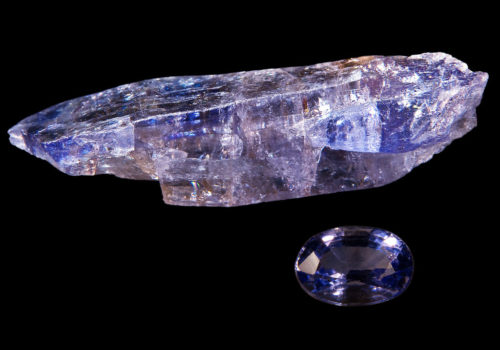 The name makes sense since Tanzanite can only be found in Tanzania. In fact, it can only be found in a small 2.5 mile (4 kilometer) stretch of land at the base of Mount Kilimanjaro.
The government of Tanzania has split this area up into four smaller areas for mining the gemstone. Two sections are used by large companies. The other two are saved for smaller miners who work on their own or in small groups.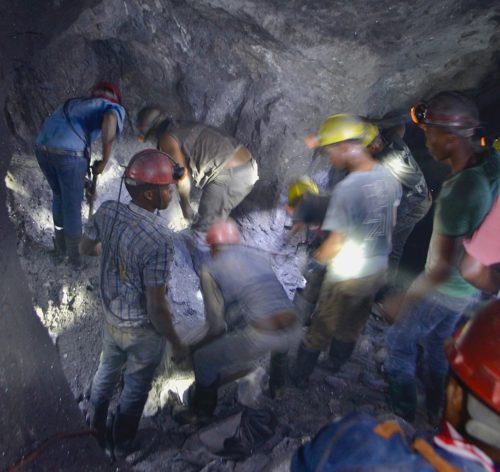 Saniniu Laizer works on his own in the mines. As he was digging last week, he turned up not one, but two large chunks of Tanzanite. One weighed 11.2 pounds (5.1 kilograms) and the other weighed 20.5 pounds (9.3 kilograms).
They are the two largest pieces of Tanzanite ever found. Before this, the record was 7.3 pounds (3.3 kilograms).
On Wednesday, Mr. Laizer sold both of his pieces of Tanzanite to the government. Together, the two stones brought him 7.74 billion Tanzanian shillings – about $3.35 million. To celebrate the sale, the government gave Mr. Laizer a huge check. "There will be a big party tomorrow," Mr. Laizer said.
Even though he's a brand new millionaire, Mr. Laizer already has plans for some of the money. "I want to build a shopping mall and a school. I want to build this school near my home. There are many poor people around here who can't afford to take their children to school," he told the BBC.
But other than that, he doesn't expect his new money to change the way he lives.
---
Did You Know…?
Tanzania is one of the few countries that claims to have gotten rid of the coronavirus.
But many people don't believe that's true. The country's president, John Magufuli, says that people can "pray the virus away". When the country stopped reporting its coronavirus cases on April 29, it had 509 cases. Many people believe the country probably has thousands of cases by now.