Sahara Dust Cloud Blows Across Caribbean
Every year, a large cloud of dust rises from the Sahara Desert and crosses the Atlantic Ocean before arriving in the Caribbean. The pattern is called the Saharan Air Layer. It's part of a natural cycle that helps develop farmland and beaches in Central and South America.
This year's Saharan Air Layer is the largest in at least 50 years. The cloud covers an area as large as the United States and ranges between 1 mile (1.5 kilometers) and 3.7 miles (6 kilometers) in thickness.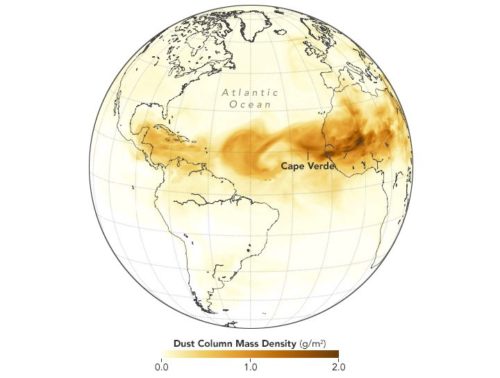 The dust cloud has blanketed much of the Caribbean and Mexico in a thick haze, raising temperatures and lowering visibility. The dust cloud is also bringing dangerous levels of pollution.
Puerto Rico has been hit hard by the cloud. At one point its air quality was rated at 305 – almost twice as high as its previous record of 154. Air quality ratings above 150 are considered "Unhealthy". Over 300, they're considered "Hazardous" (dangerous).
😕
This image has not been loaded because of your cookie choices. To view the content, you can accept 'Non-necessary' cookies.
Over the weekend, the dust cloud hit the southeastern United States, covering states like Florida, Georgia, Alabama, Mississippi, and Texas.
Though the dust cloud will slowly break up over time, a second cloud may be forming behind it.
There are two advantages to the dust cloud. The first is that it makes thunderstorms and hurricanes less likely to form. The second is that since red and orange light have an easier time getting through the cloud, the dust can make sunrises and sunsets especially beautiful.
Pakistan Discovers 30% of Pilots Have Fake Licenses
The Pakistani Civil Aviation Authority (CAA), which is in charge of airlines and flying in Pakistan, reported last week that around 30% of the country's pilots had fake flying licenses. The result is part of an investigation that started back in February, 2019.
The CAA says the country has about 860 active pilots, and as many as 262 of them may be flying with fake licenses.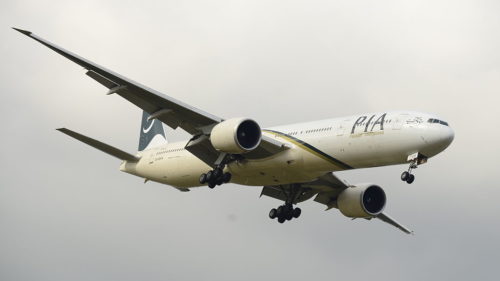 The news has caused Pakistan International Airlines (PIA) to take a close look at its 434 pilots. As a result, PIA has told 150 of its pilots that they're no longer allowed to fly.
There is a strong focus on the skills of pilots in Pakistan now, following a crash last month that killed 98 people. The crash was judged to be the result of pilot error.
NASA Renames Headquarters After Mary Jackson
NASA has renamed its headquarters in Washington, DC for Mary Jackson. Ms. Jackson was a math expert who became NASA's first black female engineer in 1958. At that time, few black people and few women were given jobs with such a high level of responsibility.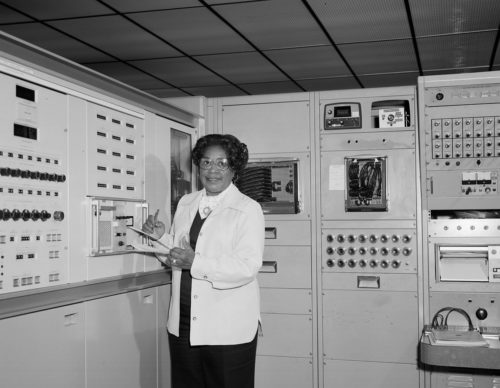 A book (and movie) called "Hidden Figures" told the story of Ms. Jackson and two other highly talented black women who worked for NASA in the early days. The name "hidden figures" refers to the fact that though the women were an important part of NASA's efforts to put a person on the moon, they weren't given much credit for their work.
Now NASA is trying to make sure the women are remembered. Last year, the street in front of NASA's headquarters was renamed "Hidden Figures Way."