Pikelot Island, Federated States of Micronesia —(Map)
Three sailors were rescued from a remote island on Sunday after the emergency "SOS" message they marked on the sandy beach was spotted by a searching helicopter. The men, who had been missing for three days, are now safe at home.
The rescue took place in the Federated States of Micronesia, also known as Micronesia. Micronesia is made up of about 607 large islands, spread out over a huge amount of ocean. In all, Micronesia covers around 1,003,866 square miles (2,600,000 square kilometers) of the Pacific Ocean.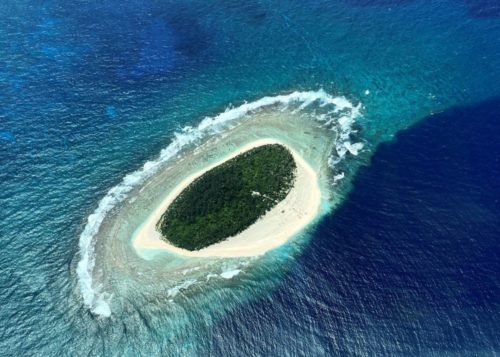 In addition to Micronesia's 607 larger islands, there are thousands of much smaller islands, called "atolls", which are made of coral that has slowly built up over many, many years.
The three men left Puluwat atoll in a small boat on July 29. They were simply planning on returning to their homes on the Pulap atoll, just 27 miles (43 kilometers) away.
But they sailed off course and their boat ran out of fuel. The men finally wound up on a completely different atoll, called Pikelot, 118 miles (190 kilometers) from their starting point.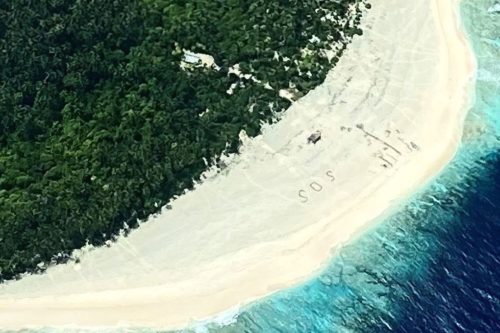 With no fuel and few supplies, the sailors could only hope to be rescued. They used branches from palm trees to mark out the message "SOS" in huge letters in the sand on the beach near their boat.
SOS is an emergency radio call used at sea. It means "Help!" Though it doesn't really stand for anything, some people remember it by thinking of "Save our ship" or "Save our souls".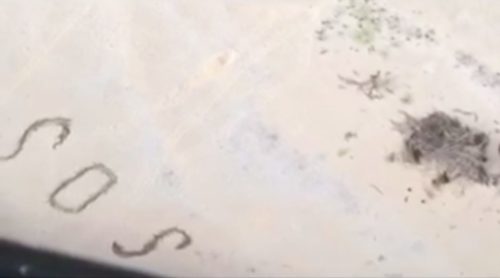 After the men were reported missing on Friday, search teams from the US Coast Guard and Air Force, as well as the Australian military, began flying over the area, searching for signs of the sailors.
On Saturday, August 1, the missing sailors were spotted by a US Air Force helicopter.
The pilot, Jason Palmeira-Yen, said they were just ending their search and had turned to avoid some rain. "We looked down and saw an island, so we decided to check it out and that's when we saw SOS and a boat right next to it on the beach."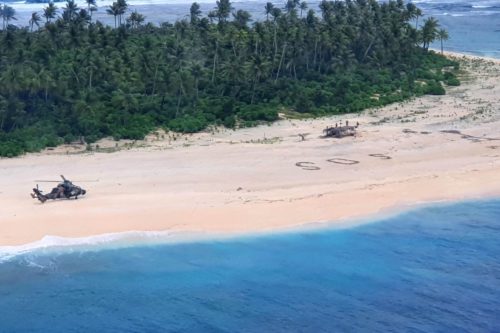 Because of the dangers of the coronavirus, the search teams worked together to help the stranded sailors. A nearby Australian Navy ship had two helicopters, and was able to fly in to make sure the men were healthy, and to bring them food and water.
The US Coast Guard dropped a radio down to the men, so they could communicate. On Monday, one of Micronesia's ships picked the sailors up and took them home.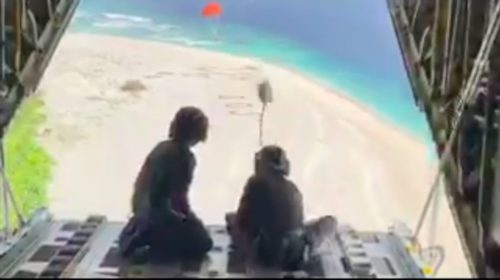 Though writing messages in the sand may seem like something that only works in movies, it clearly works in real life, too – especially in Micronesia. The New York Times reported on two other cases of missing sailors who were rescued in 2016 after writing "HELP" or "SOS" in the sand.
😕
This map has not been loaded because of your cookie choices. To view the content, you can accept 'Non-necessary' cookies.