Rotterdam, Netherlands —(Map)
The city of Rotterdam is planning to take apart a famous old bridge so that the world's largest sailboat can be brought through the city, once it's completed. The boat is being built for Jeff Bezos, who owns the company Amazon. Not everyone is happy about the plan.
Rotterdam's Koningshaven Bridge, which local people call "De Hef", is no longer in use. It's an old bridge that was damaged by bombing during World War II. But it's important to many people in Rotterdam.
When the city planned to take the bridge down in the 1990s, many people complained. Instead, the city fixed the bridge up and left it in place as a monument.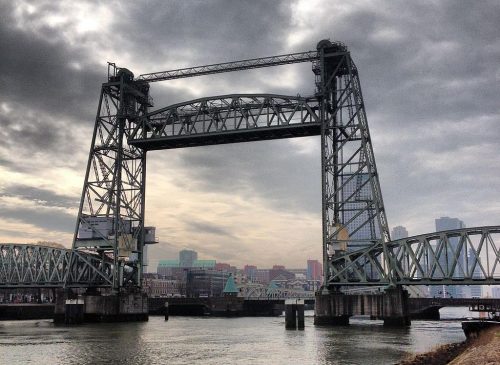 That's a problem for the boat building company Oceanco. They're building a huge sailboat, and the boat is too big to fit under the bridge. Jeff Bezos, who created the internet shopping company Amazon, is one of the richest people in the world. He ordered the boat from Oceanco.
When the boat is finished, it's expected to cost more than $500 million. It will be the world's largest sailing boat. Large sailboats are often called yachts, but this is a superyacht.
The boat will be 417 feet (127 meters) long. When it's finished, it will also be taller than the bridge. So the boat company has asked the city to take the central part of the bridge down to allow the boat to pass through.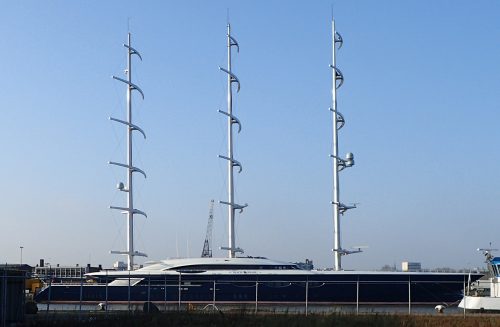 The city has agreed. The government plans to rebuild the bridge afterward. Oceanco will have to pay for all the work done to the bridge. The work is expected to take a few weeks sometime this summer.
Many people are upset about a historic monument being taken apart for a rich person's boat.
A person speaking for the mayor defended the city's position, saying that the Koningshaven river is the only path the sailboat can take to the sea. The mayor's office also pointed out that both the boat work and the work on the bridge are providing a lot of jobs for local people.
😕
This map has not been loaded because of your cookie choices. To view the content, you can accept 'Non-necessary' cookies.