One of the most unexpected results of the coronavirus pandemic has been a shortage of coins. The situation has gotten so bad in the US, that the supply of coins to banks is being limited.
The current shortage of pennies, nickels, dimes, and quarters is affecting both large and small businesses. It is also affecting banks, which usually keep these businesses supplied with coins.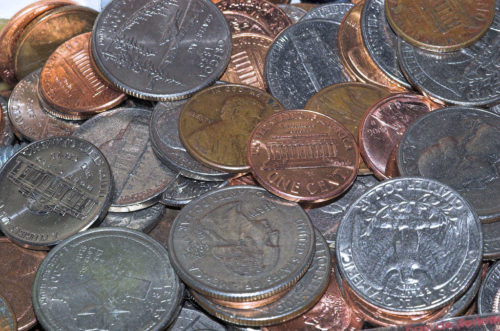 The US Federal Reserve, which supplies coins to banks, has had to limit the coins that it sends out. Many banks are only getting 20% to 25% of the coins they were getting before.
The news has caught many people off guard. Gay Dempsey, who runs a bank in Tennessee, told NPR, "It was just a surprise. Nobody was expecting it."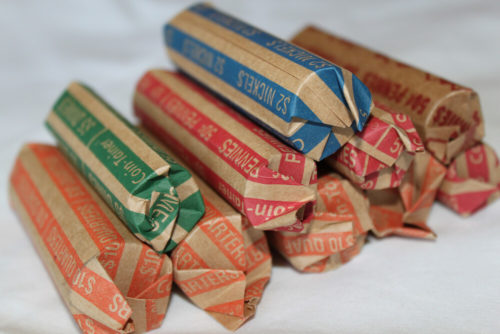 Some banks are making extra efforts to get coins from unusual sources. One bank in Wisconsin is offering customers $5 for every $100 in coins that they bring in. A bank in Texas is offering up to $50 extra for people who bring in $500 in coins.
Many stores are taking special steps to deal with the problem. Some stores are demanding exact change, or encouraging customers to donate their change to charity. Some stores are offering free items to people who bring in coins.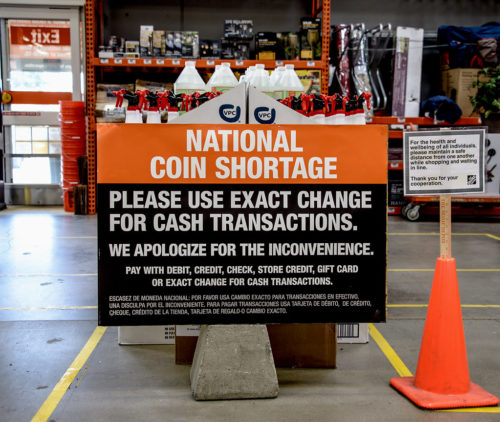 Other stores are encouraging customers to use credit or debit cards or to pay electronically using their phones.
Experts say that the problem isn't exactly that there aren't enough coins, but that people haven't been spending them, so they haven't been flowing in the way they normally do.
Why is there a shortage?
The main reason for the shortage is that the coronavirus and the stay-at-home orders across much of the US stopped the normal flow of coins. Since many stores were closed, coins weren't constantly moving between people, banks, and stores.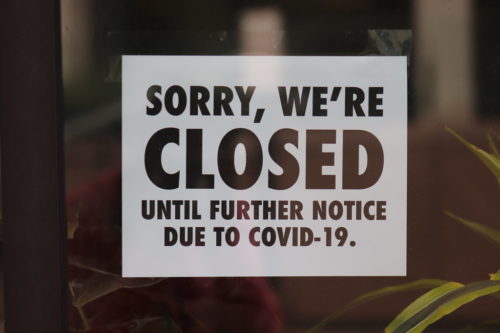 People have been going out to shops much less often than they normally do. And when they shop, in order to avoid spreading germs, people are often using credit cards or other payment systems instead of cash (bills and coins).
Many banks stayed open, but only allowed customers to drive through. That meant that customers couldn't come inside the bank to exchange their coins.
😕
This image has not been loaded because of your cookie choices. To view the content, you can accept 'Non-necessary' cookies.
The US Mint, which creates the money used in the US, was also closed for a while this spring because of the coronavirus. That means that the Mint has put out fewer new coins than it normally would have by this time of year.
In late July, the Mint took the unusual step of asking people to go out and spend their coins.
😕
This image has not been loaded because of your cookie choices. To view the content, you can accept 'Non-necessary' cookies.
There are some signs that the situation is improving. The government says it is working hard to put more coins back in the system. Coinstar, a business that has 17,000 coin-sorting machines around the country, says that more people are returning coins now.