Study: Climate Change is a Children's Health Emergency
A report was released earlier this week saying that climate change has become a health emergency, especially for children. The report was based on research by 35 different groups, including the World Health Organization.
The scientists pointed out that many health problems have gotten better for both children and adults over the last 30 years. That's partly because of better medicine and science.
But the study says that the effects of climate change are already here and affect today's children from the moment that they're born.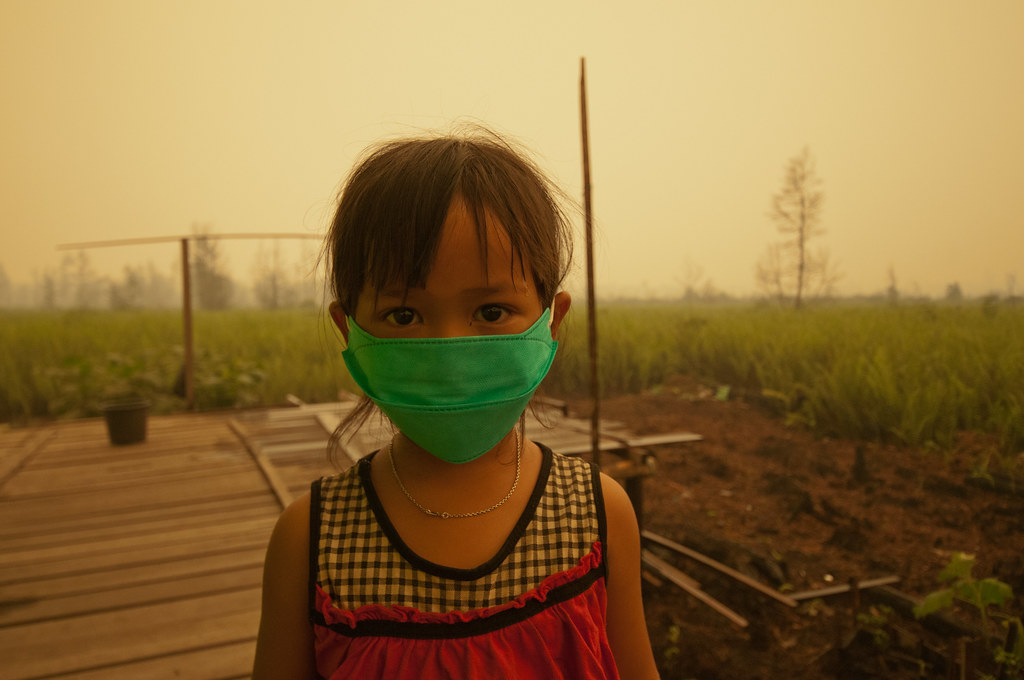 The study names several worrying areas: air pollution from man-made sources and wildfires; changing weather patterns affecting the amount of food produced on farms; suffering from extreme heat and cold; and changing weather patterns creating conditions that allow diseases to spread more easily.
The report says that children will be affected more than adults and that people in poor countries will be affected more than those in richer countries.
Zimbabwe Starts Printing Money Again
Zimbabwe's government has started making its own money again. The country stopped printing money in 2009 because prices were going up so quickly that its money had almost no value.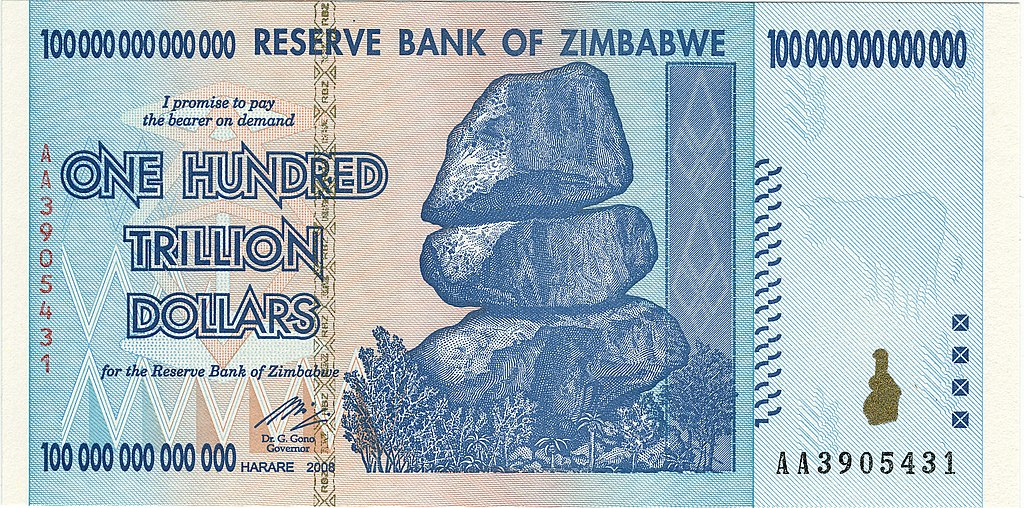 It's normal for prices to go up over time. In most places the cost of a meal or a car is higher now than it was 10 years ago. This is called "inflation". But Zimbabwe had "hyperinflation". Inflation grew so fast that prices could double in a day.
Since 2009, Zimbabwe has used money from other countries and "mobile money" – payments made through cell phones, for example. But in February, the government created a new dollar which could be traded electronically. In June, it made using money from other countries against the law.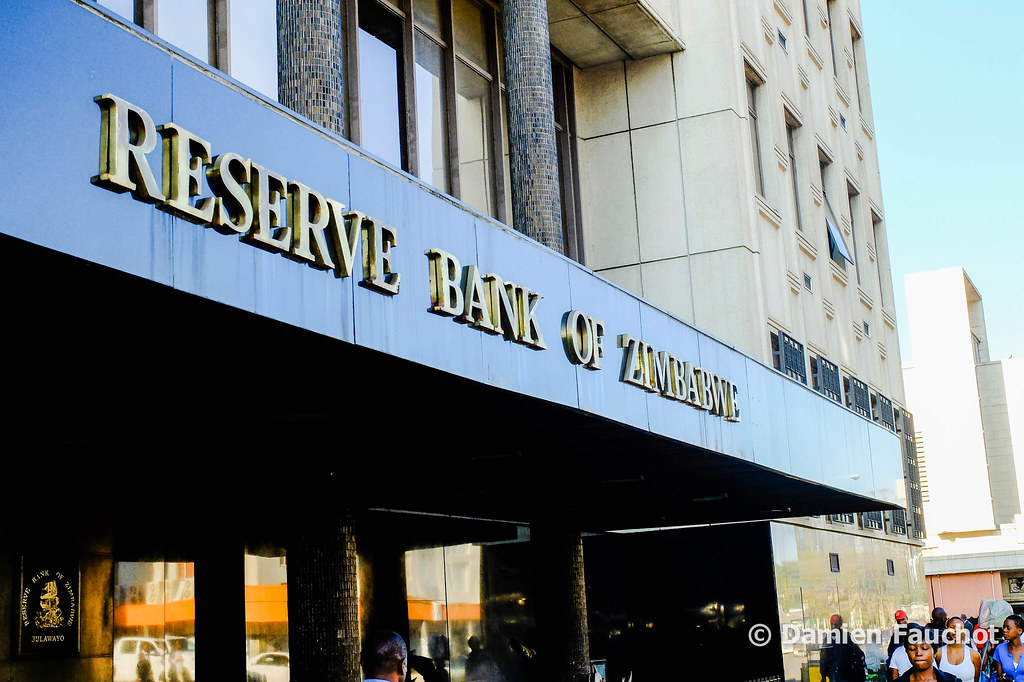 Now Zimbabwe has created new banknotes for two and five Zimbabwe dollars, as well as a few coins. People in Zimbabwe are joining long lines outside banks in order to get the new money.
But it will be challenging for the government to keep inflation under control. The BBC reports that the price of a loaf of bread is now seven times as high as it was in January.
Scanning Faces to Stop Face Scanning
Three members of the group "Fight for the Future" spent Thursday in Washington, DC wearing white suits with cell phones strapped to their heads. They were using the cell phones to scan the faces of people they passed.
In all, they scanned over 13,700 faces. Why? They want Congress to make facial recognition against the law. Facial recognition means using computers to identify people by their faces.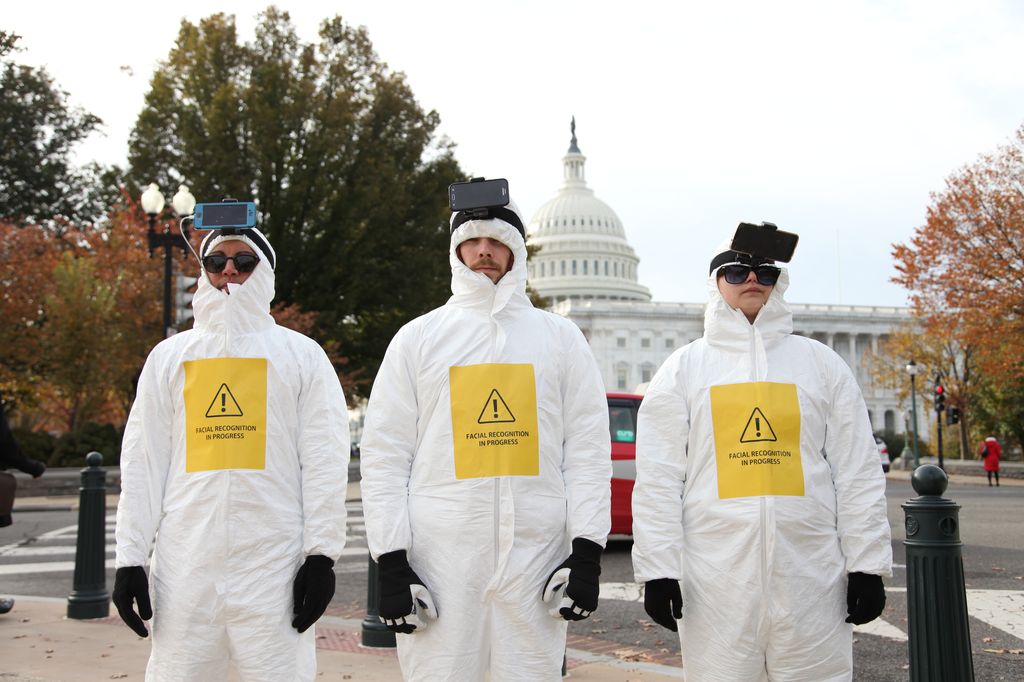 "We did this to make a point," said Evan Greer, who works for Fight for the Future. Though the three wore signs saying, "Facial recognition in progress", they didn't ask for permission. "This should probably be illegal [against the law]," said Ms. Greer.
But until Congress makes a law, anyone can scan the faces of as many people as they want, put the faces through a recognition program, and use the information however they want.
The group was particularly trying to scan members of Congress, but they only got one – Mark DeSaulnier of California.