Using Poop Stains to Locate Penguin Colonies from Space
Scientists at the British Antarctic Survey have used satellite images to locate 11 new colonies (large groups) of Emperor penguins in Antarctica. How did they spot the colonies? By locating brownish poop stains on the ice in areas where lots of penguins gathered.
The newly discovered colonies mean that there are about 20% more colonies than scientists knew about before. That's good news for the penguins, but the scientists warn that most of the colonies are fairly small.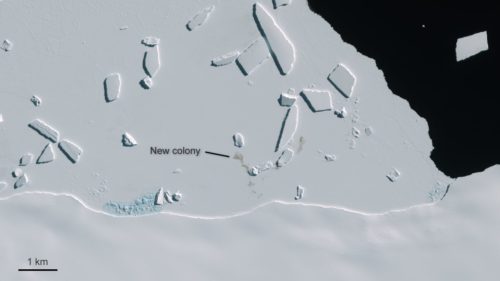 Emperor penguins usually live along the coast in remote parts of Antarctica. This time, for the first time ever, scientists found two colonies that were far away from the coast.
Emperor penguins are the only penguins that raise their families on sea ice. This means they're at special risk as the world's rising temperatures cause sea ice to melt.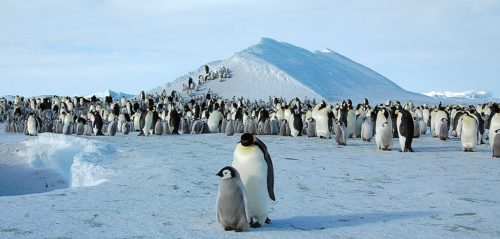 The scientists hope that in the future, better satellite images will let them learn more exactly how many penguins are in each colony.
Russia Approves Untested Coronavirus Vaccine
Russia has worried many medical experts by announcing that its coronavirus vaccine, called Sputnik V, has been approved and will be widely used starting in October.
Normally, vaccines take years to develop, but because of how serious the coronavirus is, many countries are trying to speed up the process.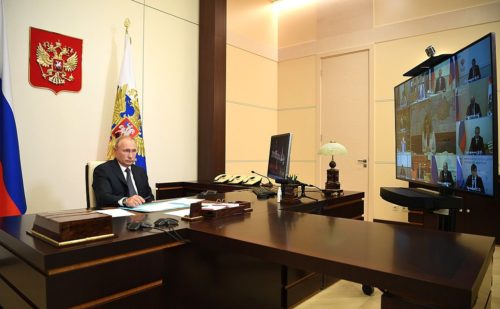 Before vaccines are used widely, they must normally go through several steps of testing, called phases. Phase 3 is the most important. Many people are worried because Sputnik was approved while it was in the second phase of testing.
A vaccine that simply didn't work would be a big enough problem, but a bad vaccine could cause new and unexpected health problems. As one expert told the New York Times, "I think it's really scary. It's really risky."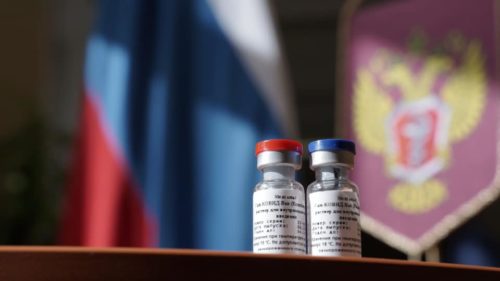 Some people worry that if Russia takes shortcuts with its vaccine, it could lead other countries to do the same. Stories of failed vaccines could cause people to question even a good vaccine once one has been created.
Russia says it has now started Phase 3 tests with 2,000 people, and expects to give the vaccine to people across Russia beginning in October.
Not Enough Workers to Shear Australia's Sheep
The coronavirus is causing an unexpected problem in Australia – the country doesn't have enough workers to cut the wool off its sheep. Normally hundreds of shearers – experts in cutting the wool off sheep – fly to Australia from New Zealand every spring to help shear millions of sheep.
😕
This image has not been loaded because of your cookie choices. To view the content, you can accept 'Non-necessary' cookies.
But this year, travel between the two countries has been limited by the coronavirus.
Even if workers from New Zealand were allowed, they would have to quarantine for two weeks after they got to Australia and for another two weeks when returning home. Most sheep shearers can't afford to go a month without work.
😕
This image has not been loaded because of your cookie choices. To view the content, you can accept 'Non-necessary' cookies.
Australia's sheep farmers say it's important to cut the wool off the females before they give birth. Sheep with long coats are also more likely to catch diseases from flies.
Local governments are trying to train more people to tackle the job, but it's doubtful that Australia will have enough qualified shearers when the time comes.