Peru's Machu Picchu Re-Opened for One Tourist
Machu Picchu is an ancient fort-like city high in the Andes mountains in Peru. At 1.5 miles (2.4 kilometers) above sea level, Machu Picchu is hard to get to, but it's still popular with tourists.
Since March, Jesse Katayama, a 26-year-old Japanese tourist, has been living in a small village just below Machu Picchu, waiting for a chance to visit. Machu Picchu was shut down because of the coronavirus right as Mr. Katayama was scheduled to visit.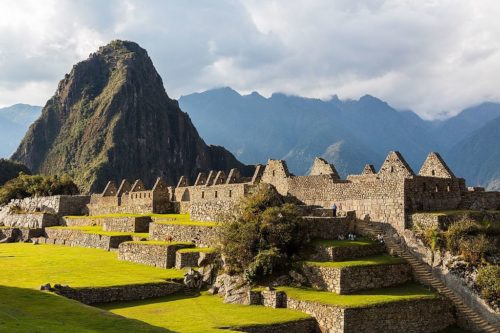 Instead of giving up, he's been patiently waiting – for seven months. Mr. Katayama, who's a boxing teacher, has been teaching local children how to box. He's become famous in the area as the last tourist in Machu Picchu.
As more people learned about Mr. Katayama's situation, several of them asked the government to allow Mr. Katayama to visit Machu Picchu.
Finally, he got his wish. Normally, Machu Picchu gets hundreds of visitors every day. But last Sunday, Mr. Katayama was the famous spot's only visitor.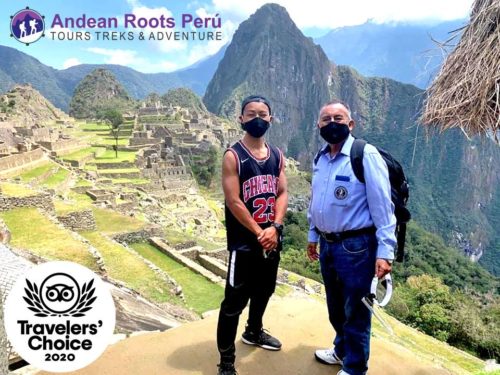 "After the lockdown, the first person on earth to visit Machu Picchu is meeeeeee," he wrote.
US Army Develops Augmented Reality for Dogs
Augmented reality (AR) is technology that puts a layer of information over what people see in real life. AR can put labels on things, draw diagrams, or even completely change the way something looks. If you've seen Pokemon Go, that's AR in action.
Now the US Army is developing AR goggles for dogs. The army already works with dogs in many different ways, including sniffing out bombs and helping track people down. Usually soldiers control the dogs by moving their hands or pointing at things with a laser.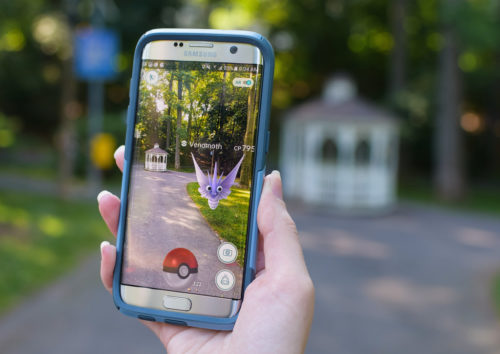 So why would the army want dogs to wear AR goggles? Mainly so that dogs can travel farther away without always having to stay close to a trainer.
Here's how it works: the dog's goggles record and send back everything the dog is seeing and hearing, allowing the trainer to see and hear the same thing. The trainer can then send a command to the dog through the goggles, telling it what to do next.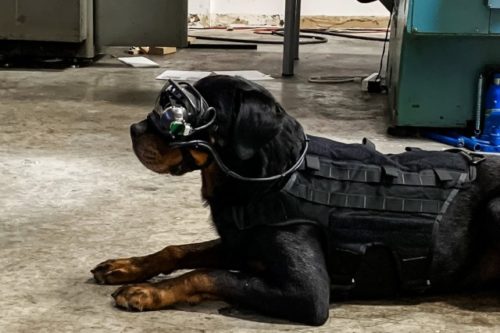 So far, the program is just being tested. But if it works well, it could change how dogs are used in the army.
Godwit Sets Record With 11-Day Non-Stop Flight
A new record for non-stop bird flight has been set by a male bar-tailed godwit. It flew from Alaska to New Zealand in just 11 days.
Godwits are wading birds, which hunt for food in shallow ocean waters. In summer, they raise their families in the Arctic. When it's winter in the Northern Hemisphere, they fly south – sometimes as far as Australia or New Zealand.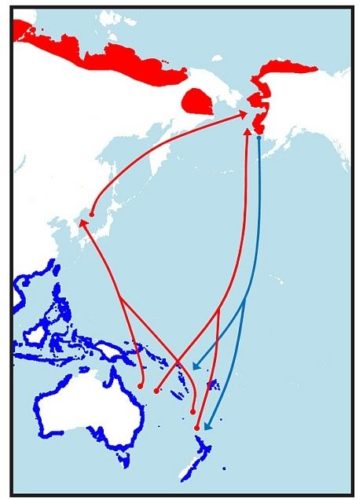 The bird who set the record is known as 4BBRW. That's short for the blue, blue, red, and white bands on his legs that scientists use to identify him. To follow him while he flew, scientists attached a very lightweight tracking device to his back.
On September 16, 4BBRW left Alaska and flew for 11 days straight. Scientists report that he covered 7,581 miles (12,200 kilometers) before landing near Auckland, New Zealand. His high speed was 55 miles per hour (89 kilometers per hour).