A research project called Mineral has created robots that move around in farm fields, collecting information about how plants are growing. The project aims to use computers to help farmers grow more food in ways that are healthy for the environment.
The Mineral project is run by a company called X, which is owned by Alphabet – the same company that owns Google. X usually focuses on projects with big goals that seem almost impossible at first.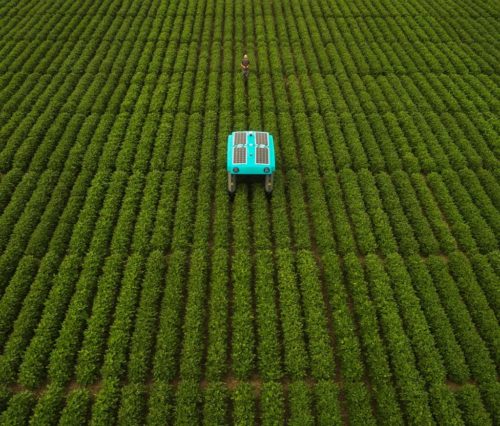 With the number of people on earth getting bigger each year, more and more food needs to be grown in order to feed everyone. As weather patterns continue to change because of the climate crisis, this task is becoming even more difficult.
Some experts say that to feed everyone, more food will need to be grown over the next 50 years than in the last 10,000 years.
In the past, when farmers have tried to quickly increase the amount they produce, they've used methods that aren't always healthy for the environment – more fields, fertilizers, and pesticides.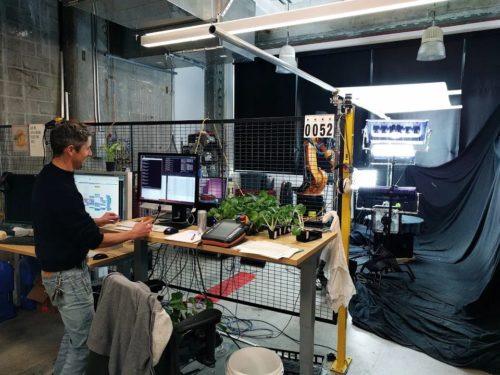 Instead, the focus of the Mineral project is on getting farms to produce more by improving conditions for each plant. Elliot Grant, who leads the project, says the goal is to "manage the plant instead of the plot."
Mineral's team spent several years talking to farmers to see what problems they were having and how these problems might be fixed. That led to the creation of special robots, called "plant buggies", which collect detailed information about crops.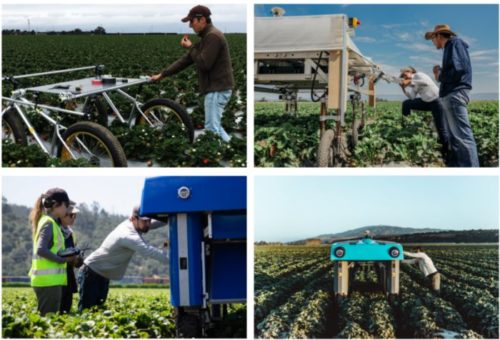 At first, the buggies were very simple. They were built on bicycles and took pictures with cell phones. Over time, they've been improved repeatedly.
The plant buggies roll on four wheels and are high enough to glide over rows of plants without hurting them. They're covered in solar panels and have strong wheels, allowing them to roll through muddy fields.
The robots can take detailed pictures of plants, track each plant's location, and measure the plant's size. They can even do things humans can't, like count all of the small buds on a plant.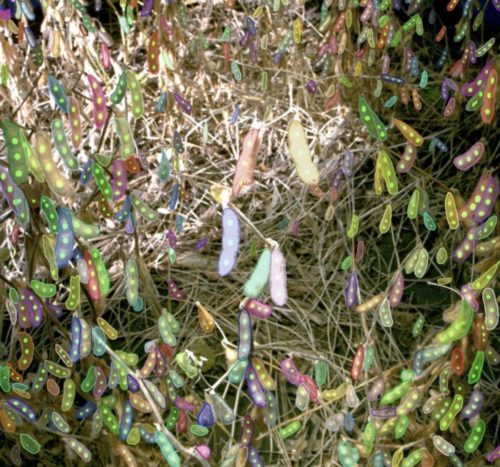 Before, farmers had information about the soil and the weather, but they couldn't track every plant. Now, with Mineral's robots, they can.
By collecting lots of information like this, Mineral believes computers can help farmers make predictions about how their plants will grow.
Studying each individual plant could end up saving time and money. For example, if robots can detect which plants have diseases, farmers can quickly get rid of these plants before they ruin the entire crop.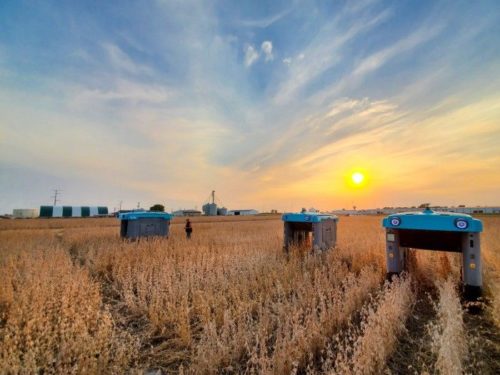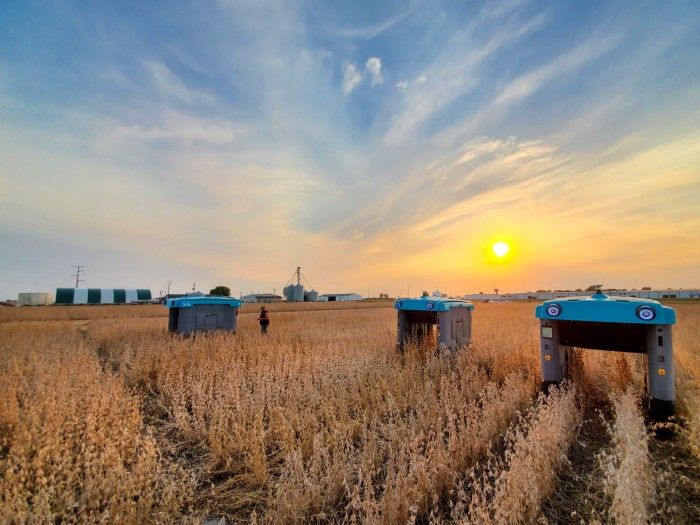 The detailed information will also allow farmers to only fertilize and water the plants that truly need it, meaning fewer plants will spoil and more food will be produced.
The plant buggies have been used to study strawberries in California and soybeans in Illinois. Mineral's researchers have also studied many other crops, including melons, lettuce, oats, and barley.
Currently, the Mineral team is working in countries around the world, including Argentina, South Africa, and Canada, learning how computers and robots can help farmers produce more, in ways that are good for the environment.