Though President-elect Joe Biden won the November 3 election for US president, current President Donald Trump still hasn't admitted that Mr. Biden won. Mr. Trump's position is causing problems that are getting bigger as time goes on.
It took a while for the election results to be reported, but it's been clear since November 7 that Mr. Biden won. To win, a candidate requires 270 electoral college votes. Mr. Biden currently has 306 and Mr. Trump has 232.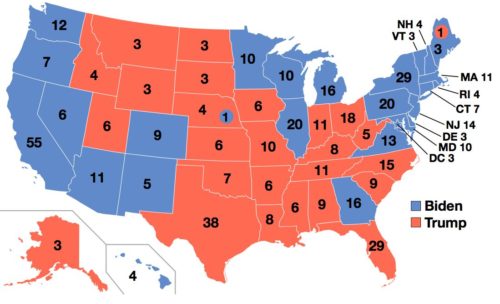 It will be some time before all the results become official. In Georgia, for example, the votes are being recounted. But most people don't expect the overall results to change.
Mr. Trump's campaign has gone to court in several states over the election results. Many of his lawsuits have already been thrown out. Others aren't expected to make much difference.
Normally, when an election result is clear, the person who loses gives a "concession" speech saying that they have lost.
But Mr. Trump has refused to concede. Instead, he has claimed repeatedly that he won. He says there was massive cheating in the important states that he lost. So far, there has been nothing to show that this is true.
On Sunday, Mr. Trump finally seemed to admit that Mr. Biden had won, writing on the social media site Twitter, "He won because the election was rigged." Shortly after that, though, Mr. Trump said, "I concede nothing."
Taking control of a large country like the US is a huge task. A new president must make many decisions before taking office in January.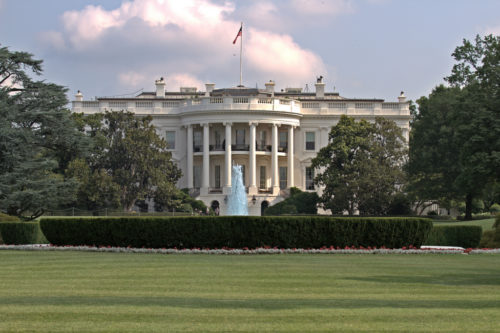 Normally, the time between the election and January is spent on the transition – all the details, decisions, and changes that must be made for the new president to take over smoothly.
But Mr. Trump has blocked many of the supports that a president-elect is usually given. The government hasn't released money for the transition. More importantly, Mr. Trump has refused to allow Mr. Biden to get "briefings" – detailed reports on important problems facing the country.
Mr. Biden has moved ahead with his transition plans in spite of this. Mr. Biden is working hard to choose the people who will lead different parts of his government. These people are developing plans for tackling problems quickly, once Mr. Biden becomes president.
For example, Mr. Biden has already named a group of people to work on getting the coronavirus under control. The coronavirus is an example of an area where preventing Mr. Biden from getting briefings could cause real problems.
The government has detailed information that could help Mr. Biden's team plan more carefully. It will be harder for Mr. Biden's team to tackle the coronavirus if he isn't given information about the country's important health care supplies or its plan for delivering a coronavirus vaccine, when it is ready.
This issue is especially important now. During the last week, the US had more than a million new Covid-19 cases, with over 1,100 people dying from it every day.
(Front page image source: Marianique Santos/US Air Force [Public domain], via Wikimedia Commons.)