On Sunday, the rocket company SpaceX launched four astronauts to the International Space Station (ISS). It's NASA's first full flight with a private American space company, and marks a big change in the way that space travel will happen in the future.
In Sunday's launch, a SpaceX Falcon 9 rocket lifted off from Kennedy Space Center in Florida, carrying three American astronauts and one Japanese astronaut.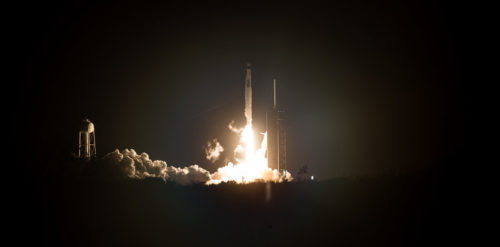 The launch is the first official NASA flight carried by a private space company. In the past, NASA designed and owned its own ships, but had other companies build them. Since 2011, the US has been paying Russia to carry its astronauts into space.
The Falcon 9 rocket and the Crew Dragon capsule (which carries the astronauts), are built and owned by Elon Musk's SpaceX company. NASA pays to use them.
NASA now expects to depend on SpaceX and other rocket companies for space travel near Earth, almost in the same way we depend on an airline to take a flight.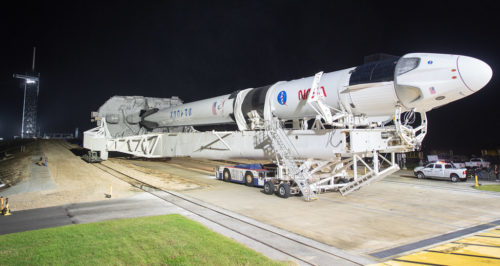 Though a similar launch took place in May, carrying two astronauts to the ISS, that was a test. Now NASA and SpaceX have begun a regular program, with launches to the ISS planned for every six months.
NASA won't be the only buyer for SpaceX flights. Some companies are already planning to use SpaceX to take very rich tourists into space.
The Crew Dragon capsule carrying the astronauts is expected to make the 27.5 hour flight to the ISS automatically, without the crew needing to do anything. Once it arrives, the capsule will remain attached to the ISS until it's time to return to Earth.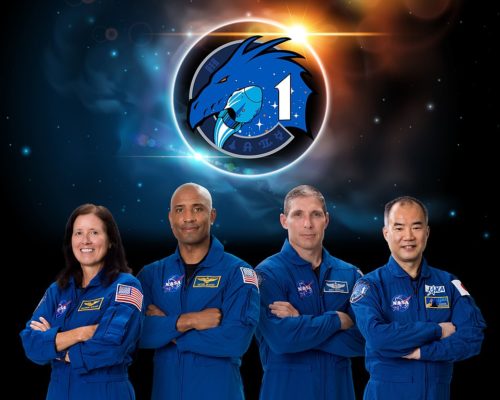 The four astronauts – Michael Hopkins, Shannon Walker, and Victor Glover of NASA, and Soichi Noguchi of Japan – are expected to stay on the ISS for six months. While there, they will run many different experiments and work to keep the ISS in good shape.
Though the ISS has now been running for over 20 years, Mr. Glover will be the first long-term ISS crew member who is Black. Mr. Glover said he was "honored to be in this position." But he has also pointed out that there were many capable Black astronauts who came before him.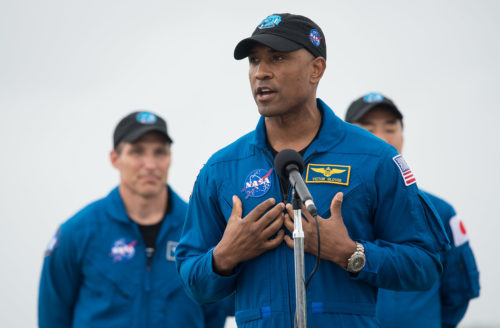 The Crew Dragon capsule can carry one more passenger than the Russian Soyuz capsule. That has allowed NASA to raise the number of crew members on the ISS to seven. But right now, there are only sleeping places for six astronauts.
Mr. Hopkins, who's in charge of the NASA crew, says he may sleep in the Crew Dragon capsule until a new sleeping place can be created.
The next SpaceX flight with astronauts is planned for April, 2021.
Update: Late Monday night, the Crew Dragon capsule docked safely at the ISS.