Mount Everest —(Map)
On Tuesday, Nepal and China announced a new height for the world's tallest mountain, Mount Everest. After years of disagreeing on the mountain's height, both sides have measured again – and discovered that it's taller than anyone thought.
Mount Everest is located between Nepal and Tibet, which is part of China. The peak is famous around the world, and attracts many mountain climbers every year. There are two main ways that people climb the mountain. One begins in Nepal, the other in China.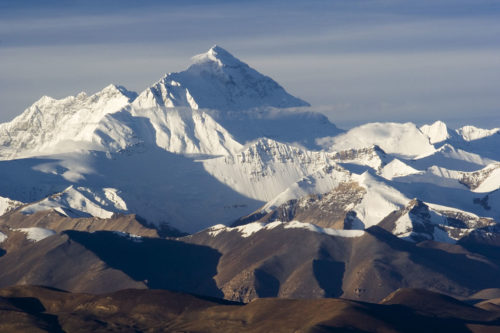 No one doubts that Mount Everest is the world's highest mountain, but its exact height has long been uncertain.
Sir George Everest, for whom the mountain is named, was the main surveyor of India in the mid-1800s. Radhanath Sikdar, an Indian man who worked for Mr. Everest, was the first to realize it was the tallest mountain in the world. He calculated the height as being exactly 29,000 feet.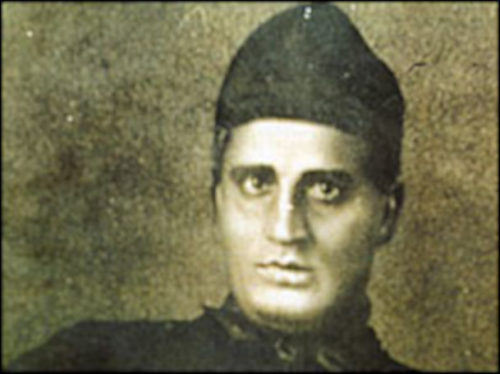 Mr. Sikdar's boss at the time added two feet to the height because he was afraid people wouldn't trust a round number like 29,000.
But the height that most people have been using for Mount Everest comes from a 1955 survey done by India. It puts the mountain's height at 29,029 feet (8,848 meters).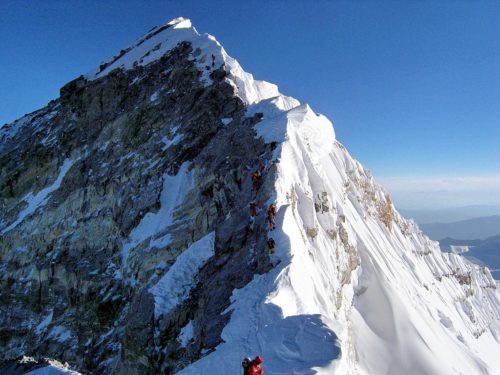 Since that time, there have been other attempts to measure the mountain, each coming up with a different result. Even when the numbers were close, Nepal and China had trouble deciding whether the height should stop at the rocks or include the snow on top of them.
Following a huge earthquake in Nepal in 2015, several scientists suggested measuring the mountain again. They believed that the earthquake could have made Mount Everest slightly shorter.
Last year, four surveyors from Nepal climbed Mount Everest and made new measurements, using GPS and satellite information. It was the first time Nepal had surveyed its own mountain.
In May, China sent up its own team of surveyors. Because of the coronavirus, they were the only ones to climb Mount Everest this year.
China has worked hard to make an ally of Nepal. One reason for that is that China is currently involved in serious disagreements with other nearby countries like India and Bhutan. The two countries worked together to determine the mountain's exact height.
Even Tuesday's announcement during an online video call showed a high level of cooperation. The foreign ministers of China and Nepal pressed buttons at the same time, revealing the new height: 29,031.7 feet (8,848.86 meters). That's about 2 feet, 10 inches (86 centimeters) taller than the old height.
Though there is now a single height for Mount Everest that everyone can agree upon, the same is not true for its name. The peak is widely known as Mount Everest, but in Nepal, it's called "Sagarmatha", and in Tibet, it's known as "Qomolangma".
Before it was officially named for Mr. Everest in 1865, it was simply called "Peak XV". Mr. Everest didn't want the mountain to be named after him. He pointed out that his name was hard to write and speak in the local languages.
---
Did You Know…?
During the coronavirus pandemic, one common sports challenge has been "Everesting" – riding or running up and down the same hill until the amount of climbing equals the height of Mount Everest. That sport just got a little harder!