Sarah Fuller Is First Woman to Score in Power 5 Football
Vanderbilt University senior Sarah Fuller has made history again, this time by becoming the first female to score in a Power 5 college football game. "Power 5" stands for the five strongest and best college football conferences.
Fuller is normally a soccer goalkeeper. In November, Fuller and her team won the Southeastern Conference women's soccer championships.
😕
This image has not been loaded because of your cookie choices. To view the content, you can accept 'Non-necessary' cookies.
But when Vanderbilt's men's football team was left without any kickers because of the coronavirus, they asked Fuller to step in. On November 28, she became the first female to play in a Power 5 game, but she didn't get a chance to score.
She took care of the scoring part last Saturday by successfully kicking two extra points when Vanderbilt played against the University of Tennessee. Though Vanderbilt lost the game 42-17, Tennessee coach Jeremy Pruitt said, "She's obviously a winner."
😕
This image has not been loaded because of your cookie choices. To view the content, you can accept 'Non-necessary' cookies.
Fuller pointed out that for her, the real question was about whether she could do the job. "It wasn't if I was a girl or not," she said.
Scientists Say Kangaroos Can Communicate With Humans
People aren't surprised when animals like dogs, cats, and horses communicate with them. These animals are used to being around humans, and we know they may act a certain way or use the way they look at us to show us what they want or need.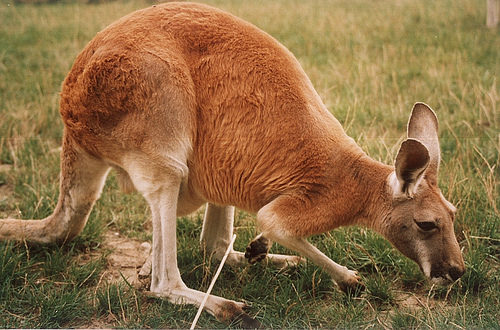 Until recently, scientists believed that wild animals didn't share this ability. Now researchers in Australia say kangaroos can do the same thing. They discovered this after studying 11 wild kangaroos raised in a zoo.
The clearest test of this came when scientists put food in a plastic box that the kangaroos could see through, but couldn't open. The kangaroos would repeatedly look at the box and then give the human a long intense look. They seemed to be clearly asking for help.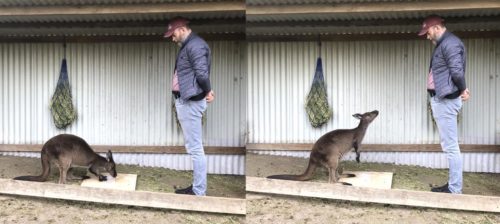 Some of the kangaroos even came up and began scratching at the person's knee. "If it was a dog you'd call it pawing," said one of the scientists. The researchers say this makes kangaroos the first known wild animals to be able to communicate with humans.
Artists Takes the Longest Picture Ever – by Accident
In 2012, when Regina Valkenborgh was an art student at the University of Hertforshire, she experimented with different ways of taking pictures without using any modern technology. One idea she tried was creating a "pinhole camera" by putting special photographic paper inside a beer can.
Ms. Valkenborgh even connected some beer can cameras to telescopes at the university's observatory. She didn't have much luck with the idea, though, since the paper often got wet.
But Ms. Valkenborgh completely forgot about one of the beer can cameras. Over eight years later, it was found as the telescope was being removed from the observatory.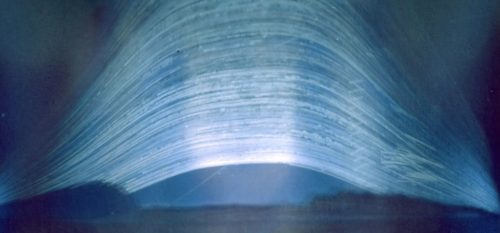 The resulting photo captured the sun rising and setting 2,953 times. The sun's path can be seen going higher and lower as the seasons change.
Normally, film is exposed for only a fraction of a second in a camera. But sometimes photographers expose film for longer to capture how things change over time. It's believed that Ms. Valkenborgh's photo sets a new record for the longest exposure photo ever taken.