Biden Presents Big Plans to Congress
On Wednesday night, US President Joe Biden spoke to members of the Senate and the House of Representatives. Mr. Biden was reporting on his first 100 days in office and his plans for the future.
Mr. Biden said the US has made great progress on the coronavirus. Though he promised 100 million vaccine shots in his first 100 days, over 220 million shots have already been given. Rates of new coronavirus cases are dropping rapidly. Most Americans have been given money by the government to help them get through these difficult times.
Mr. Biden outlined two big plans for the future – the American Jobs Plan and the American Families Plan. Under these plans, the US government would play a much bigger part in improving the lives of most Americans than it has in over 80 years.
Both plans require a huge amount of money. To pay for these programs, Mr. Biden plans to raise taxes on rich people and large companies.
Senator Tim Scott responded for Republicans, saying that Ex-President Donald Trump was responsible for the country's coronavirus progress. He said Mr. Biden's big plans weren't needed and that new taxes on businesses would cost the country jobs.
Russia Works to Squash Navalny's Organization
Alexei Navalny, the strongest critic of Russian President Vladimir Putin, has been in jail since early February. On Thursday, Mr. Navalny appeared on a TV screen at a court hearing. Mr. Navalny looked very thin. He recently ended a 24-day hunger strike after doctors told him he might die.
For years, Mr. Navalny has led protests against Mr. Putin and his government. The government has tried to silence Mr. Navalny, afraid that his movement could weaken Mr. Putin.
Mr. Navalny is still very popular in Russia. Last Wednesday, tens of thousands of people protested in support of him in cities across Russia. Over 1,700 protesters were arrested.
Now the government may soon label Mr. Navalny's group an "extremist" organization. If that happens, anyone working for the organization could be sent to jail for up to 10 years. As a result, the group's 40 offices around the country have been forced to close.
With Mr. Navalny in jail and his organization shut down, the Russian government may have finally silenced Mr. Putin's strongest opponent.
Beavers Take Out Internet by Chewing Through Cable
Early last Saturday morning, the internet went out for about 900 people in Tumbler Ridge, Canada. Telus, the company that provides the internet service went to investigate. They discovered an unusual problem: beavers had chewed through the cable that carries the internet to Tumbler Ridge.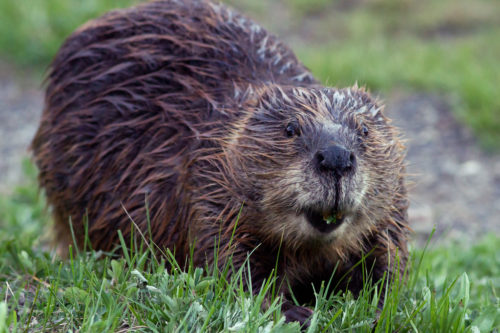 The beavers had to work hard – the cable was buried three feet (one meter) underground, and was inside a pipe that was 4.5 inches (11.5 centimeters) thick. The beavers chewed through the pipe first, and then chewed through the cable in several places.
Near the damaged cable, Telus workers found a beaver dam. In building their dam, the beavers had even included some of the tape that had been wrapped around the pipe.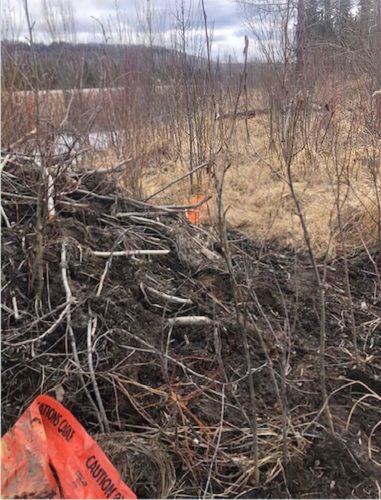 The beavers did so much dam-age that it took Telus workers about 36 hours to fix the problem.
---
Did You Know…?
Historically, when the president speaks to Congress, the vice-president and the speaker of the house sit behind the president. Wednesday night marked the first time both leaders behind the president have been women (Vice President Kamala Harris and House Speaker Nancy Pelosi). Mr. Biden noted this, saying it was "about time."