Germany reports that Alexei Navalny, a well-known critic of Russian President Vladimir Putin, was poisoned. It seems likely that the Russian government is behind the attack, leaving the governments of other countries unsure of how to respond.
On August 20, Mr. Navalny became ill on a flight from Siberia to Moscow, after drinking a cup of tea in the airport in Tomsk. Mr. Navalny became so sick so quickly that the plane made an emergency landing.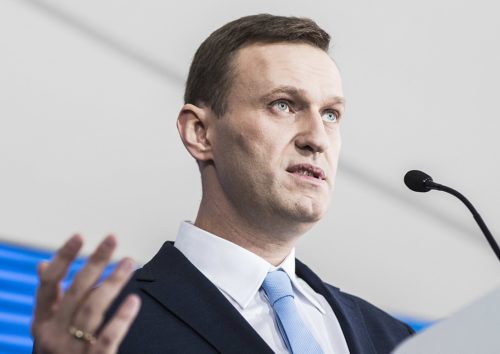 Russian doctors who saw Mr. Navalny suggested that Mr. Navalny was suffering from low blood sugar. Mr. Navalny's wife asked for permission to fly him to Germany for treatment.
Two days later, Mr. Navalny was flown to Germany. German doctors could tell right away that Mr. Navalny had been poisoned.
Mr. Navalny is Mr. Putin's biggest critic. For years, he has led protests against Mr. Putin and his government. Mr. Navalny tried to challenge Mr. Putin in the 2018 election for president, but he wasn't allowed to run.
Going against Mr. Putin has made Mr. Navalny's life difficult – and dangerous. In 2017, Mr. Navalny's eyesight was damaged when an attacker threw a green liquid in his face.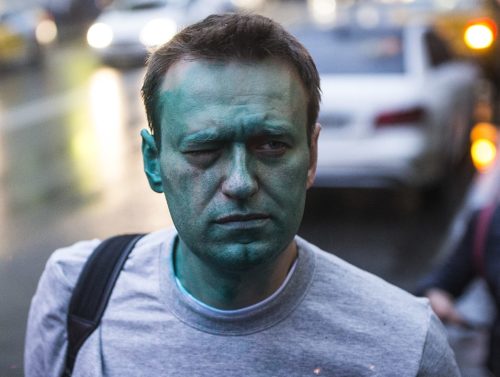 Other critics of Mr. Putin have suffered worse attacks. In 2015, Boris Nemtsov, who also opposed Mr. Putin, was shot in Red Square.
After days of careful tests, German army scientists identified the poison that had been given to Mr. Navalny as Novichok – a dangerous chemical developed by the Russian military.
The use of Novichok is a fairly clear sign that Russia's government is responsible for the poisoning. In 2018, a man who used to spy for Russia, and his daughter, were poisoned with Novichok in the United Kingdom. Russian military officers were charged with the crime.
Many people believe Mr. Navalny was poisoned to send a message to critics of Mr. Putin and his government: people who go against Mr. Putin will be punished.
Governments of other countries are struggling to respond to the attack on Mr. Navalny.
"Mr. Navalny has been the victim of a crime," said German leader Angela Merkel. She said the crime raised questions that "only the Russian government can and must answer."
Ms. Merkel is under pressure to cancel a big natural gas pipeline deal with Russia. Many people believe it's not right for Germany to do business with a country that commits such crimes. And yet Germany and other European countries really want the gas the pipeline could provide.
Germany is working with NATO (North Atlantic Treaty Organization) and the European Union to figure out how to respond together to the poisoning. NATO leader Jens Stoltenberg said the attack broke "international law and it requires an international response."
It's not clear how other countries can punish Russia. There are already many sanctions in place against Russia, so it's unlikely that more sanctions will make a difference.
Mr. Navalny remains in a hospital in Germany. His condition is stable, but quite serious. He's still not awake. Doctors aren't sure what long-term effects the poison may have on him.