Recently, scientists have found examples of two kinds of animals that were thought to be extinct. One is a kind of tortoise last seen in 1906, the other is a river otter that scientists thought no longer existed in Argentina.
Living Fernandina Giant Tortoise Found in Galapagos
The Galapagos Islands are a special group of islands 600 miles (1,000 kilometers) off the coast of Ecuador. Because the islands are so far from land, they're home to many plants and animals that can't be found anywhere else.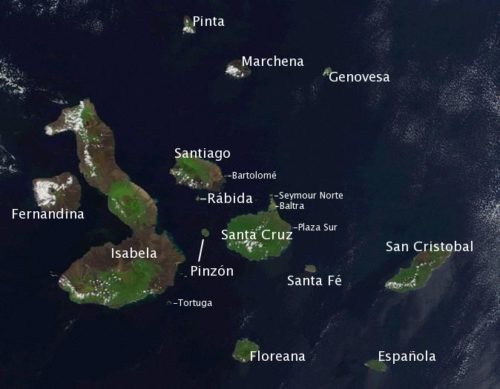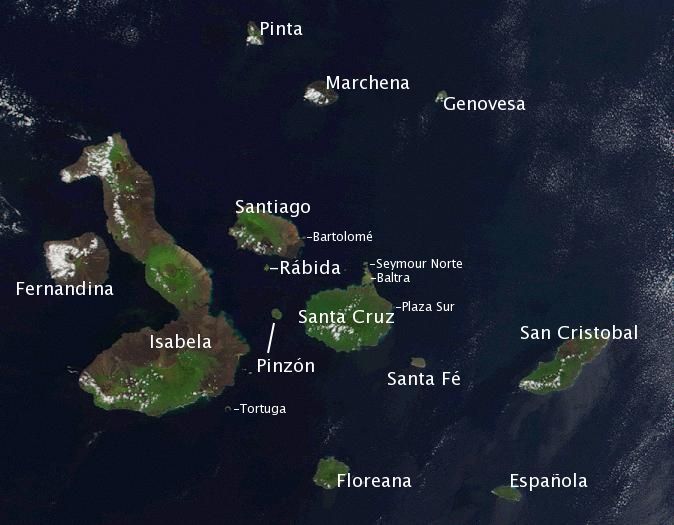 Special species (kinds) of giant tortoises that can live for over 100 years are one example. These animals have large bodies and long, leathery necks. Over long periods of time, tortoises on the different islands have slowly changed their shells and body styles to better fit the environments they live in.
At one point, there were 15 different species of Galapagos tortoises, most living on separate islands. Over time, many of these tortoise species became threatened. Long ago, Galapagos was a favorite stopping place for sailors and pirates. They used giant tortoises as food. Some tortoise species have died out.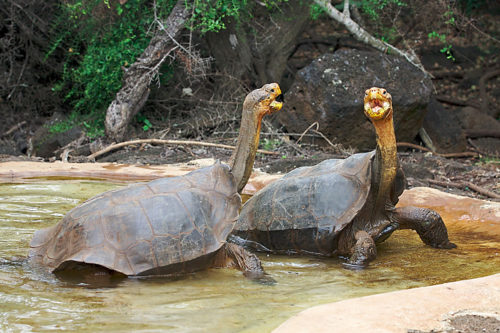 That's what scientists thought had happened to the Fernandina Giant Tortoise, from the island Fernandina. The last time one was seen was in 1906.
But in 2019, a team of scientists found a female giant tortoise living on Fernandina. The tortoise was moved to a special center on Santa Cruz island, where she could be watched and cared for. It seemed likely that she was a Fernandina Giant Tortoise, but it wasn't certain.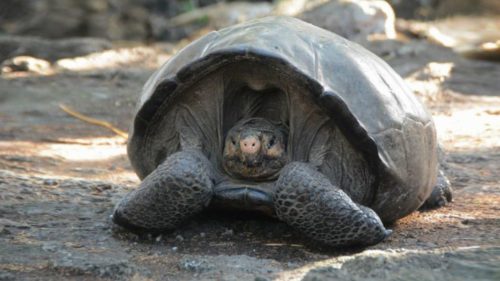 Now, DNA samples have proved that she is definitely a member of this "extinct" species. Scientists are excited because there are strong signs – like tortoise tracks and poop – that there may be other tortoises on Fernandina.
The scientists are planning a trip this September to search for more Fernandina tortoises. They hope to raise more tortoises in captivity to increase their numbers before sending them back to Fernandina.
Returning Fernandina tortoises to the island isn't just good for the tortoises, it's good for the island. The way the tortoises eat and spread seeds plays an important part in supporting other important Galapagos species.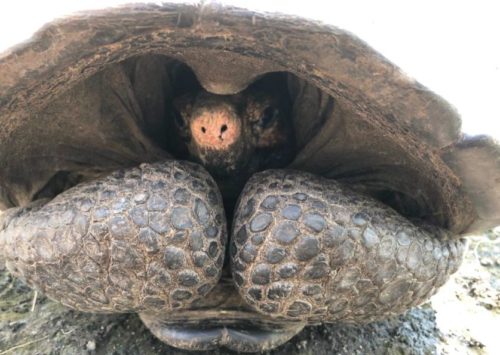 Giant River Otter Spotted in the Wild in Argentina
Giant river otters are an important species in South America. They're the largest otters in the world, and they help control the numbers of fish in the rivers.
Giant otters still exist in places like Brazil and Paraguay, but they're endangered. In Argentina, the creatures haven't been spotted since the 1980s. Scientists believed they had died out.
The Rewilding Argentina Foundation (RAF) has been working to bring these otters back. They've raised three river otters in captivity, hoping to return them to the wild.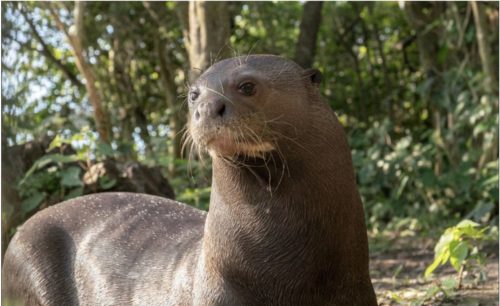 In late May, RAF workers were kayaking in Bermejo River, in El Impenetrable National Park. They were shocked to discover a wild giant otter swimming in the river.
It's not clear how the otter got there. It may have traveled 600 miles (1,000 kilometers) from Paraguay. Or maybe the otters somehow remained hidden for over 30 years.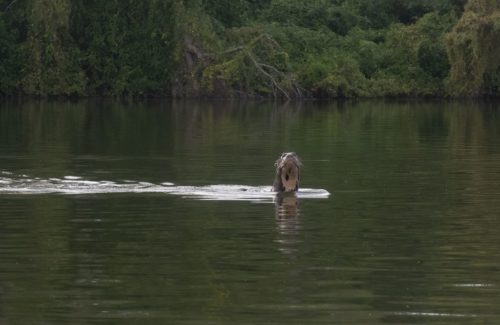 Scientists are excited about the discovery, since it shows that the environment can support giant otters again. RAF is moving ahead with its plan to release the captive giant otters into the wild. The local government says it will work hard to protect the otters from poachers.
---
Did You Know…?
A few days after RAF workers spotted the wild giant river otter, the captive female otter (top otter picture above) gave birth to three otter pups. RAF plans to release the whole family together once the pups are older.