Galapagos, Ecuador/Moluccas Islands, Indonesia —
In recent weeks scientists have found two very different animals that have not been seen in dozens of years – a very rare tortoise and the world's largest bee.
Fernandina Giant Tortoise
The Galapagos islands are a special group of islands 600 miles (1,000) kilometers off the coast of Ecuador. Because the islands are so far from land, they are home to many plants and animals that can't be found anywhere else, such as special species (kinds) of giant tortoises.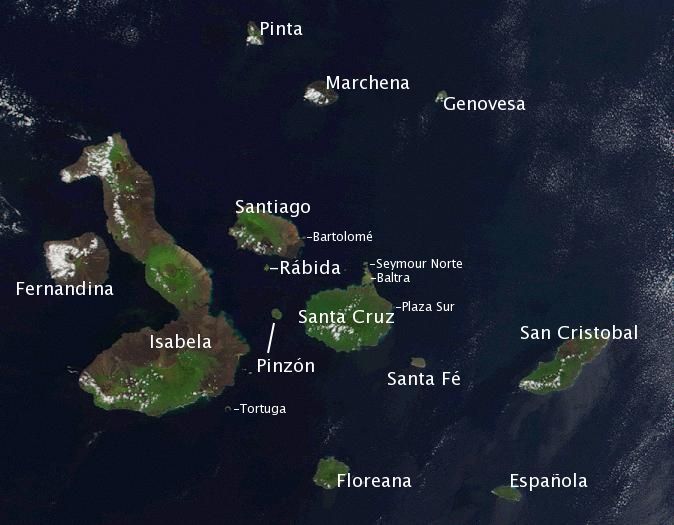 The Galapagos islands are also far from each other. This has allowed different kinds of animals to develop on different islands. There are at least 12 different species of Galapagos tortoises, most living on separate islands. Over long periods of time, the tortoises have evolved, slowly changing their shells and body styles to better fit the environment they live in.
For years Galapagos was a favorite stopping place for sailors and pirates, who used giant tortoises as food on their trips. Now there aren't many Galapagos giant tortoises left, and some species have died out completely.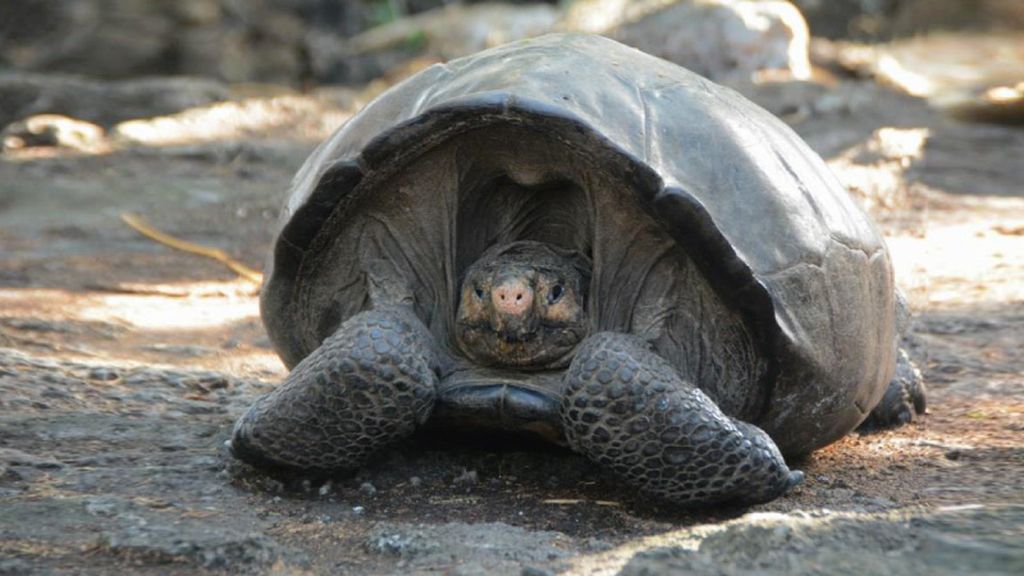 The last time someone saw a giant tortoise from Fernandina island was 113 years ago, in 1906. Scientists thought the species had died out. So when scientists and the Galapagos National Park (GNP) rangers found a female tortoise on Fernandina last week, they could hardly believe it.
The GNP has taken the tortoise back to a special center for tortoises on the island of Santa Cruz. They want to make sure that the tortoise, which they think may be over 100 years old, is kept healthy and safe. They will also run tests to make sure it is really a Fernandina giant tortoise.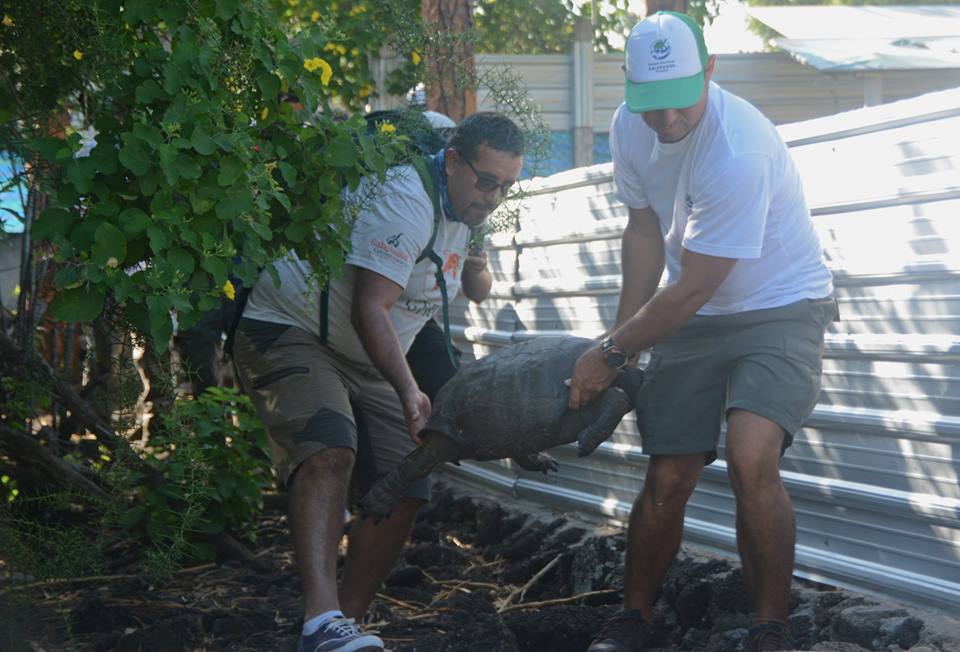 The GNP plans to go back to Fernandina to look for more tortoises. If they find them, they hope to raise lots of tortoises that can then be returned to Fernandina.
Fernandina Island, Galapagos, Ecuador
Wallace's Giant Bee
In late January, Clay Bolt and Eli Wyman traveled to Indonesia to look for Wallace's giant bee – a bee that hadn't been seen in 38 years. After days of searching through the forests, just as they were about to give up, they found it.
Wallace's giant bee is the world's largest bee, with a body the size of a human thumb and wings that can spread to about 2.5 inches (6.4 centimeters).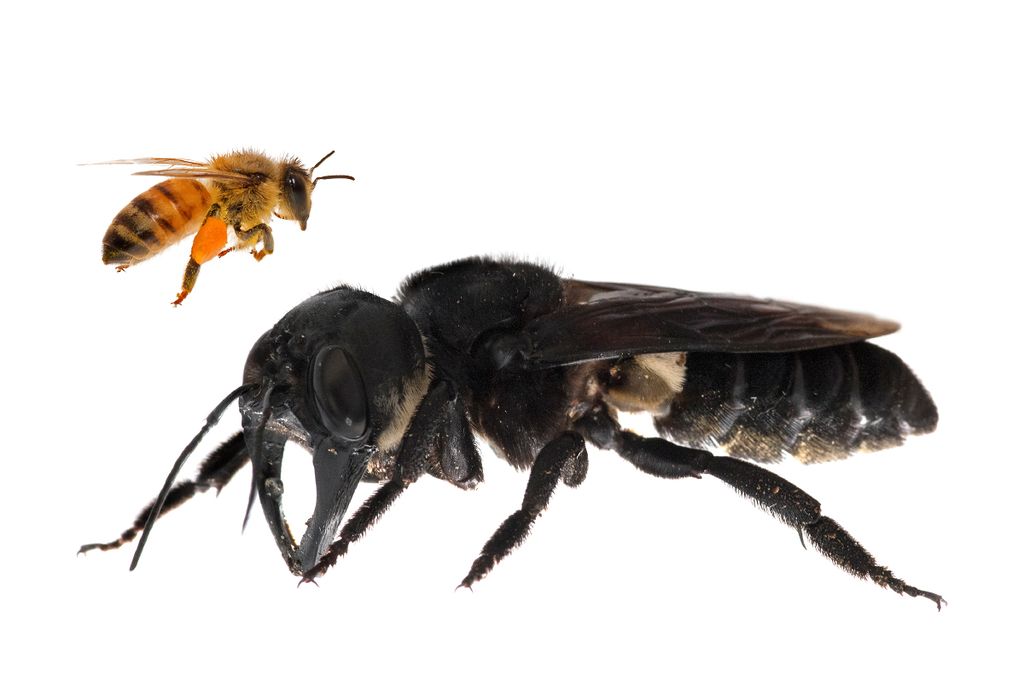 That may sound frightening, but the bee isn't likely to hurt anyone. It uses its large jaws to collect a sticky goo, called resin, from trees. The bee makes its home in termite mounds found on trees, using the resin to protect its nest from the termites.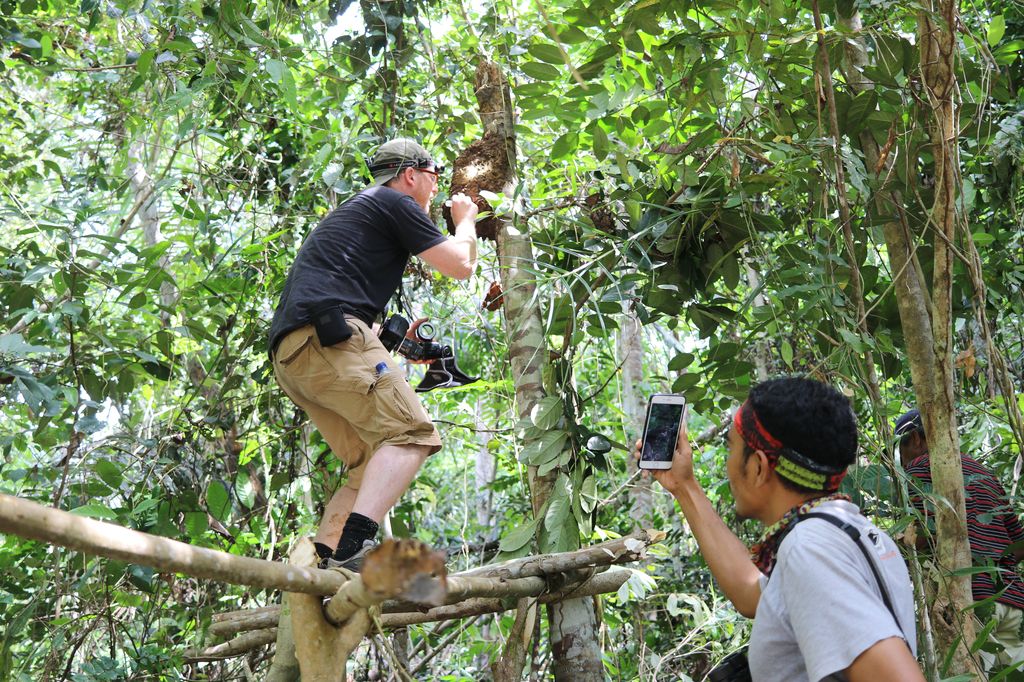 Until recently, the bee had only been reported by scientists two times, once when it was discovered by Alfred Russell Wallace in 1868 and again in 1981. The bee has only been seen on a few of Indonesia's 16,000 islands.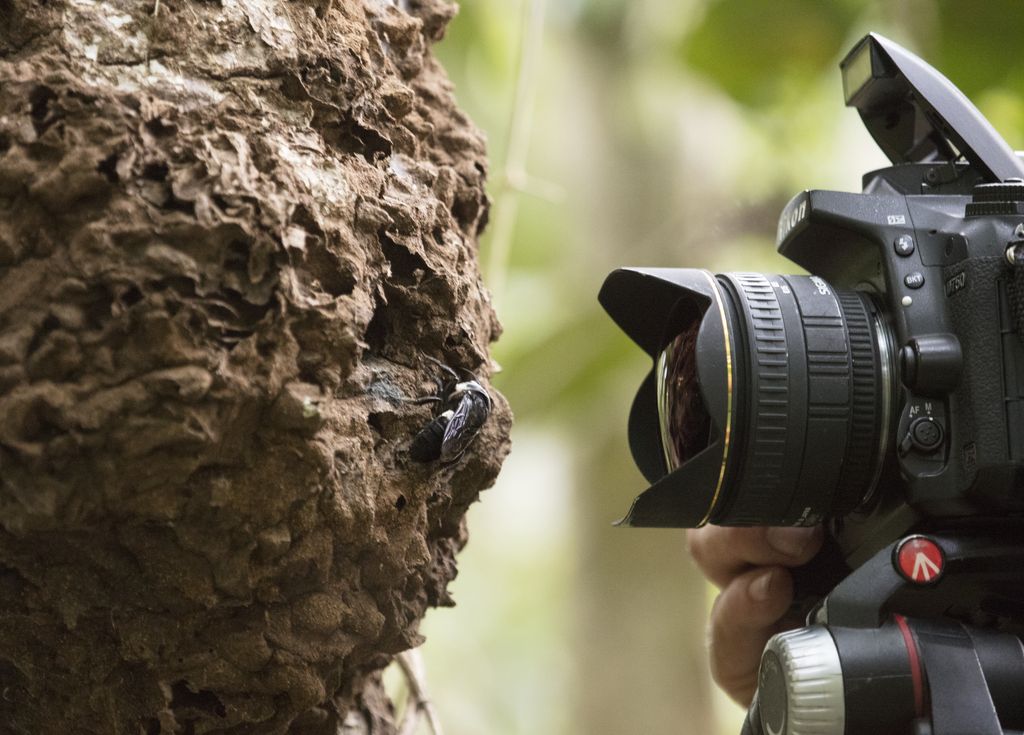 "It was absolutely breathtaking to see this 'flying bulldog' of an insect," said Mr. Bolt, who took pictures and videos of the bee. Mr. Bolt hopes to use his new proof of the bee to encourage people to protect the bee and its environment.
North Moluccas Islands, Indonesia