Greenland Ice Sheet Summit —(Map)
On August 14, it rained at the highest point of Greenland's ice sheet. This is normally the coldest part of the ice sheet – a place where rain has never been seen before. It's another big weather change that seems to be connected to the climate crisis.
Greenland's ice sheet is a layer of ice about two miles (3.2 kilometers) thick. It covers a huge area – a little over 650,000 square miles (1,683,500 square kilometers). It's one of the planet's two ice sheets. The other one is in Antarctica.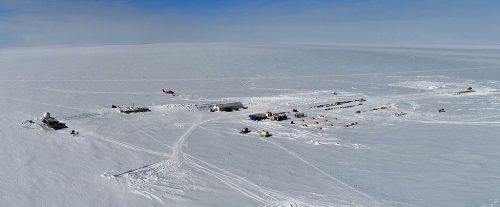 Greenland's ice sheet is normally an extremely cold place. The ice sheet's summit, or highest point, is normally even colder. It's two miles above sea level and 500 miles (800 kilometers) above the Arctic Circle.
It's extremely unusual for the temperature to be above freezing at the summit. And though scientists have been studying the summit closely for over 40 years, they have never seen rain there.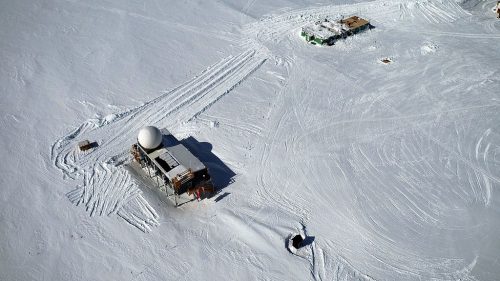 Still, that's exactly what happened on August 14. The temperature rose to just above freezing at the summit, and it rained for several hours. The event was so surprising that the scientists didn't even have the proper tools to measure how much rain fell.
Ted Scambos, a scientist who studies glaciers, said, "…it's something that's hard to imagine without the influence of global climate change."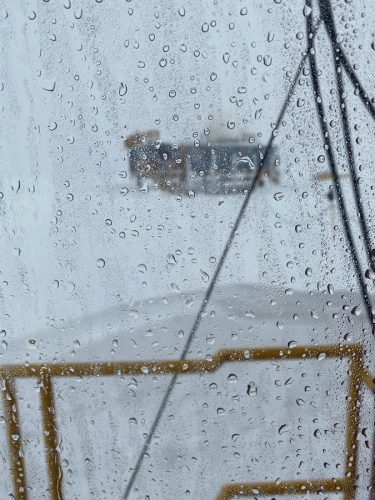 The unexpected rain was caused by "blocking" – when warm air is pushed to the area and gets stuck there, causing temperatures to rise.
These blocking air patterns have been happening more often in recent years, and they have caused serious melting of the ice sheet. These are known as "melt events".
😕
This image has not been loaded because of your cookie choices. To view the content, you can accept 'Non-necessary' cookies.
Melt events used to only happen about once every 150 years. But there have been three serious melt events in the last 10 years – in 2012, 2019, and this year.
There were two melt events in July. There was also the August melt event, in the days leading up to the rain at the summit. The August melt event was a surprise, since temperatures are normally dropping in Greenland by that time of year.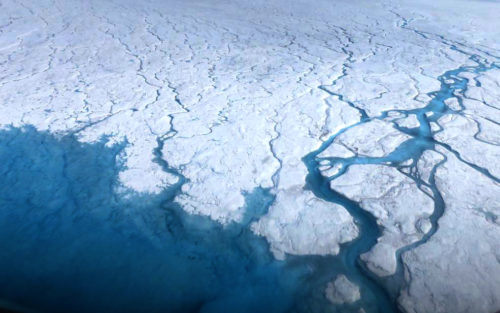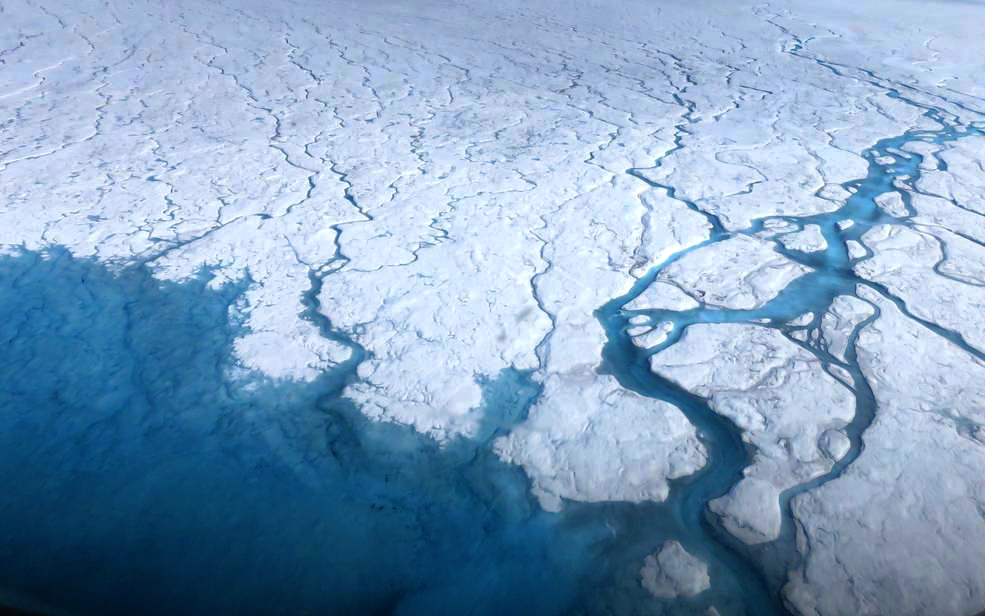 In general, the surface of Greenland's ice sheet gets thicker every year, since the amount of snow that falls is greater than the amount that melts. But overall, the sheet is losing ice, since larger chunks are breaking off at the edges where the ice sheet meets the sea.
The high temperatures and melt events of recent years are causing greater loss of ice. Temperatures at the poles are warming up faster than in other parts of the world. Scientists say Greenland could be near a "tipping point", after which there might be no way to stop huge amounts of Greenland's ice sheet from disappearing.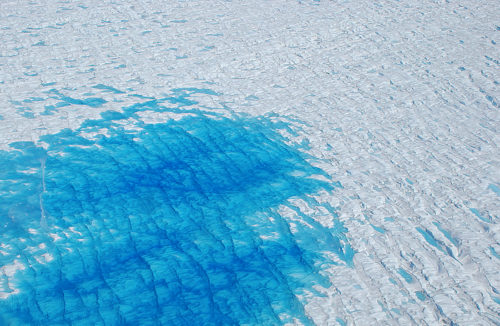 Though it's highly unusual, the rain at the ice sheet's summit isn't expected to cause major problems. Most of the rain is likely to refreeze.
But the pattern of warming temperatures is leading to melt events and ice loss, which is a problem. Greenland's ice sheet holds enough frozen water to raise the world's sea levels by as much as 20 feet (6 meters).
😕
This map has not been loaded because of your cookie choices. To view the content, you can accept 'Non-necessary' cookies.