Canada Gets Close to Election Day
Next Monday, Canada will hold a national election for members of Parliament. Prime Minister Justin Trudeau called the election two years earlier than expected.
Mr. Trudeau, of the Liberal party, has been criticized for calling an election during the coronavirus pandemic. Many people believe Mr. Trudeau thought he had the best chance of strengthening his government now.
😕
This image has not been loaded because of your cookie choices. To view the content, you can accept 'Non-necessary' cookies.
Conservative Erin O'Toole is Mr. Trudeau's strongest opponent. Currently, their two parties are nearly tied. Jagmeet Singh's New Democratic party isn't likely to win, but, as in Canada's 2019 election, the party could play an important part in forming a coalition government.
Norway's Election Leads to New Coalition Government
The Labour party took 26% of the vote in Norway's election on Monday. That means Labour leader Jonas Gahr Store is likely to become the country's next prime minister, replacing Conservative Erna Solberg. Mr. Store is expected to form a coalition government with the Center party, and possibly another party.
😕
This image has not been loaded because of your cookie choices. To view the content, you can accept 'Non-necessary' cookies.
Some people expected the election to boost the Green party and other small parties that were pushing for stronger climate action. These parties want the country to move away from fossil fuels. Oil and gas from the North Sea has made Norway a rich country, bringing in 14% of Norway's money.
The election results didn't wind up moving Norway away from fossil fuels. Mr. Store's Labour party plans to continue producing oil and gas. But in order to form a strong coalition, Mr. Store may have to join forces with a party that could push hard for stronger climate action.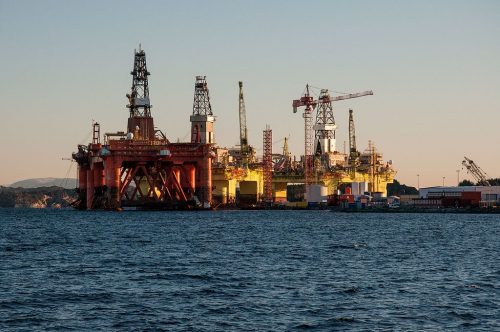 Record Number of Women on India's Supreme Court
India's Supreme Court now has four female judges. That's more than the 34-member court has ever had before. The new record was reached when India swore in nine new judges on August 31. Three new female judges joined Justice Indira Banerjee, who was already a member of the court.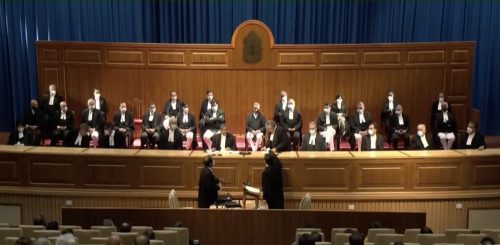 Now, for the first time, India is expecting to have a female chief justice. B.V. Nagarathna is scheduled to become the chief justice of India's supreme court in September of 2027.
While some people are pleased at the progress, others are disappointed that there hasn't been more progress. Since 1950, just 4.2% of India's Supreme Court judges have been women. And Justice Nagarathna is scheduled to retire just one month after she becomes chief justice.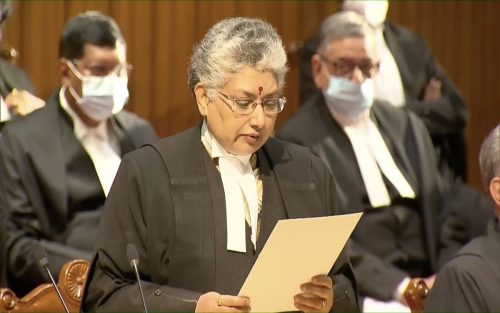 Scientists Potty-Train Cows
Scientists in Germany have potty-trained cows in an experiment designed to see if some environmental problems caused by cows can be controlled. Cow pee contains ammonia, which can be harmful in closed areas, and can also help create greenhouse gases.
Using food as a reward, and a quick squirt of water as a punishment, the scientists took just 15 days to train young calves to pee in a "MooLoo" – an indoor area where cow pee could be collected and handled safely.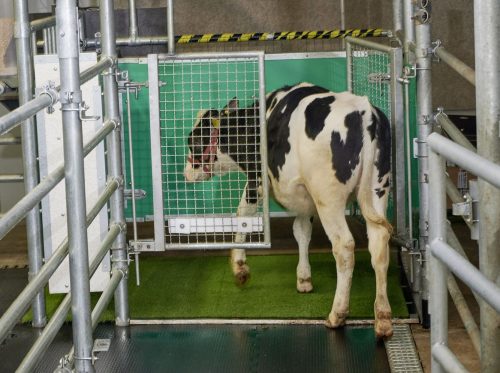 Though it would be difficult to adjust this method to use with lots of cows, the scientists are encouraged by the results. They think it may also be possible to train cows to poop in special areas.
Sadly, the burping and farting of cows can't be stopped yet. That's where most of the greenhouse gases given off by cows come from.