Speedway, Indiana —(Map)
On October 23, race cars at the Indianapolis Motor Speedway zipped around the track at high speeds – with no one driving them. The race was an international contest for the fastest self-driving car, with a $1 million prize.
The Indianapolis Motor Speedway is famous for its Indianapolis 500 race. But the Indy Autonomous Challenge (IAC), was quite a bit different than that. For one thing, the starting flag was waved by a robotic dog.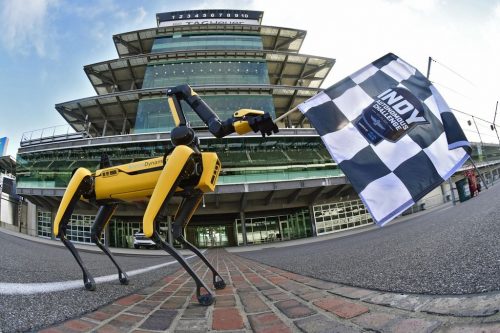 Many big companies are working to develop self-driving cars – also known as "autonomous vehicles". These companies have huge teams of highly trained professionals. They've spent years developing and testing their cars, sensors, and software.
That wasn't true for the nine teams of college students that took part in the IAC. Many teams were made up of students from different universities, different countries, and even different continents. Most teams only had their cars for a few months.
To keep things fair, each team was given exactly the same kind of car – a Dallara IL-15. That's a car that's built like a real race car, but smaller.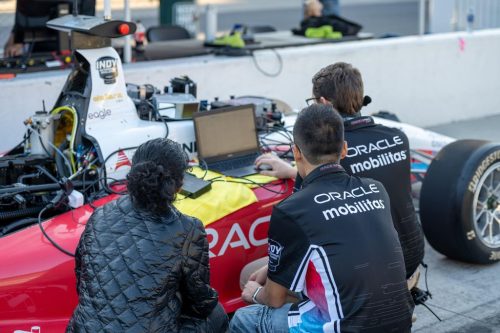 The teams also got the same tools to help the cars figure out where they were and what was going on. These tools included cameras, radar, GPS devices, and other sensors.
Instead of a driver, of course, the cars had a computer. The challenge was for each team to create a software program that would allow their car to safely race around the track in record time.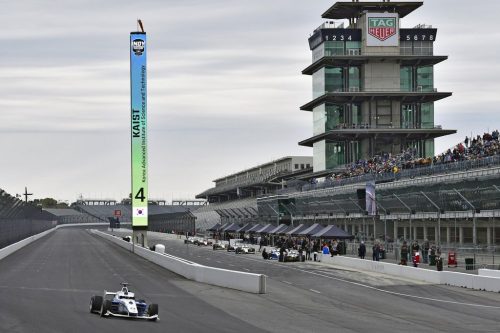 Originally, the cars were meant to race together. That turned out to be too difficult. It was hard enough to go around the curves of the race track without spinning out.
Instead, each car raced by itself, doing several laps (trips around the track). After a few warmup laps, the cars did two speed laps, as fast as they could go. The teams were judged on the average speed of those two speed laps.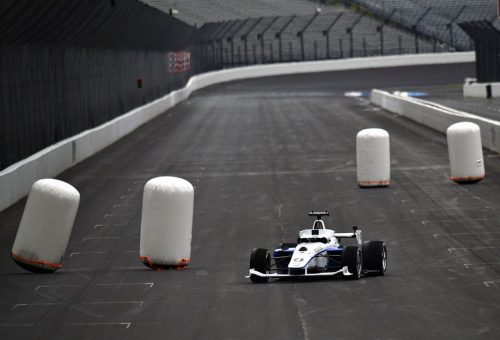 Only four teams made it past the first round, which also included an obstacle course.
In the final round, the car of one team, PoliMOVE, reached 157 mph (253 kph) on the straight section of the track as it was warming up, but later wound up hitting a wall. Another team, MIT-PITT-RW, also hit a wall.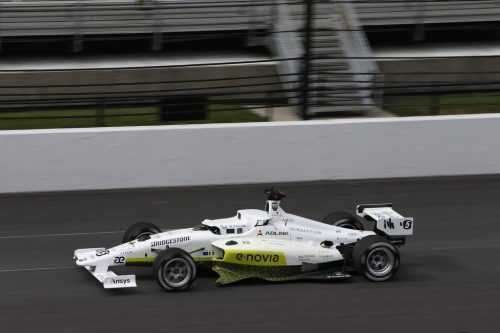 The EuroRacing team had a great first lap speed of 139 mph (224 kph). But because of an error in their program, the car stopped early and didn't drive its second speed lap.
TUM Autonomous Motorsport, a team from the Technical University of Munich, won the $1 million grand prize with its two-lap average speed of 135.944 mph (218.78 kph).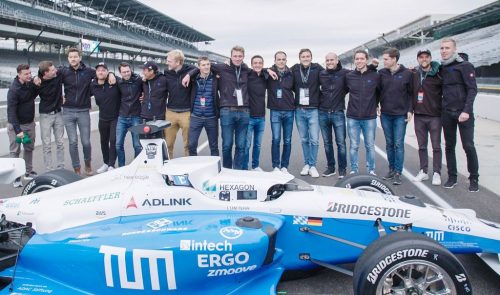 But all of the teams gained a huge amount of knowledge as a result of the competition. The race's organizer hopes that the progress made by the students will help improve on-the-road safety for all self-driving cars.
Race car driver Ricardo Juncos says, "As a driver, I know…how challenging it is to drive a race car and how many things you have to think about. So to see this was amazing."
😕
This map has not been loaded because of your cookie choices. To view the content, you can accept 'Non-necessary' cookies.