Protests in Sudan Continue Despite Military Crackdown
Thousands of people continue to protest against the military takeover in Sudan, even though the danger to protesters is growing greater. On Wednesday, 15 people were reported killed after security forces opened fire on protesters in the capital, Khartoum.
Sudan's people are protesting against last month's military coup, led by General Abdel Fattah al-Burhan. The coup came just as the country was preparing to change over to civilian leadership.
In 2019, similar protests led to Sudan's harsh leader, Omar al-Bashir, being removed after 30 years. The 2019 protests, which continued in the face of violence, also forced the military to agree to a power-sharing agreement.
Many people say the current situation is like the situation in 2019. They expect more large protests, but also more violent responses from the military. The army has already cut the internet for mobile devices, making it harder for protesters to organize. The military is also cracking down on reporters to keep them from reporting on the situation.
Heavy Rains Cause Serious Flooding in Northwest Canada, US
Record-setting rains caused serious flooding in northwest Canada and US this week. The floods and mudslides left tens of thousands of people without electricity and cut Vancouver off from the rest of Canada. The rains were the result of an "atmospheric river" – a large, wide band of wet air coming in off the Pacific Ocean.
The Canadian province of British Columbia was hit the hardest. About 20,000 people have been forced from their homes. At least one person has died.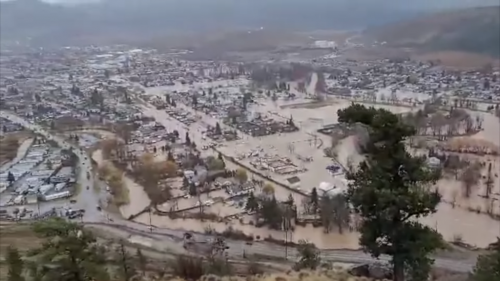 Major roads and rail lines were closed because of floods and mudslides, leaving Vancouver completely cut off. The Port of Vancouver – the largest in Canada – has also been cut off.
A 14-day state of emergency has been declared, and the army is sending in soldiers to help with the cleanup. The floods have hit farmers especially hard, wiping out crops and leaving thousands of animals dead.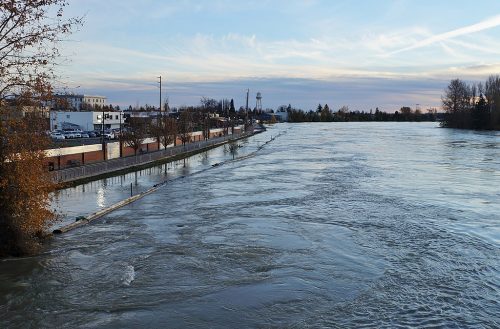 In the US, a state of emergency was also declared in 14 counties in Washington state. As of Tuesday, around 50,000 people were still without electricity.
Over 500 People Stung by Scorpions in Egypt After Floods
Heavy rains last week caused flash floods in the southern Egyptian town of Aswan. Aswan normally only gets one millimeter (about 1/25th of an inch) of rain a year. The flooding destroyed around a hundred homes and left at least three people dead.
But the floods also swept other creatures from their homes – poisonous scorpions that live underground in the nearby desert. The heavy rains drove thousands of scorpions from their desert homes into villages in the area. At least 503 people were sent to the hospital with scorpion stings.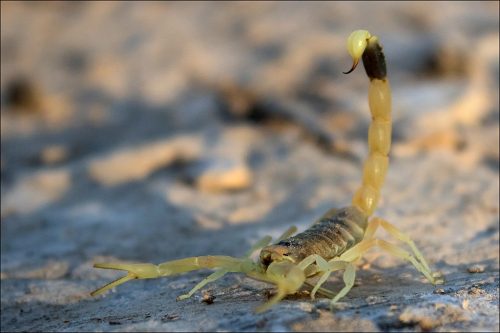 Scorpion stings aren't unusual in that part of Egypt, but normally there are only a few dozen stings a year. Hospitals carry a special medicine called "anti-venom" just to deal with scorpion stings. Last Friday, hospitals struggled to keep up with the incredible number of stings.