Over the last few weeks, Covid-19 case numbers have been hitting record levels around the world. Governments are struggling to figure out safe ways to keep schools open and avoid going back to remote classes, but it's a complicated challenge.
The coronavirus variant Omicron has spread rapidly around the world, raising case numbers to record levels. In the United States recently, the number of daily cases was three times higher than at its high point last year. Other countries have had similar outbreaks.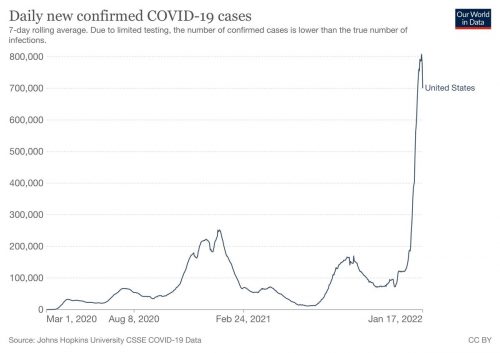 Challenges with Online Learning
Still, governments are working hard to avoid going back to online classes. Many teachers, students, and parents don't feel like remote classes work very well. That's especially true for students with special needs and those whose homes aren't set up well for internet classes. And when kids have to stay home, many parents aren't able to go to work.
😕
This image has not been loaded because of your cookie choices. To view the content, you can accept 'Non-necessary' cookies.
In spite of the risks, many schools have managed to remain open without becoming big spreaders of the coronavirus. But that doesn't make the decision about whether to keep schools open an easy one.
Keeping Schools Safe
Many school districts have made changes to their buildings to help limit the spread of Covid-19, but not all schools have been able to make these changes. In some schools, teachers and students say they don't feel safe because many people aren't wearing masks.
The constant need for testing – and a lack of tests – has made life difficult and confusing. In some areas, governments have struggled to decide who is responsible for testing and how to respond when someone tests positive.
😕
This image has not been loaded because of your cookie choices. To view the content, you can accept 'Non-necessary' cookies.
In some cases, teachers have pushed for better or clearer protection. Chicago teachers recently settled a disagreement with the city over how to improve Covid-19 safety for in-person classes. In France, teachers held a one-day strike last week to protest the constantly changing Covid-19 rules. In several US states, districts have had to close because of the number of illnesses.
Challenges with In-Person Learning
When schools stay open, it's often hard for everyone at the school. Teachers are having to work harder to make sure everyone stays caught up in classes where many students are out sick.
When teachers get sick, it's not always possible to find substitutes. Sometimes teachers fill in, giving up the time they usually use to prepare for classes. At other times, a principal or another school worker will step in to cover the class. But what's happening in these classes isn't always learning.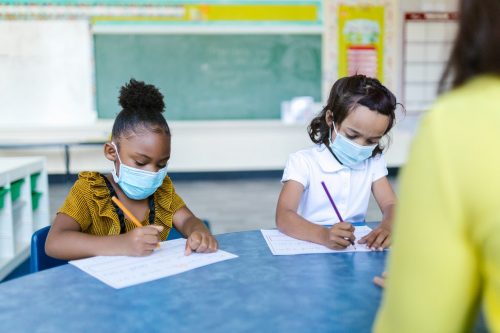 School nurses may be the group that is hit the hardest. In addition to everything they did before the pandemic, school nurses are also being asked to take on many important new responsibilities to help keep students and teachers safe and healthy.
No Easy Solutions
There are no easy solutions to the problems schools face during the pandemic. The good news is that lots of people all over the world are working very hard to make sure that schools are safe and work well.